In Delhi, birds are falling out of the sky. An apocalyptic image, certainly, but this is no biblical plague: they're suffocating on the poisonous fumes that have become the hallmark of the Indian metropolis once declared the most polluted city in the world. As framed in Shaunak Sen's striking, award-winning documentary, it takes the work of two eccentric brothers (and former teenage bodybuilders), Mohammed and Nadeem, to help curb the bird-pocalypse.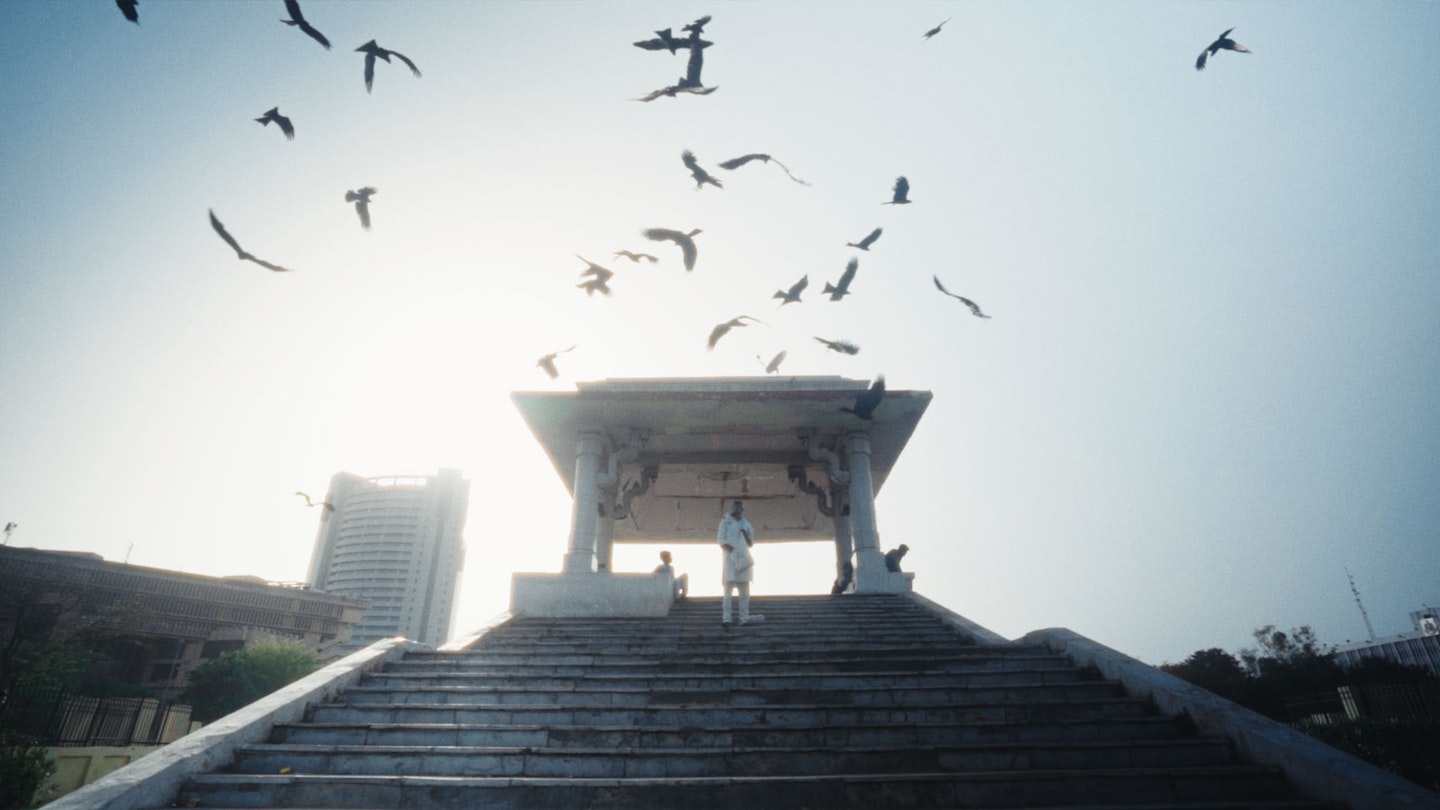 The brothers are essentially amateur ornithologists, trying to stem the deadly tide by operating a humble bird hospital from their tiny, leaky basement. Sen's film frames the brothers' thankless vocation all through beautifully composed cinematography, and it's rare that a nonfiction film looks this artfully presented. An extraordinary sequence sees the pair retrieve a bird from near-drowning in a lake, a rescue mission depicted with almost painterly calm.
Despite that weighty setup, Sen finds room for idle, off-guard conversations.
It's not short on existential interrogations, either. The vast scale of their task is ever apparent, and the bird doctors are often philosophical about it. "Delhi is a gaping wound," says one of the brothers at one point, "and we're a tiny band aid on it." The threat of nuclear war, climate change, and the country's worrying nationalistic leanings are all examined through the lens of these birds; India's hugely controversial Citizenship Act, the 2019 legislation which was brazenly discriminatory towards Muslims in the eyes of the law, looms heavily on this Muslim family.
Yet despite that weighty setup, Sen finds room for idle, off-guard conversations, as the endless demands of the hospital impose domestic quibbles on family life. There are also enthusiastic games of cricket, and moments of dark humour. In one memorable early sequence, a kite nicks one of the brothers' glasses right off his face. That Sen chooses to keep the continued and utter disbelief of the glasses-less brother in the film shows an expansive, humane understanding of his subject matter — the far-reaching, and the farcical.