United by their themes of British institutional racism, each feature of Small Axe has focused in on aspects of this country's history that have been deliberately paved over, ignored as unseemly mishaps, part of a prevailing cultural attitude that it's more civil here than in the States. Alex Wheatle might be the most emblematic of the overall idea driving Steve McQueen's series, by highlighting the need to unlearn this particular perspective, and to delve into the past to make sense of the present.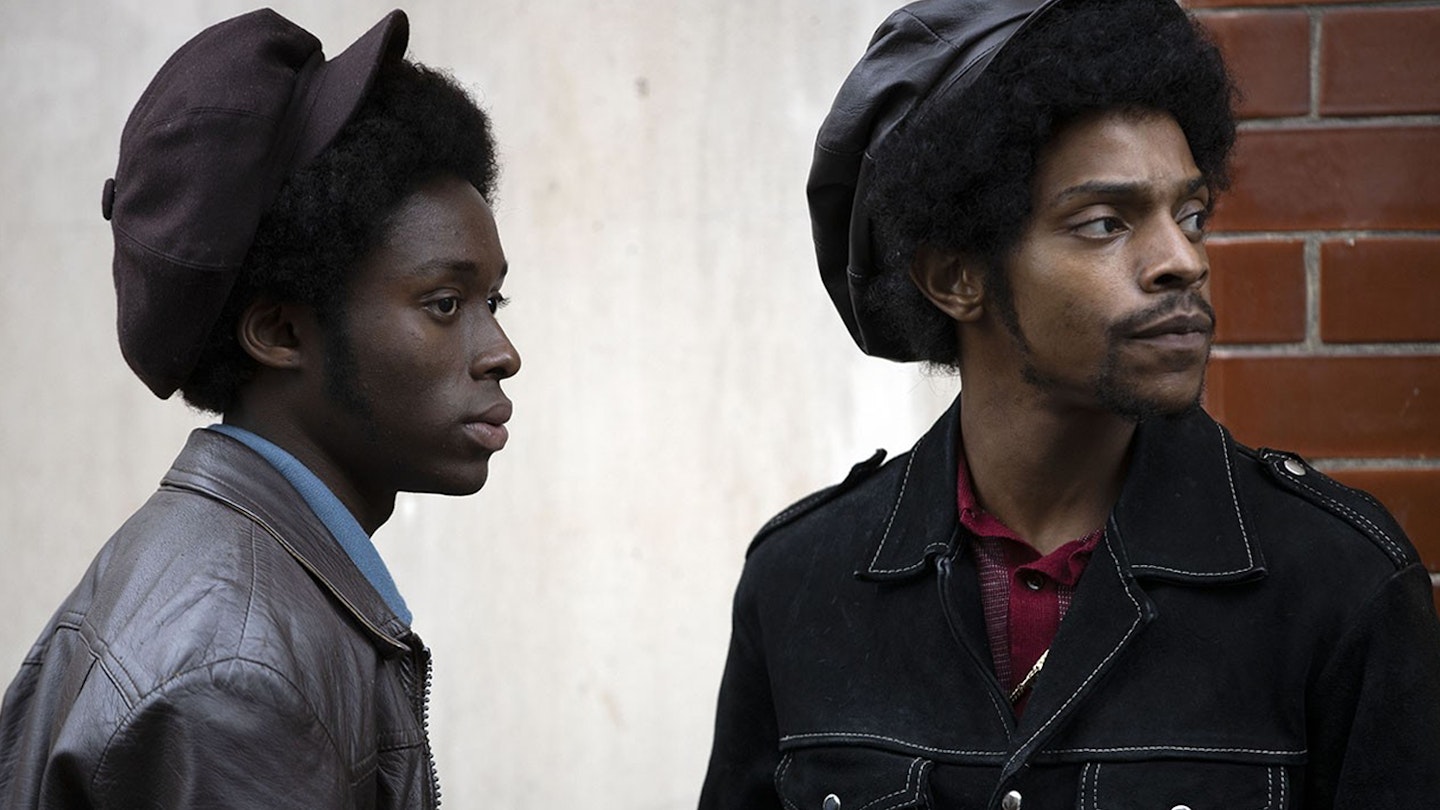 Following on from the John Boyega-starring Red, White And Blue, for McQueen to tackle this obscured history of Britain via another biopic might seem a creatively stagnant decision on paper, but in reality it's riveting. Grand in scope, ranging from the 1960s in the countryside to the '80s in Brixton, the film nevertheless maintains the intimate focus and texture of the other films by centring on the figure of Wheatle, and the pains of being isolated from his family or any real sense of community. Cutting between the present (where Wheatle is imprisoned for his part in the Brixton uprising) and the past, McQueen explores his childhood experience with social services and the effect of those white-dominated institutions holding nothing but contempt for him. As for Wheatle himself, Sheyi Cole (in his screen debut) gives an assured and impassioned performance that's especially enthralling in its deliberate transformation from awkward fish-out-of-water to an emboldened and expressive part of the community.
The strength of Alex Wheatle, thanks to co-writers McQueen and Alastair Siddons, is its deft examination of how racism, classism, different systems and smaller scale, individual prejudices overlap and feed into each other, this large tapestry presented through one person's specific perspective. Perhaps even more striking is when McQueen briefly broadens this, with an expert use of archive photos of the Brixton uprising, the black-and-white still images plainly evoking as much frustration as any of the film's more intense historical reconstructions.