It's taken 75 years for Wonder Woman to make the leap from page to silver screen. So it's no surprise director Patty Jenkins is going in all guns blazing. After her scene-stealing turn in last year's Batman v Superman, Gal Gadot's Diana Prince will be riding front and centre in Wonder Woman when it arrives on 2 June.
Joining Prince on her idyllic all-female island home of Themyscira are her mother, Queen Hippolyta (Connie Nielsen), and aunt Antiope (Robin Wright) – the latter admitting a big reason for signing on was "to get in the best shape of my life at 50 years of age". See "the greatest warrior of all time", according to producer Charles Roven, in action in our exclusive image below.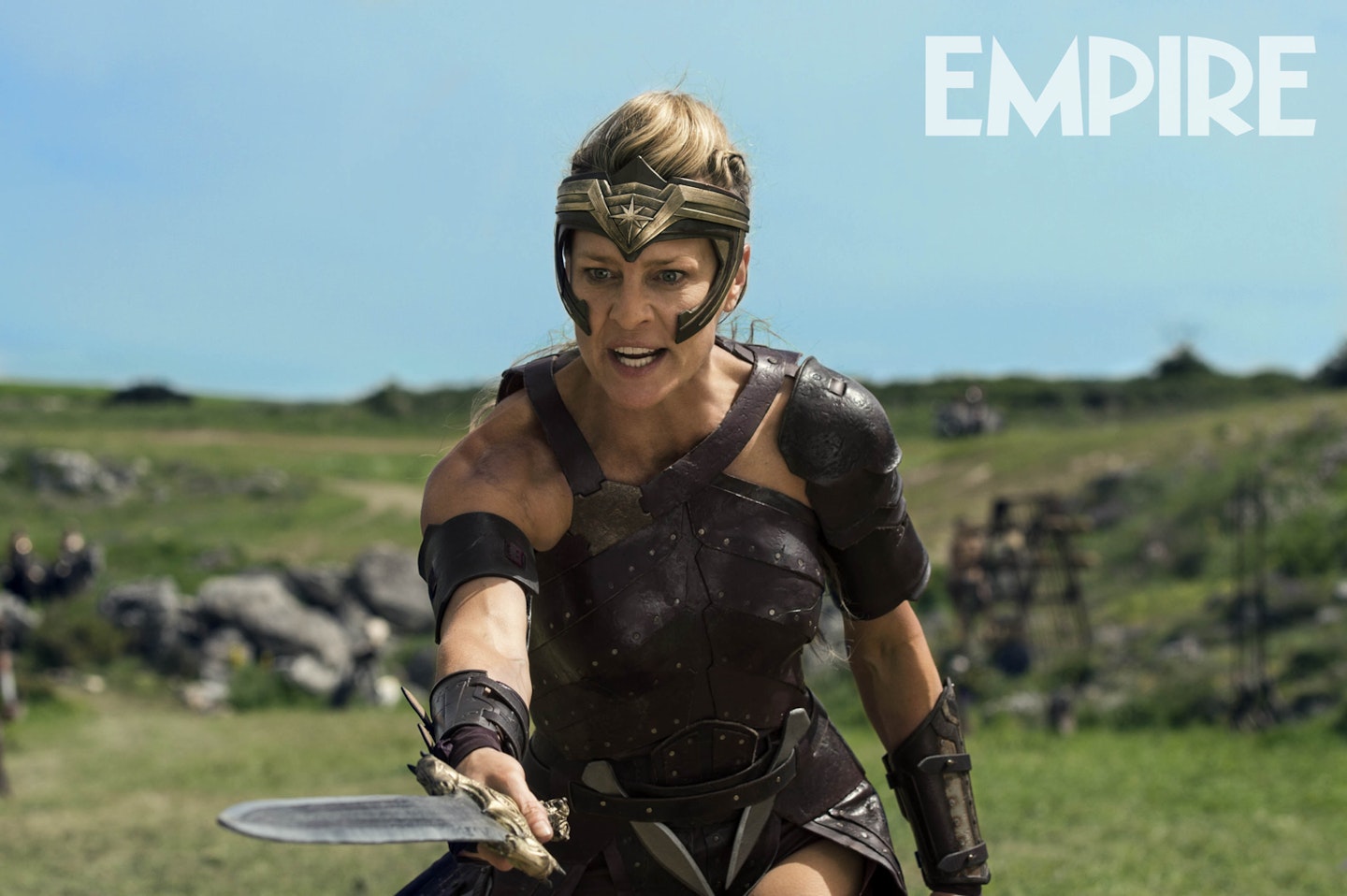 Jenkins created an Amazonian boot camp for her film ("my body hated me", recalls Gadot). "It was a riot," Jenkins tells Empire. "We had 80 incredible women, all living in one Italian summer camp, from supermodels to the best female boxer in the world. It was rangy women just stalking around with their badass moves in droves, all becoming best friends and all super-intrigued by one another."
With November 1918 providing the film's alternate landscape, Wonder Woman will fill in the blanks regarding Prince's 'walk away from humanity', as mentioned in Batman v Superman. "She comes from this heavenly place," Gadot tells Empire, "then she goes to muddy, bloody Europe, and there's death all over. This is mind-blowing to her."
For much, much more on Wonder Woman, be sure to pick up the brand new issue of Empire, available in all good – yes, and evil – newsagents as of today. For more on what's in the new mag (Baby Driver! Transformers! Spider-Man!), head right this way.