In Wonder Woman, Diana Prince made a choice with major consequences. Leaving the Amazonian island of Themyscira to enter the mortal world meant that she could never return to her home – but that doesn't mean that the audience won't get to go back there. In the upcoming long-awaited Wonder Woman 1984, a flashback will take us back to Themyscira for a glimpse into an important part of Diana's upbringing, often tackled in her origin story – the Amazon Olympics.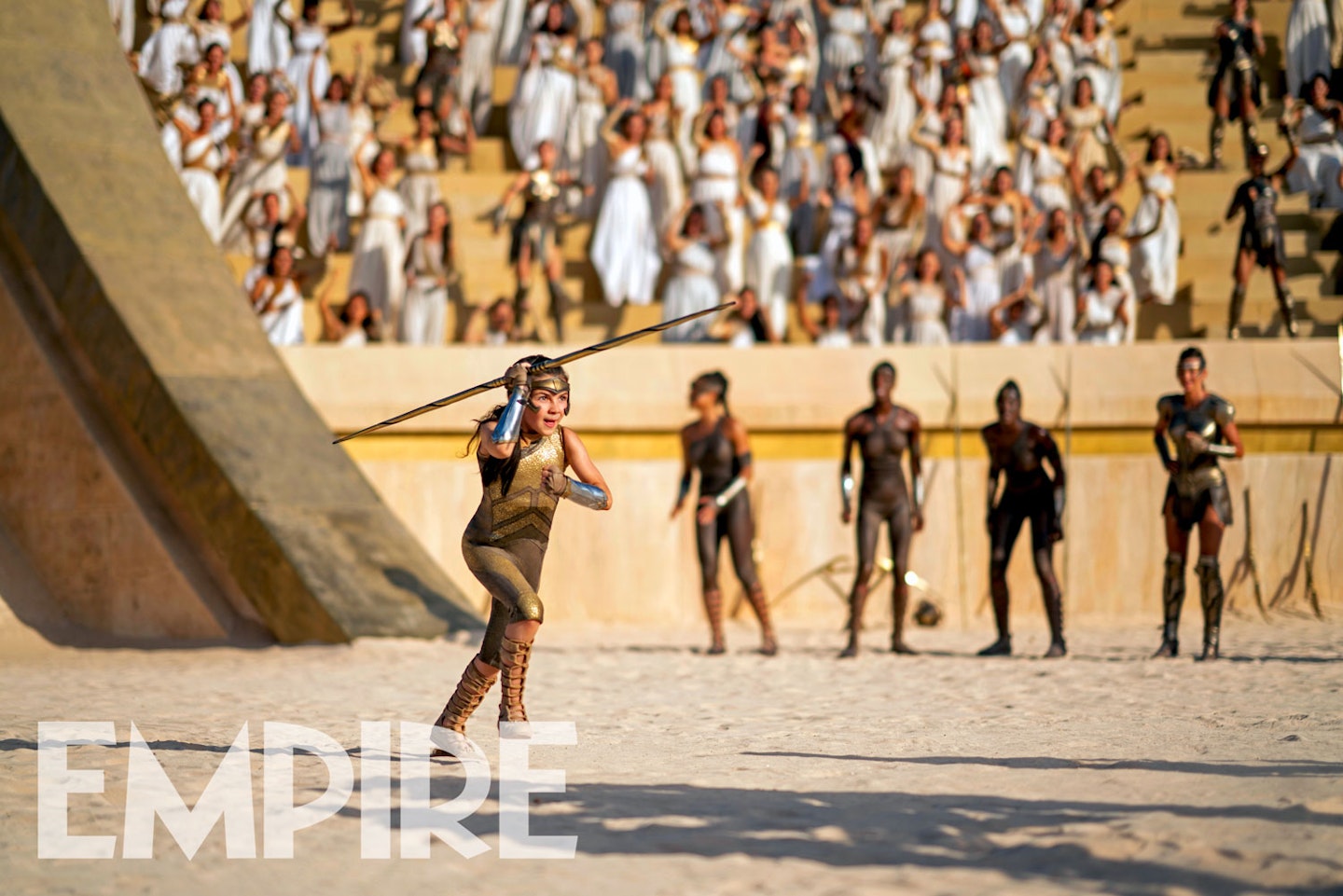 "What I love about the Amazon Olympics is everything that we got to really celebrate in the first movie," filmmaker Patty Jenkins tells Empire in the Big-Screen Preview issue, out Thursday 9 July. "Here are these people who are incredibly powerful and capable, but different in how they approach things. If you've ben training for hundreds of years because of an impending invasion, you're going to be constantly working on all these skill sets. So, to me, every year, they would have these Olympics to see who's doing the best on horses or swimming the fastest, and seeing new tricks people have figured out."
If it seems unlikely that the adult Diana will ever return to Themyscira, there are plans to revisit it elsewhere. Jenkins mentioned that an animated series focused on the Amazons is being considered, as is an Amazon spin-off film that would be "part of the in-world story of Wonder Woman". And, of course, the filmmaker has ideas for a third Wonder Woman movie with Gal Gadot. "You're enjoying the movie you're making and also reflecting on what could be different or better in the [real] world. And therefore what story you want to tell," she says. "That's the greatest thing to me about superhero stories. You're able to have a dialogue about what a hero would be right now. So yes, I have ideas for what I'd like to say, and Gal does too."
Read Empire's full Wonder Woman 1984 story in the Big-Screen Preview issue, arriving this Thursday 9 July. Wonder Woman 1984 is currently due to release in UK cinemas on 2 October.