UPDATE: Vin's drip-feed of Riddick images continues on his Facepage, and while the last one looked like a candid backstage shot, this one seems like it could be an actual still. Not that it shows vast interstellar panoramas or anything: he's peering over a rock. "First time I posted about Riddick was back in 2009," says Vin. "All I was doing was opening up about my passion - film. So this picture of our 2012 production of Riddick is a cool victory for all of us... it shows that studios can be influenced by your voice."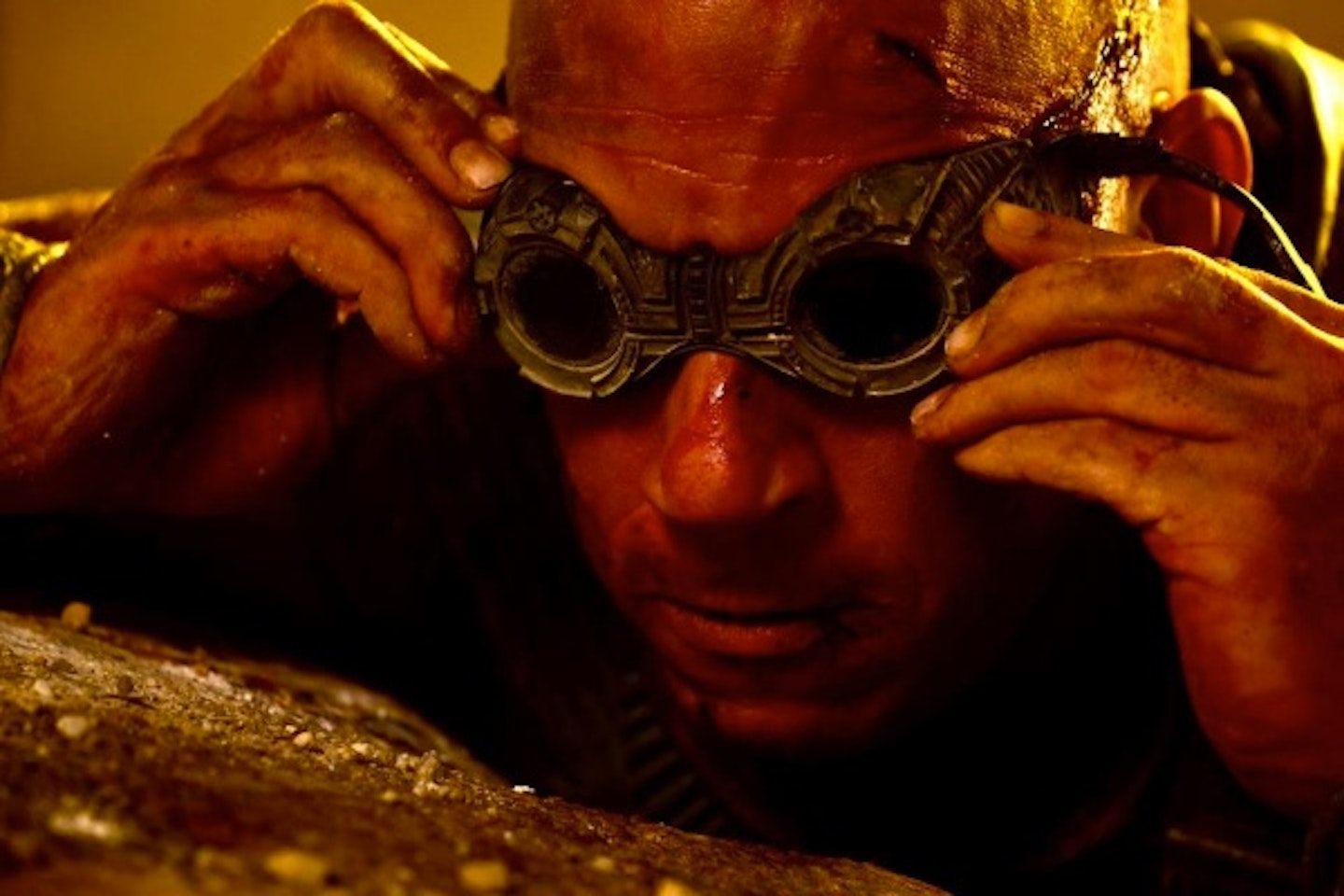 We've been treated to months of Vin Diesel posting artwork and updates about the still-untitled sequel to **The Chronicles Of Riddick **on to his Facebook page. But now that the film has been shooting for a little while, he's finally able to raise the stakes and has put up a picture of himself in full Riddick regalia, which was first spotted by the gang at Collider. You can take a gander below.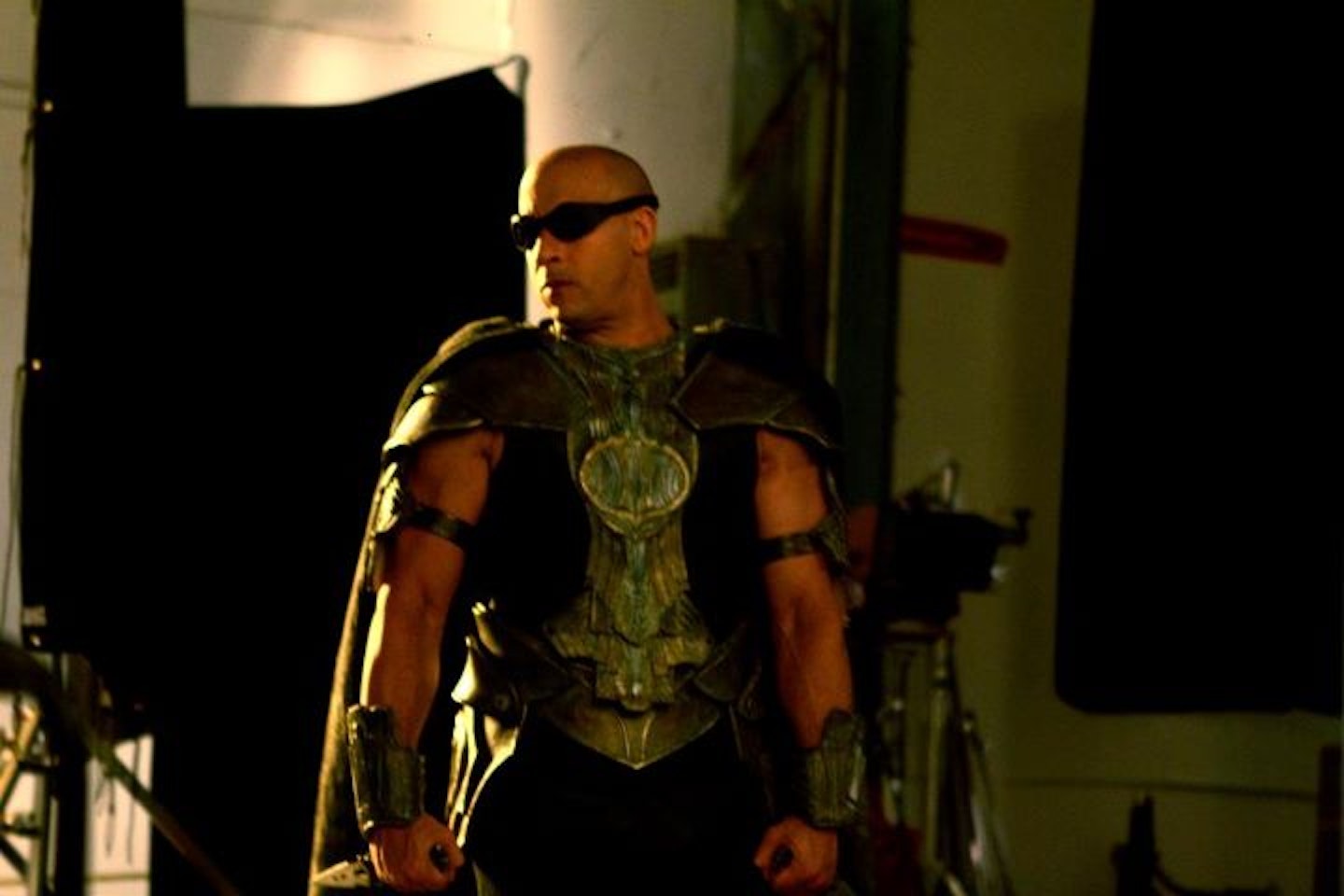 Now that the movie's financial issues finally seem to be a thing of the past, writer/director David Twohy and his team have been hard at work getting the thing made. The plot finds Richard B. Riddick betrayed by his own kind and left for dead on an inhospitable planet swarming with alien predators. But, as we all know, that's where the man tends to thrive and he's soon turning the tables on a group of bounty hunters and forming an elaborate revenge scheme. And once he's had his vengeance, he plans to return to his home planet of Furya to save it from destruction. Then it'll be time for cucumber sandwiches and a pot of t… Okay, the last bit might not be quite true.
Along with Mr Vin himself, the cast includes the likes of Katee Sackhoff (still best known as Starbuck from the rebooted Battlestar Galactica), Noland Gerard Funk, Jordi Molla and, reprising the role of Vaako, Karl Urban.
We've yet to learn when Universal will release the movie, but it'll most likely be some time next year.