Carol Morley is the writer and director behind films including Out Of The Blue and Florence Pugh's cinematic debut, The Falling. She's back with a new charming and compassionate comedy, Typist Artist Pirate King, inspired by her research into the diaries and art of the late undiscovered artist, Audrey Amiss. This is a British road movie with a difference, and Empire has an exclusive first look at the trailer…
Typist Artist Pirate King stars Monica Dolan as the real-life artist Audrey Amiss, who, in a last-ditch mission to get some recognition for her talent, manages to persuade her psychiatric nurse (Kelly Macdonald) to take her on a road trip back to Sunderland, where her story began. But, with many deviations and distractions along the way, it's not clear they'll ever make it.
Morley was inspired by how Amiss saw the world, both as an artist and as a self-proclaimed 'lunatic', and so here imagines her on an eccentric quest across the UK, with her nurse by her side.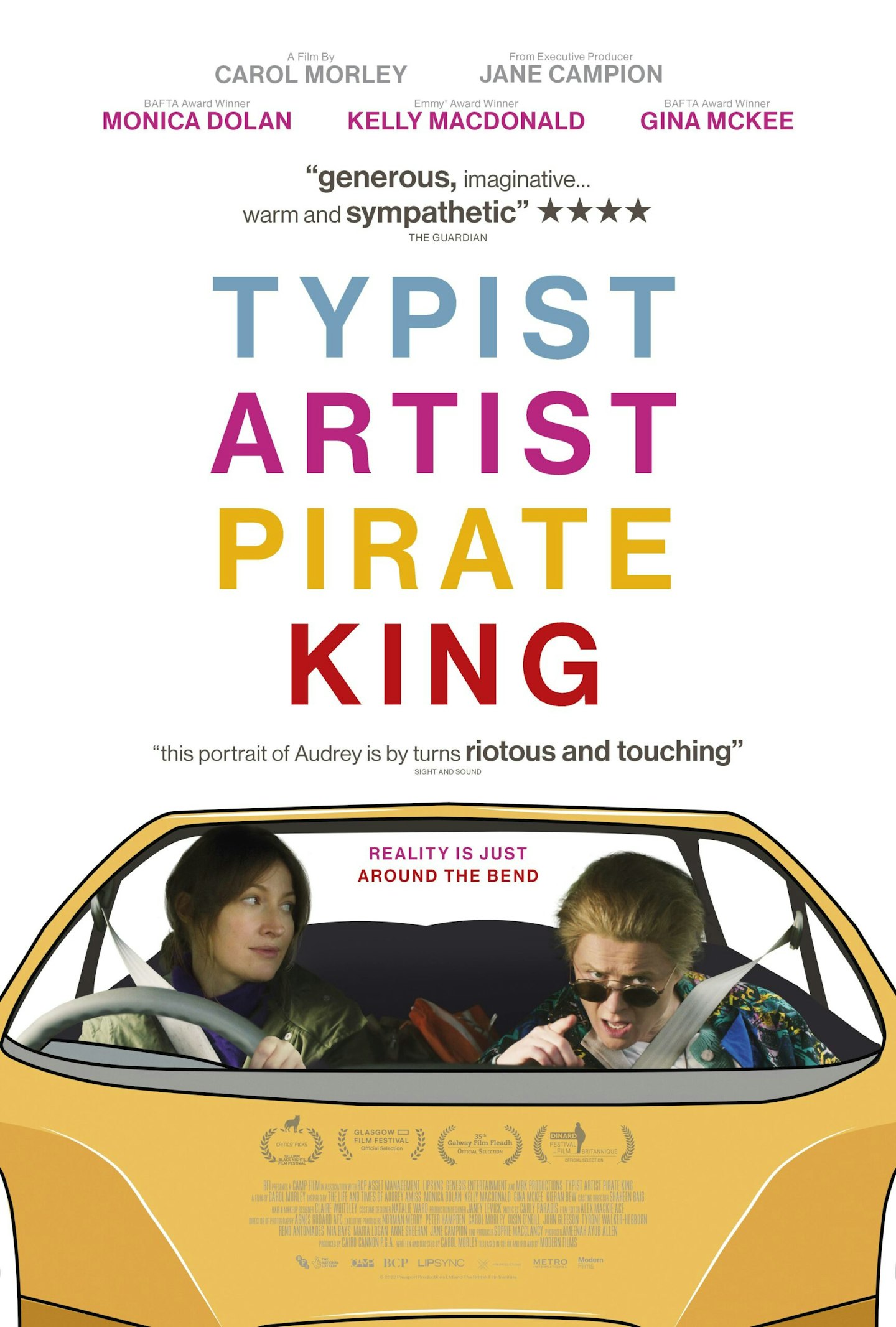 With Jane Campion among the executive producers, the cast also includes Gina McKee, Kieran Bew and Christine Bottomley. Typist Artist Pirate King will be in UK and Irish cinemas from 27 October.