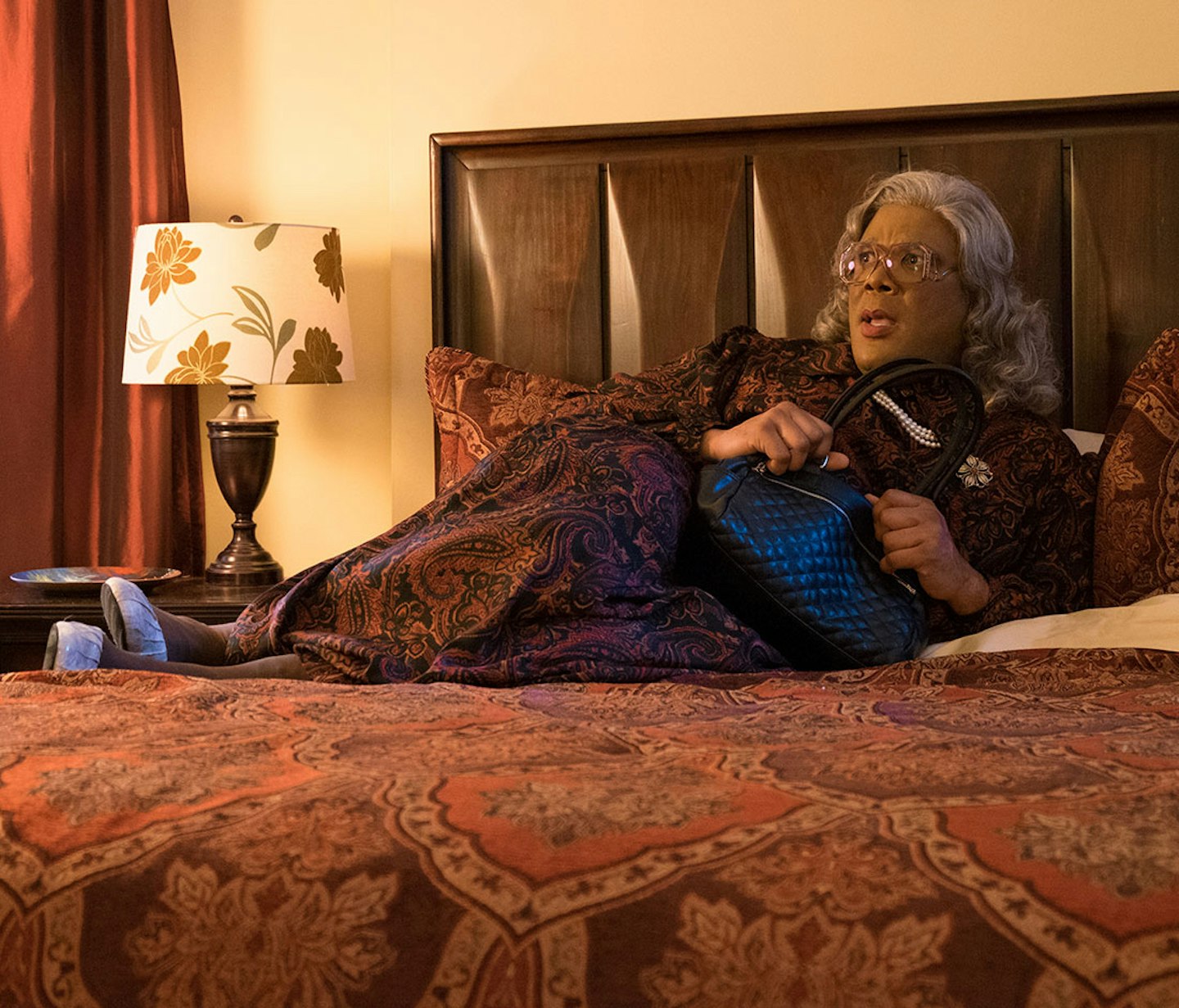 Despite the Dan Brown brand name and the star power of Tom Hanks, Inferno could not overcome Tyler Perry's Madea. The comedy Boo! A Madea Halloween retained its top spot in the US box office for a second week running, adding $16.6 million, according to studio estimates.
That pushed Perry's latest up to more than $52 million, though it'll face tougher competition next weekend when Marvel's Doctor Strange arrives fresh from conquering the charts elsewhere. And international figures have been much kinder to Inferno too, with Ron Howard's latest Robert Langdon adventure earning more than $132 million outside the States. Added to the relatively poor $15 million in domestic grosses, that's nearly $148 million worldwide, yet again proving the importance of foreign markets to movies.
Jack Reacher: Never Go Back slipped one place to third with $9.5 million, while The Accountant clung to fourth on $8.4 million. In fifth we find horror sequel/prequel Ouija: Origin Of Evil, which earned $7 million in the run up to Halloween.
The Girl On The Train fell a place to sixth and $4.2 million, while Miss Peregrine's Home For Peculiar Children dropped to seventh on $3.9 million. Keeping Up With The Joneses kept up its disappointing performance, slipping again to eighth on $3.3 million. Storks flapped its wings and stayed up in ninth with $2.7 million, while Bollywood offering Ae Dil Hai Mushkil launched at 10th with $2.1 million. It might not seem like success, but kicking off its US run on just 302 screens makes this a surprise hit.