If you look back at the original Top Gun, it's a product of several major Hollywood players all meeting in the same time and place. It's an early example of pure star-wattage Tom Cruise, taking on the lead role of Navy pilot Pete 'Maverick' Mitchell. Behind the camera, there's the producing powerhouse duo Jerry Bruckheimer and Don Simpson. And in the director's chair you have the legendary Tony Scott, lending the film his distinctive visual style – all warm glowing sunsets and crisp, clear action. While long-awaited upcoming sequelTop Gun: Maverick is finally about to hit the screen, talk of a follow-up was around for years – and prior to his death in 2012, Tony Scott would have returned to direct.
In the new issue of Empire, the filmmakers opened up about the production they were looking to make with Scott. "The first conversation I ever had about Top Gun: Maverick was 11 years ago, when I was called to a meeting with Tom, Jerry Bruckheimer, [producer] David Ellison and Tony Scott," says writer Christopher McQuarrie. "And then, tragically, Tony passed away and the movie went away with it." It was news that shook everyone in the director's orbit. "We were scouting on Friday together," recalls Cruise. "I was with Tony on Friday, and he passed on Sunday. It was horrible." Bruckheimer remembered some of the preparation he and Scott undertook together for the film. "We were so close," he says. "We went to the Top Gun school with Tony, and talked to a bunch of officers and aviators for ideas."
For years after Scott's passing, the Top Gun sequel went dormant. Eventually, it came together again with Joseph Kosinski behind the camera. For all that Maverick brings a different tone to the Top Gun world, there are still echoes of Scott in there – with sunsets, singalongs, and speedy motorbike shots galore. And since the movie has been completed for a while now – its release delayed due to COVID – the filmmakers took a chance to screen it for Tony Scott's brother, fellow legendary director Ridley Scott. "One of the most heartwarming things I experienced is when we showed the movie to Tony's brother, Ridley," says Bruckheimer. "He was laudatory in his praise for the film, and the kind of care that Tom took to honour Tony throughout the movie. That was foremost in everybody's mind."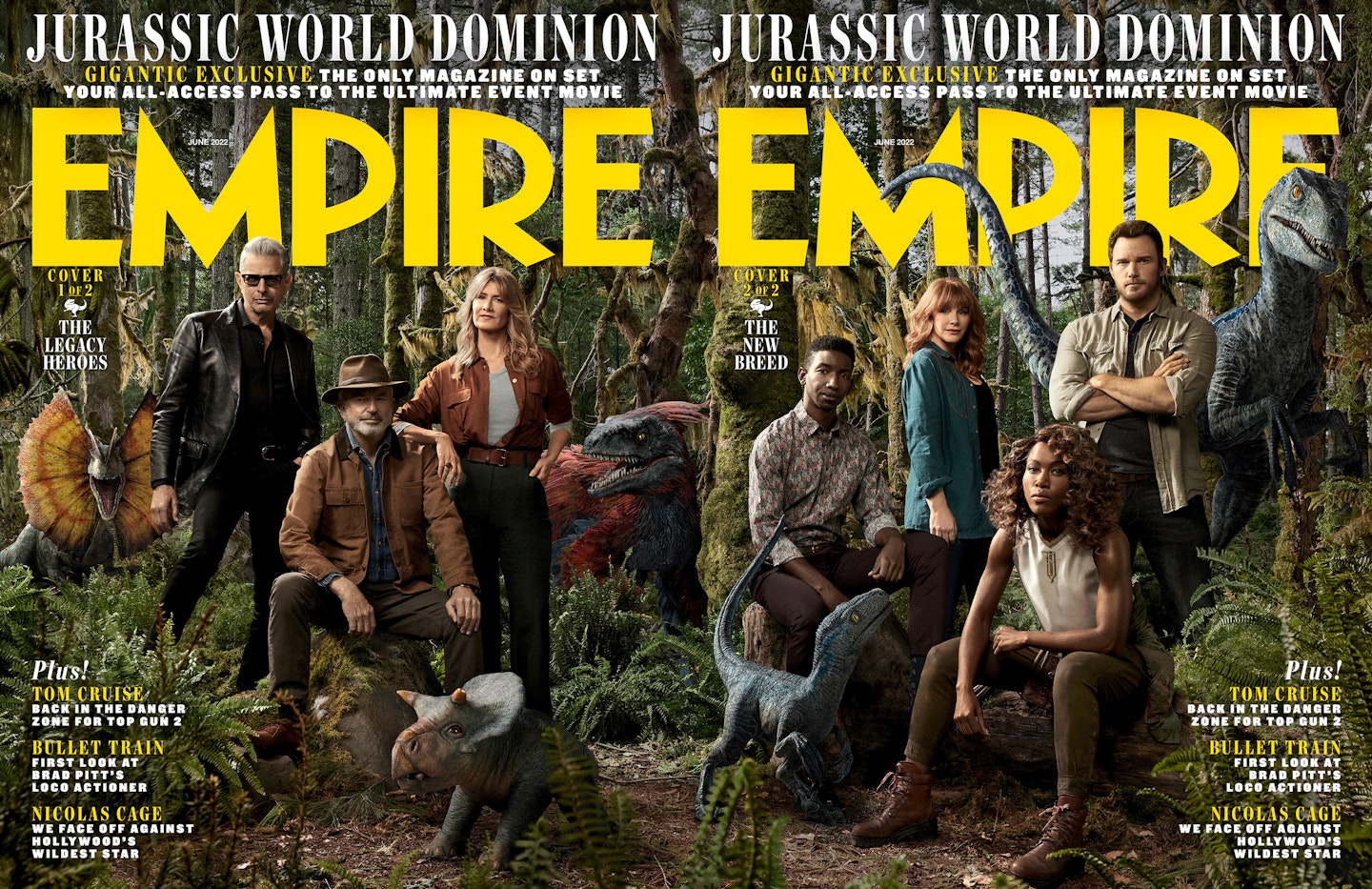 Read Empire's full feature on the making of Top Gun: Maverick – talking to Tom Cruise, Christopher McQuarrie, Jerry Bruckheimer, Miles Teller, Jennifer Connelly and more – in the Jurassic World Dominion issue, on sale Thursday 14 April and available to pre-order online here. Top Gun: Maverick is due in UK cinemas from 25 May.