Even as a star whose career is defined by daredevil stunts, Tom Cruise is taking it to the next level with his latest high-stakes escapade. The actor and producer has famously always done his own stunts on the Mission: Impossible films, but there were a few reasons why his motorcycle ride off the edge of a cliff for the forthcoming seventh chapter in the franchise mattered more than the rest. And not just because it was the single most dangerous thing he'd ever done.
Cruise tells Empire about the technical eventualities that were running through his head on the first day of filming after months of training, as he was hurtling through the sky. "If the wind was too strong, it would blow me off the ramp," he explains. "The helicopter [filming the stunt] was a problem, because I didn't want to be hammering down that ramp at top speed and get hit by a stone. Or if I departed in a weird way, we didn't know what was going to happen with the bike. I had about six seconds once I departed the ramp to pull the chute and I don't want to get tangled in the bike. If I do, that's not going to end well."
Check out an exclusive new behind-the-scenes shot of Cruise and his notorious bike: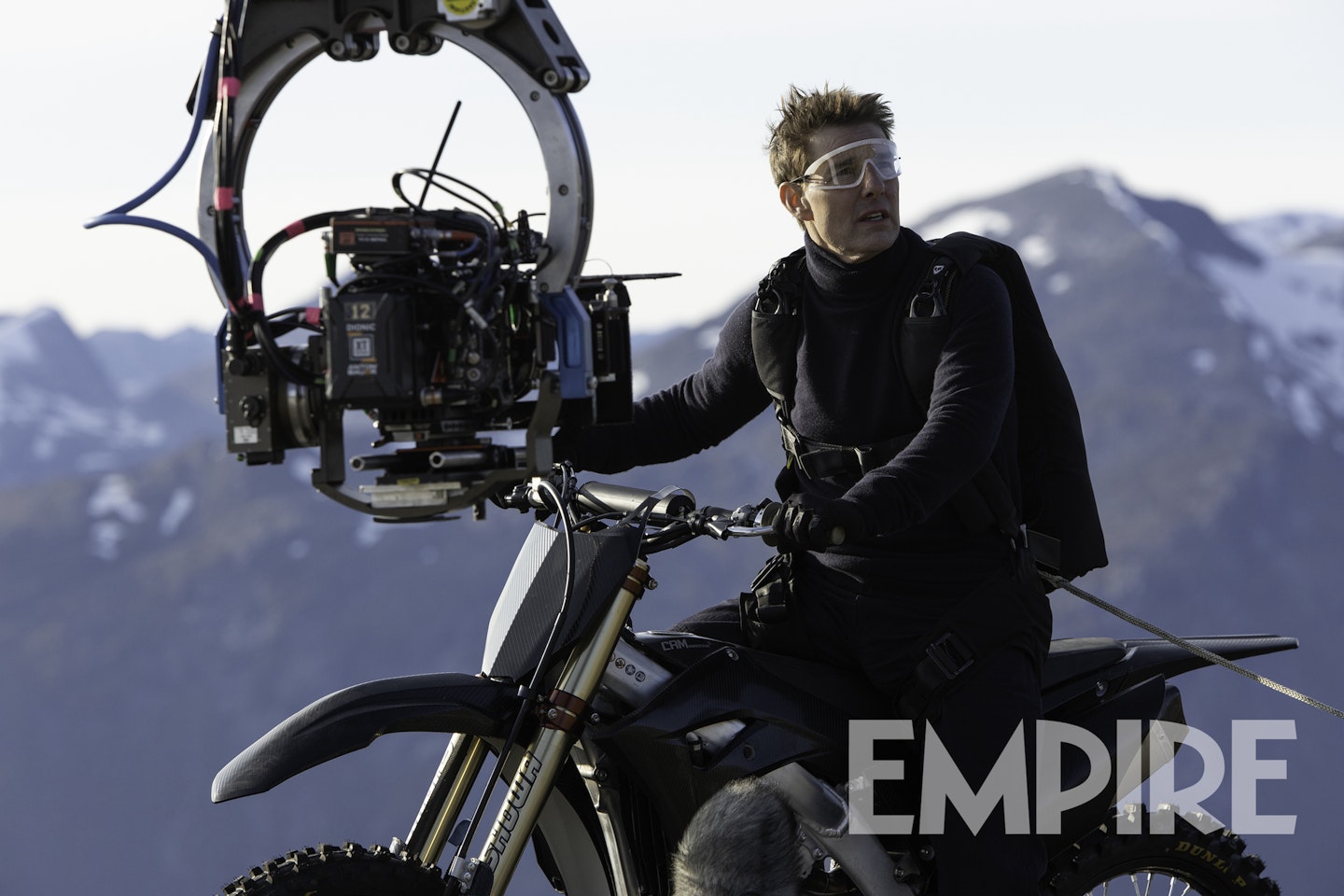 As the actor-stuntman extraordinaire was focusing on perfectly executing his vehicular freefall, he was also feeling a sense of relief that he was doing it at all, given that the COVID-19 pandemic had delayed production on his movie and so many others, and threatened to do so indefinitely until Cruise and co. found a way to reopen the set safely. "All those emotions were going through my mind," he says. "I was thinking about the people I work with, and my industry. And for the whole crew to know that we'd started rolling on a movie was just a huge relief. It was very emotional, I gotta tell you."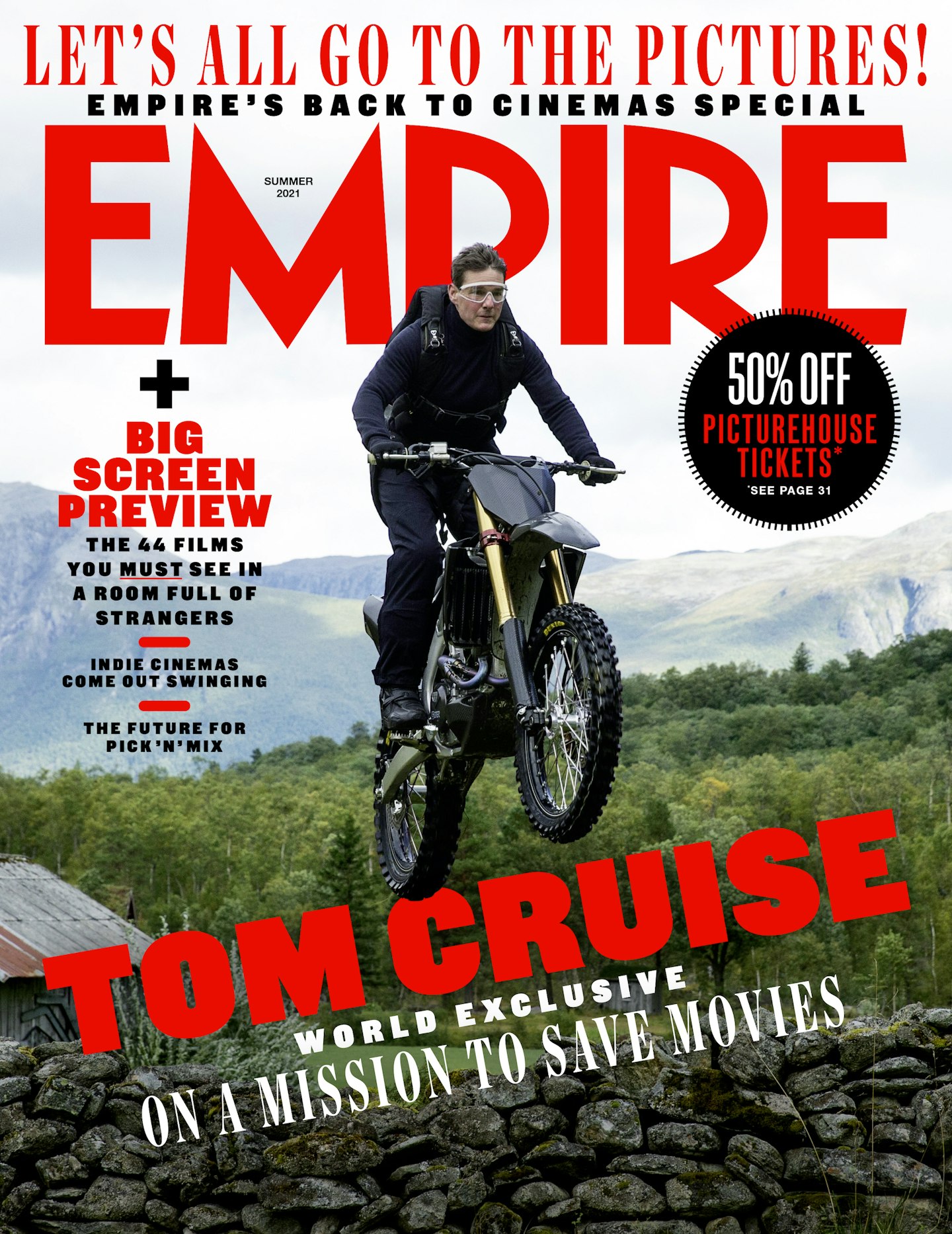 Read Empire's full Mission: Impossible 7 story in the upcoming Tom Cruise issue, on sale Thursday 13 May and available to pre-order online now here. Mission: Impossible 7 is due in UK cinemas in May 2022.