Returning to his horror stomping ground (and rounding up Sean Pertwee to appear again), Neil Marshall is back with new movie The Reckoning, which stars Charlotte Kirk. Watch the first trailer for the plague-and-witchcraft thriller below.
The Reckoning finds Kirk as Grace Haverstock, who after losing her husband to the great plague rampaging through the UK in the 1600s, is unjustly accused of being a witch and placed in the custody of England's most ruthless witch-hunter, Judge Moorcroft (Pertwee).
Forced to endure physical and emotional torture while steadfastly maintaining her innocence, Grace must face her own inner demons as the Devil himself starts to work his way into her mind...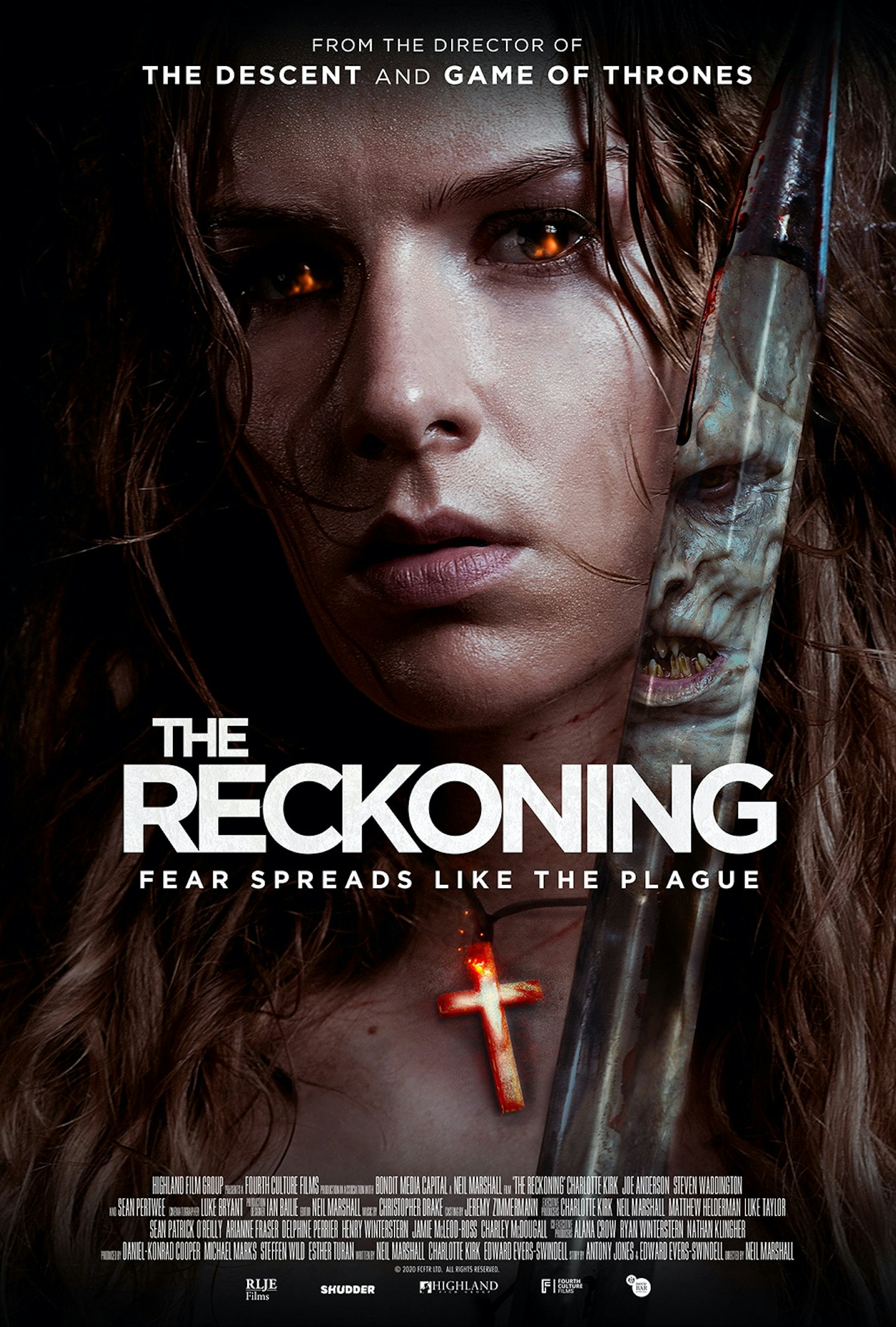 "The Reckoning was initially born out of a desire to spin a good yarn that would chill and thrill in equal measure. We love the idea of scaring the hell out of audiences and wanted to make something truly terrifying, but also unlike anything we'd seen before," Marshall and Kirk explain in a statement. "As part of the creative process we did a ton of research, and the more we unearthed about the horrific trials and tribulations thousands of women were forced to endure, we felt this story should carry a more powerful message along with the scares. So, The Reckoning is as much about female empowerment as it is about Witch Hunts and the Great Plague of 1665. And, of course, when making the movie in 2019 we had no idea the world was about to be brought to its knees by a modern-day plague, and how that would add to the many reasons this movie is so relevant for today's audience."
The Reckoning is currently scheduled to hit US cinemas, on demand and digital on 5 February. There is no word yet on whether that will be day and date in the UK, but given the backing of streaming service Shudder, we'd figure a release will either be close, or will wait until more cinemas are open.