We always knew that he'd be back. Every Terminator film has featured Arnold Schwarzenegger as the franchise's iconic robotic killer in some capacity – but for 2019's sequel-reboot, one of the most exciting things is that she's back. Linda Hamilton, the original Sarah Connor, has returned for her first Terminator film since Judgment Day (or, since 1996 theme park ride T2 3-D: Battle Across Time, if you're being really pedantic), and you can take a first look at her back in action in the film's first production image.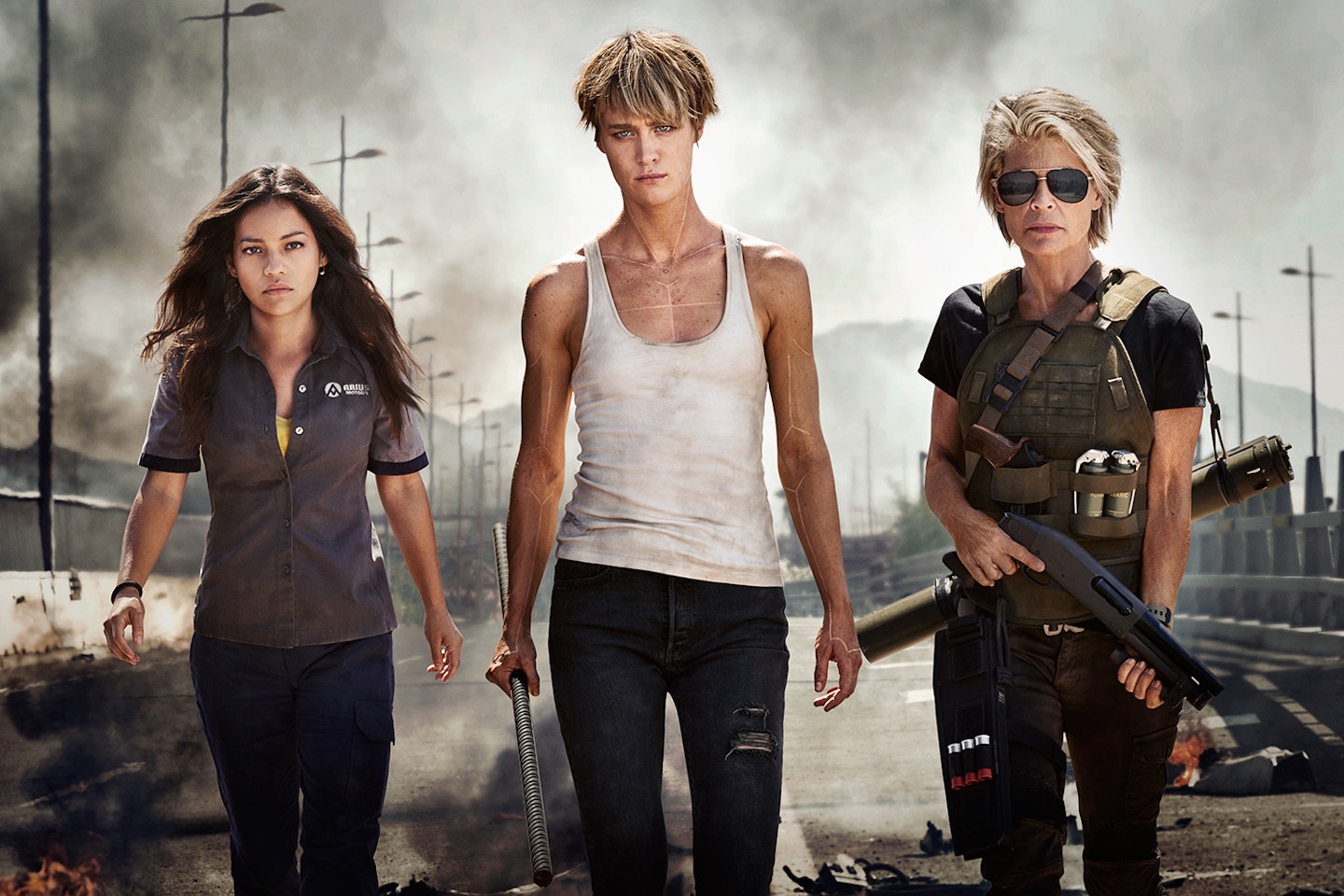 In the pic, Hamilton is joined by Mackenzie Davis (no stranger to classic sci-fi revivals, having starred in Blade Runner 2049), and Natalia Reyes, who's said to be the film's lead – a young woman in Mexico city who gets caught in the war when the machines rise up. While Terminator creator James Cameron is busy working on his Avatar sequels, he's taking on the role of producer for this reboot – and he's confirmed that it's a direct follow-up to his Terminator 2, ignoring Rise of the Machines, Terminator Salvation and 2015's Terminator Genisys. Deadpool director Tim Miller is at the helm, and the rest of the cast includes Gabriel Luna and Diego Boneto.
The new Terminator film is currently in production, and is set for a late November 2019 release.
Keep up to date with all the latest movie news, click here to subscribe to Empire on Great Magazines and have the latest issue delivered to your door every month.