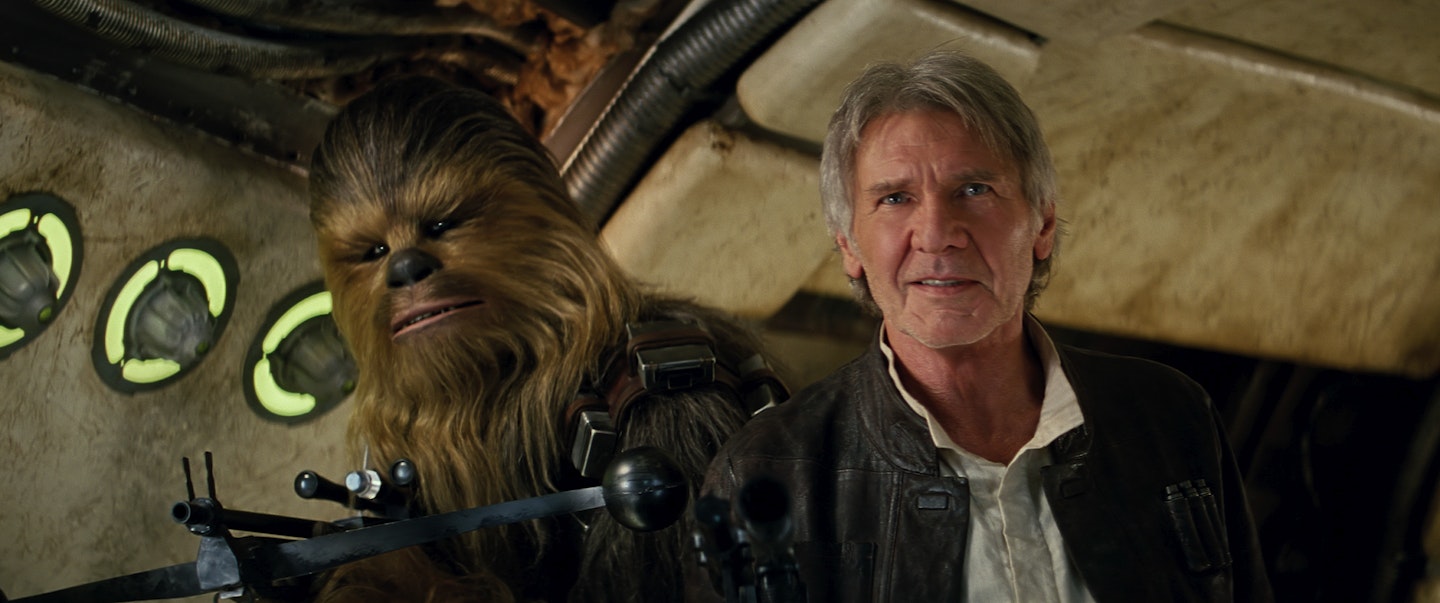 Like a fully fuelled Starkiller Base, Star Wars: The Force Awakens destroyed everything in its path last weekend, to the surprise of nobody at all. And as well as, obviously, winning the box office, it also smashed any number of previously held records. Its tally already sits at an eye-watering $517m.
With $238m of that in the US alone, Episode VII comfortably trounced Jurassic World's record for a US opening weekend by $30m. It also scored the biggest opening weekend figures pretty much everywhere else it played, including here in the UK ($48.9m), in Australia, New Zealand and Japan, and across Europe. Back in the States it achieved the largest ever number of Thursday night previews ($57m, beating previous record holder Harry Potter And The Deathly Hallows: Part II by $14m); the largest ever opening day ($120.5m - stomping Harry Potter again); the highest per-theatre average; the biggest ever opening for a film rated PG-13; and various other December records.
Interestingly, it hasn't yet beaten Jurassic World for the biggest ever opening worldwide: JW took in a colossal $524.9m in the summer, while TFA currently stands at $517m. TFA, however, hasn't yet reached China, which gave the dinosaurs $99m of their tally. So expect that domino to fall too come January 9. China has three more weeks of spoiler avoidance to go.
Elsewhere in cinemas, it wasn't quite tumbleweed: there were alternatives to the J.J. Abrams juggernaut. Those who wanted to entertain their smaller children did so with Alvin And The Chipmunks: The Road Chip, which came in second at the box office with $14.4m. That's a lot less than the previous Chipmunks movies, but respectable considering.
And Universal's counter-programming Tina Fey and Amy Poehler's comedy Sisters paid off with $13.4m, which Box Office Mojo point out is $2m better than This Is 40 managed against The Hobbit a couple of years ago. Whether the partying sisters keep their momentum remains to be seen.
The Hunger Games: Mockinjay - Part 2 raked itself another $5.6m; Rocky spin-off Creed added another $5m to its purse; The Good Dinosaur and Krampus hung on in the Top 10 with $4.2m and $3.7m respectively; and Ron Howard's true-life Moby Dick epic In The Heart Of The Sea managed a soggy $3.4m. Kudos to Bollywood's Diwale and Bajirao Mastani for coming in 9th and 10th with $1.9m and $1.6m.
But yeah, anyway, Star Wars... More than half a billion in a single weekend. Disney's $4bn buy-up of Lucasfilm seems like a cheap deal at this point.