Harley Quinn! On a bomb! If there's a more punk-rock magazine cover out there than Empire's Suicide Squad subscriber cover this month – or a better Dr. Strangelove homage – we'll eat our stetson. Take a closer look below as it prepares to land on, or near, subscribers' doormats.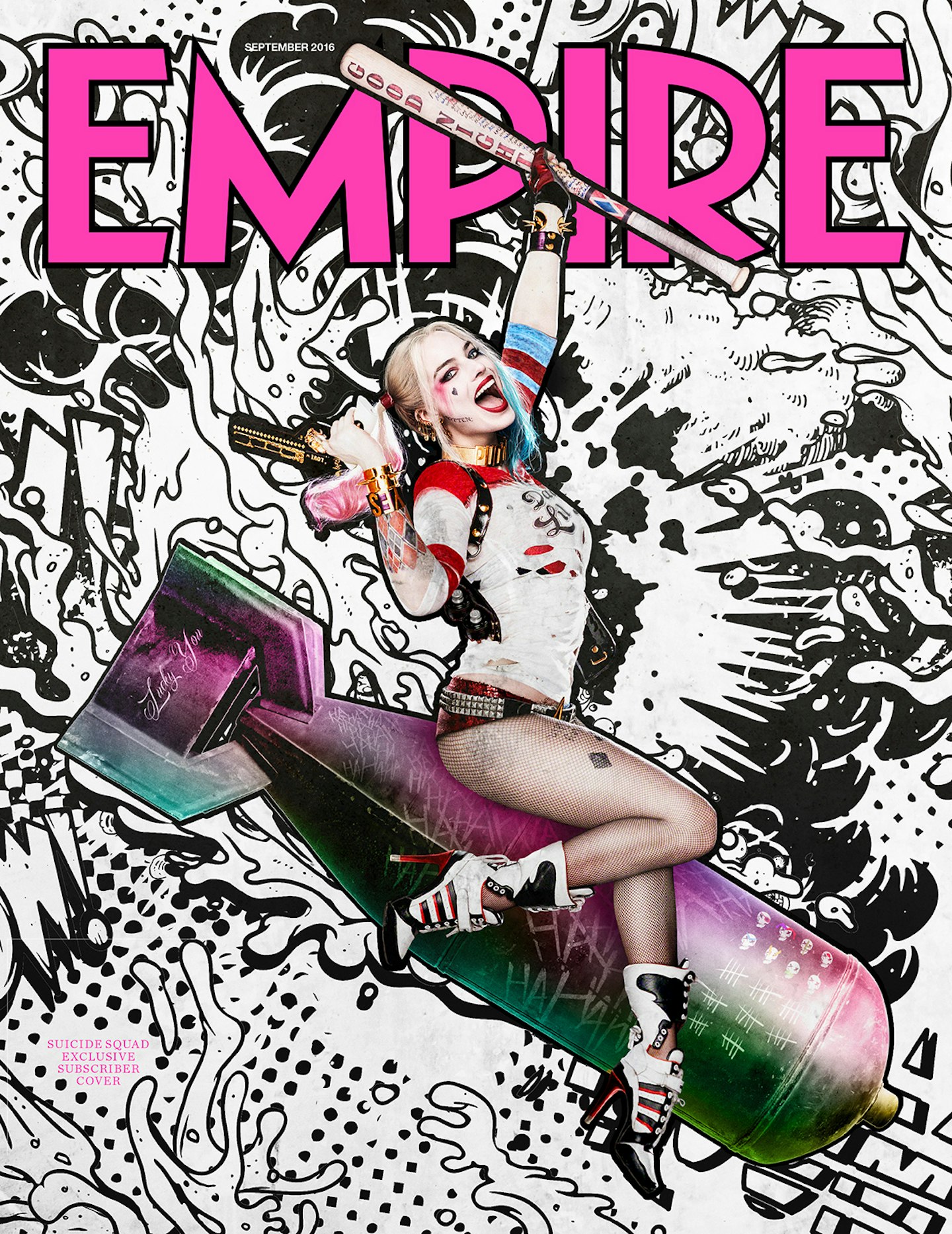 Margot Robbie's jester is shaping up to be Suicide Squad's MVP, so who better to lead off this month's showstopping SKWAD coverage? Quinn, of course, will be falling under the spell of magnetic-but-toxic super-anarchist The Joker (Jared Leto) in David Ayer's long-awaited ensemble movie.
It's not all Quinn within, though. Empire's coverage breezes from the movie's set and right into Ayer's home, where we share glasses of milk with the man who turned the filmmaking process into something approaching "a North Korean prison camp" with his unorthodox methods. The cast loved him for it – and we speak to them all.
The Squad – Quinn, Deadshot (Will Smith), Killer Croc (Adewale Akinnuoye-Agbaje), Rick Flagg (Joel Kinnamen), Enchantress (Cara Delevingne), Boomerang (Jai Courtney), El Diablo (Jay Hernandez) and Katana (Karen Fukuhara) – aren't even the worst of the villains. That honour may well belong to Viola Davis' Amanda Waller, the duplicitous government wonk who sends them on their mission. Go behind the scenes when the September issue of Empire hits newsstands on July 28.
To guarantee yourself early delivery of Empire each month, along with this kind of special cover treatment, just sign up for one of the current subscription offers currently dazzling the internet. Simples.
For more on Suicide Squad, read our complete primer to DC's super-villain posse or check out the five comic book story lines to read before seeing the movie.
Suicide Squad arrives in UK cinemas on August 5. Mark your diary.