Thanks to a Super Bowl promo, we now know that Stranger Things will make its second season debut on Netflix this Halloween. Ever since, that particular '80s gang seems to be making headlines everywhere.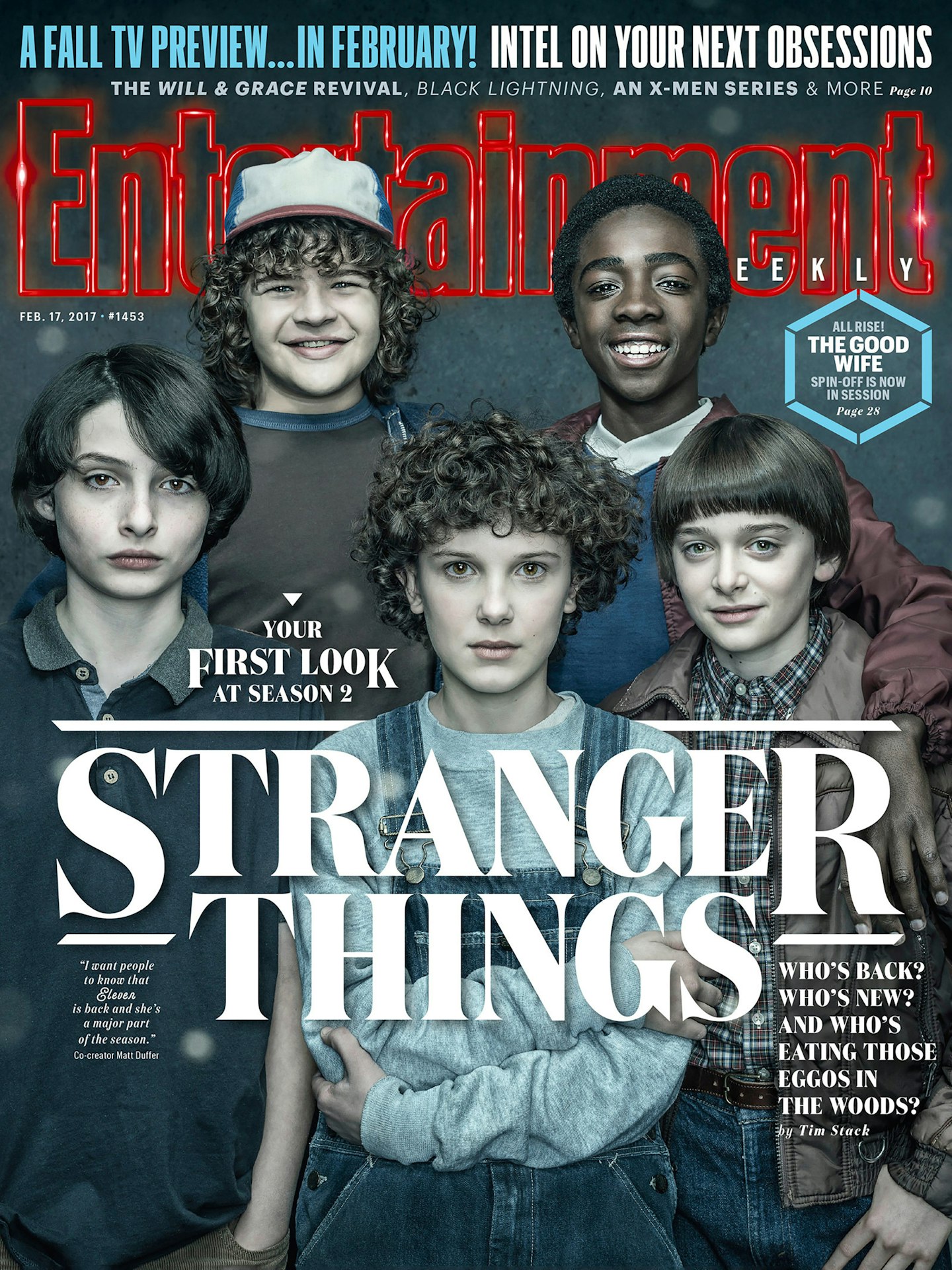 For starters, the young cast appears on the cover of Entertainment Weekly in a feature that looks towards the new season. Executive producer Shawn Levy points out the biggest challenge that they're facing: "Quieting the cultural noise that surrounds our show," while co-creator/executive producer Ross Duffer says season two is "a balance of the comfort you're familiar with, but then trying to take it in new directions. That's what we're trying to strike."
Beyond that, the thing that seems to be garnering a tremendous amount of online attention — as these things are wont to do — is the longer, curlier hair of actress Millie Bobby Brown, who plays Eleven. The look between seasons is markedly different.
Netflix seems ready to jump on the Disney bandwagon in terms of recognizing the power of merchandise. There have been some experiments with the streaming service teaming up with Hot Topic, Inc. for Stranger Things mugs, caps, T-shirts and jewelry. States Netflix, "We are pursuing consumer products and associated promotion, because we believe it will drive meaningful show awareness/buzz with more tangible, curated ways to interact with popular content. We want licensed merchandise to help promote our titles so they become part of the zeitgeist for longer periods of time." See, money has absolutely nothing to do with it.
Given the show's connection with Eggo Waffles, a fan has created a video in which the opening credits have been recreated using the breakfast food.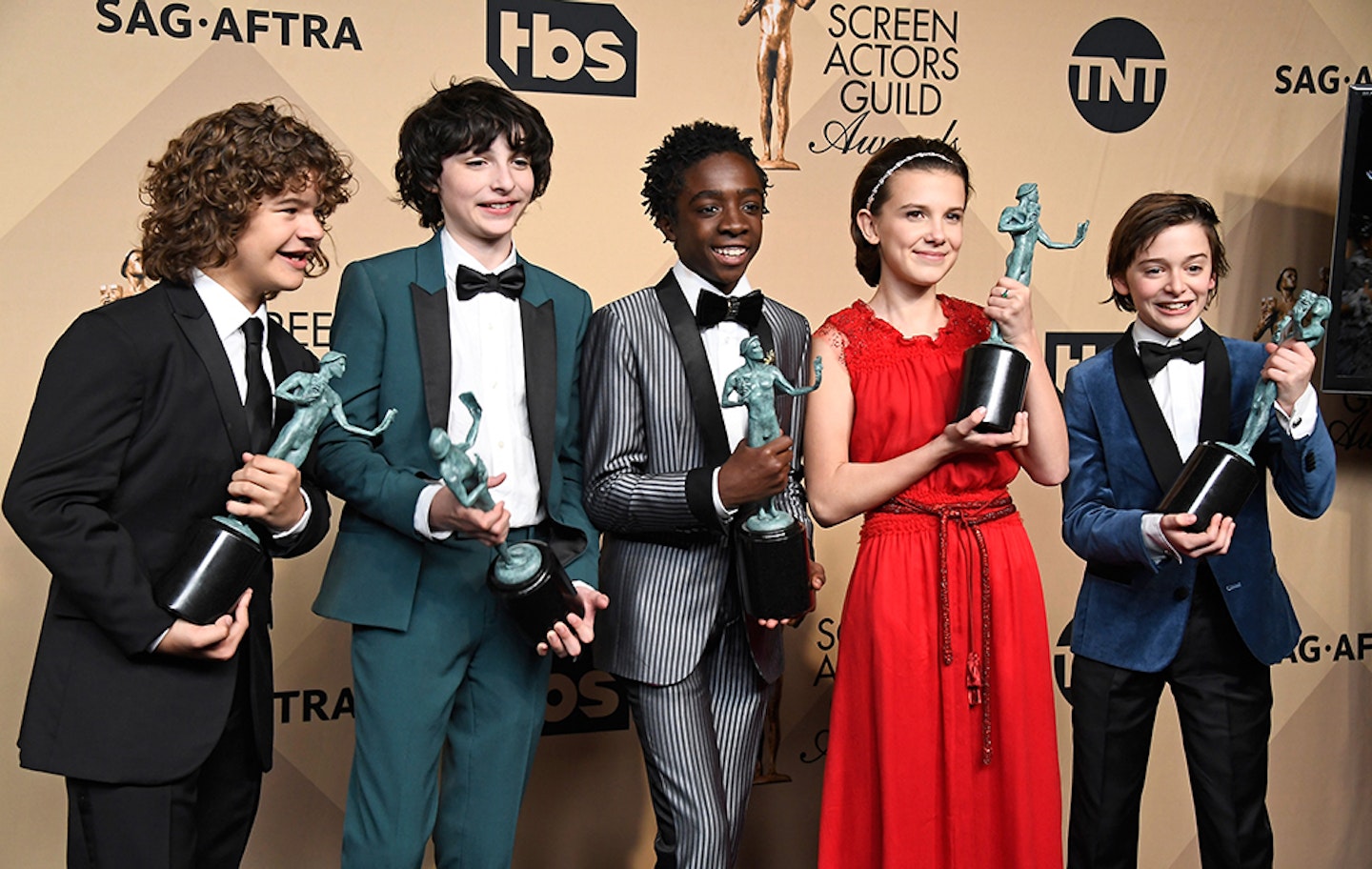 And, finally, how is it possible that the ensemble of Stranger Things could take home the gold over The Crown or Game Of Thrones? Well that's exactly the category they won at the recent SAG Awards for Outstanding Performance By An Ensemble In A Drama Series.
• Stranger Things: M. Night Shyamalan Wants To Direct in Season 2