The new issue of Empire goes on sale this week, and contains more movie exclusives than you could shake a clown stick at. Among them, a never-before seen look at the latest incarnation of Stephen King's It, which we can happily share below to subsequently invade all your future nightmares.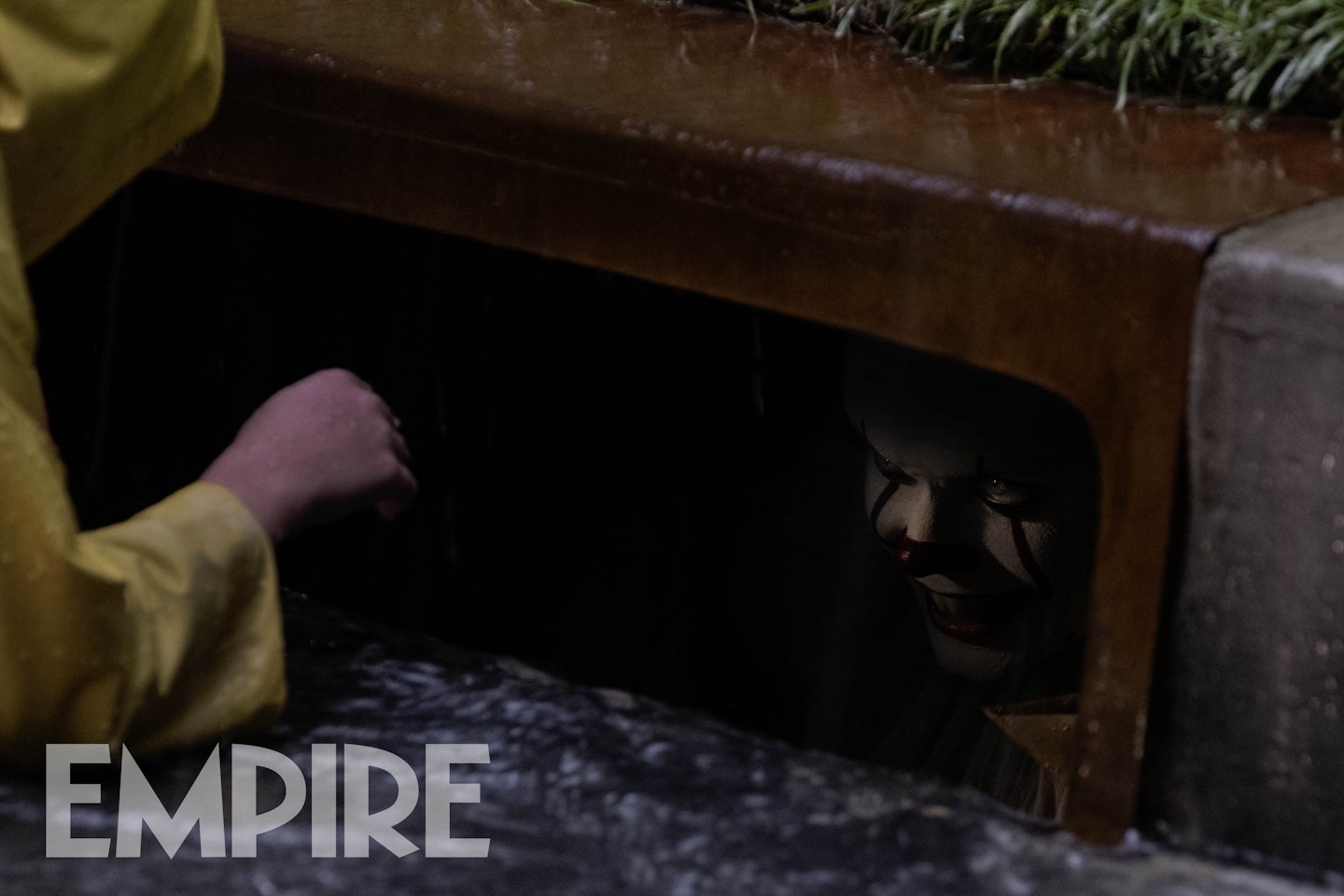 "There's supposed to be a less-is-more thing in horror," It's Argentine director Andrés Muschietti tells Empire in the new issue. "It's like you're not really meant to show the monster. But Pennywise is different. With Pennywise, it's like, 'This is the monster, I'm showing it to you... and you're going to shit a brick.'"
Bill Skarsgård is playing the malevolent trans-dimensional clown Pennywise, the role formerly filled by Tim Curry in the 1990 TV mini series, in the first big-screen adaptation of King's classic 1989 novel.
For more on It – and 145 other pages of cinematic goodness – be sure to pick up a copy of the new Empire, on sale from Thursday 23 March.