Lego Star Wars: The Force Awakens is coming soon to a galaxy not that far away from you – and it looks like it will fill some of the gaps left by JJ Abrams' cinematic instalment. The latest in a long partnership between Lucasfilm's mega-franchise and the Danish toy giant, it will feature new Star Wars elements. including two missions based on entirely new storylines.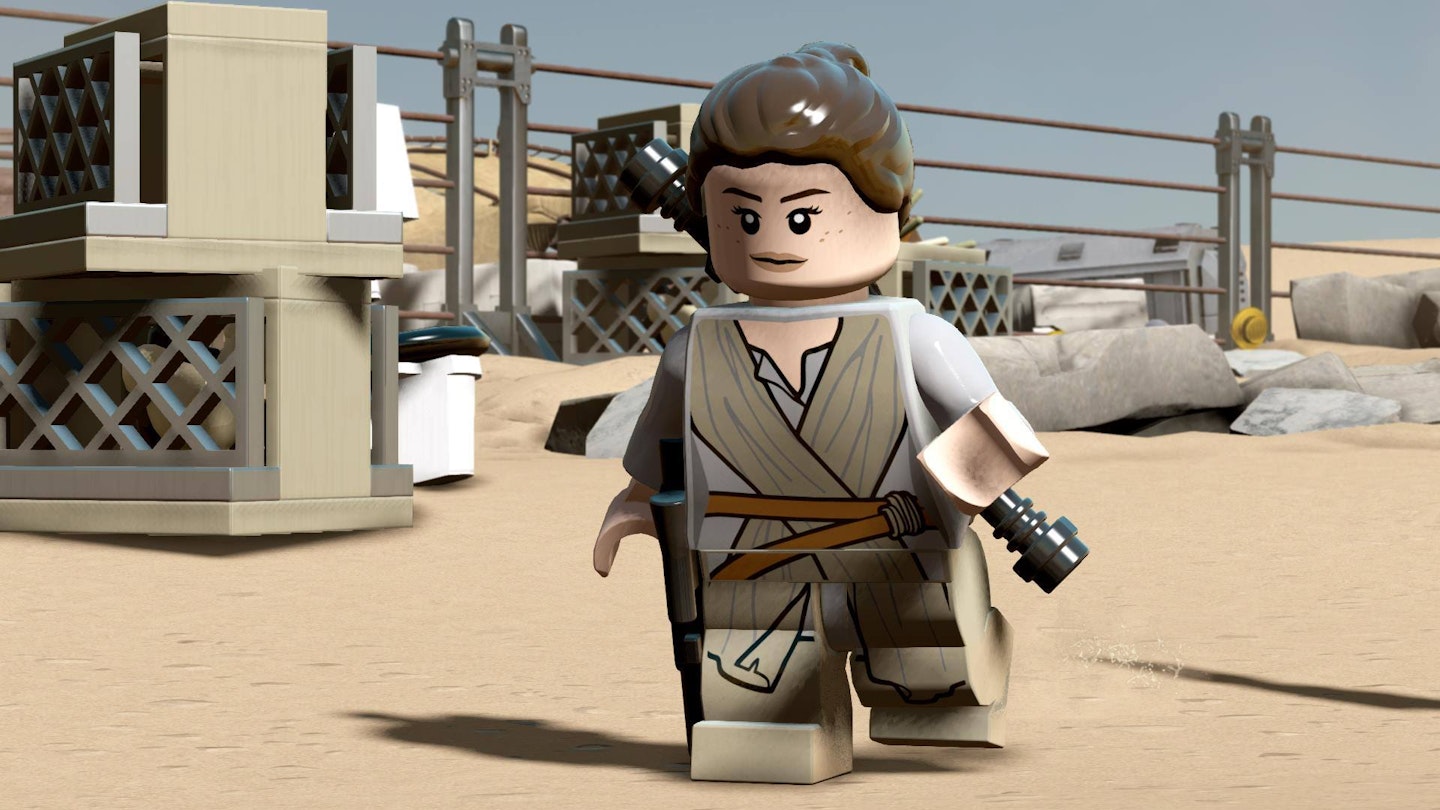 While it is undeniably an enjoyably silly take on the franchise – reimagining the likes of Rey, Han and Kylo as tiny plastic minifigures – it is also closely tied to Episode VII's plot, expanding on its backstory, including the period between Return of the Jedi and The Force Awakens. British game developer TT Games has worked closely with LucasFilm's story team to ensure that even in the Lego-verse, their efforts can be considered Star Wars canon.
Speaking exclusively to Empire, Jamie Eden, game director at TT Games, explained that the developers have been working "in tandem Lucasfilm every step of the way" to ensure authenticity.
One area in which the game will open up the Star Wars lore is the Rathtar Hunting level. The Rathtars, you'll remember, are the giant tentacled aliens that Han Solo is capturing for King Prana. In the game, you get to play as Han before his encounter with Finn and Rey. "[Prana] is a collector of exotic animals and wants Rathtars for his collection. Han and Chewie travel to a distant planet – Twon Ketee – with their crew to capture some of the beasts lurking in the gassy caverns, all whilst a rival crew descend upon their location to try and capture the beasts themselves."
We also get a better look at some of the pirates glimpsed briefly in Maz Kanata's palace – the burly gang that Finn attempts to get some part-time work with. "In the film, we see Captain Sidon Ithano – the Crimson Corsair – and his first mate, Quiggold, talking to Finn about joining them. We definitely showcase more of their personalities throughout the game and, of course, within their dedicated New Adventures level – Crimson Corsair."
As the trailers have teased, the game adheres to the characters and plotting The Force Awakens fairly faithfully. But as with any Lego game, there's room for some lighter touches. "We have all of the blockbuster moments in there, told through the Lego lens," as Eden puts it. "It's really fun to see the Lego Kylo Ren trashing a bedroom full of Darth Vader posters and memorabilia."
Featuring the film's original voice cast, Lego Star Wars: The Force Awakens is released across pretty much every major games console from June 28 and you can watch the latest trailer below.