This week we've introduced Constable Zuvio, spoken to Supreme Leader Snoke and heard Finn gush over lightsabers. Today we can reveal a brand new image of Adam Driver as Kylo Ren, seen here flanked by two of the new-model Stormtroopers.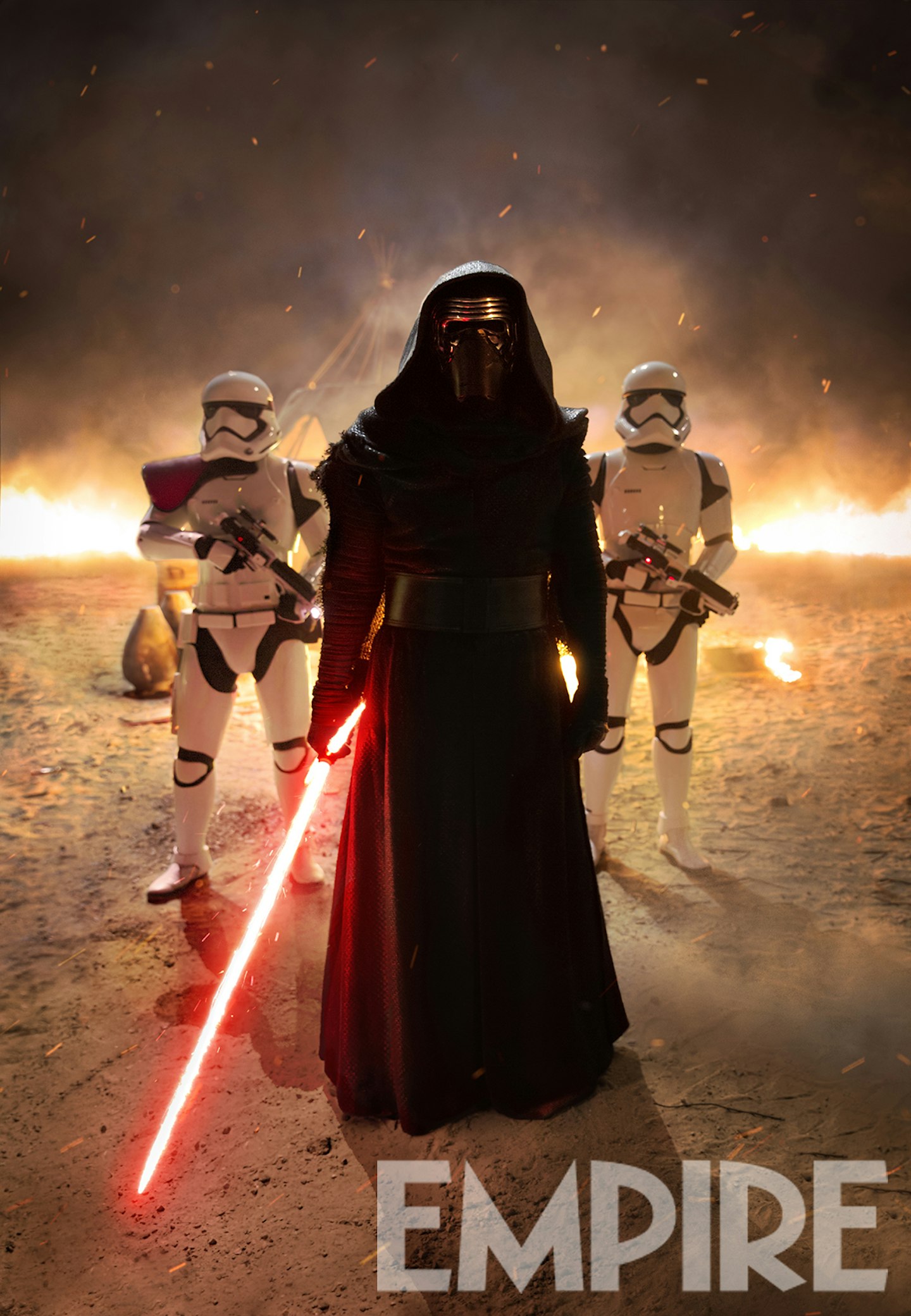 With less than a month until release, we still barely know anything about the new villain. He is not, as director JJ Abrams revealed to us back in August, a Sith Lord; he is rather allied to Snoke and the First Order, modelling himself obsessively on Darth Vader.
Speaking exclusively to Empire for our Force Awakens issue (in all Light and Dark Side newsagents next week), Driver says that he sees Ren as more of a religious fanatic than a villain in the traditional sense. "When they think of their actions as morally justified," Driver told us, "it makes them dangerous and unpredictable. There's no level they won't go to to accomplish what they're after. I never thought of the character as an evil person."
There are more exclusives to come from Empire in the coming days, before we release our special Force Awakens issue on November 26.
And, obviously, we're all counting down the days, hours, and seconds until December 17 (18 in the US), when Star Wars: The Force Awakens is finally released, and we can stop speculating wildly and without restraint.