Kirk, Spock, Scotty, Bones and co will have plenty of opportunity to make new friends as Star Trek Beyond thunders into the depths of the galaxy. Here's one of them: Kingsman's Sofia Boutella as Jaylah, the centrepiece of Empire's coverage in the new issue. Whatever the heck that heavy weaponry she's clutching is, we're fairly certain it's not set to stun.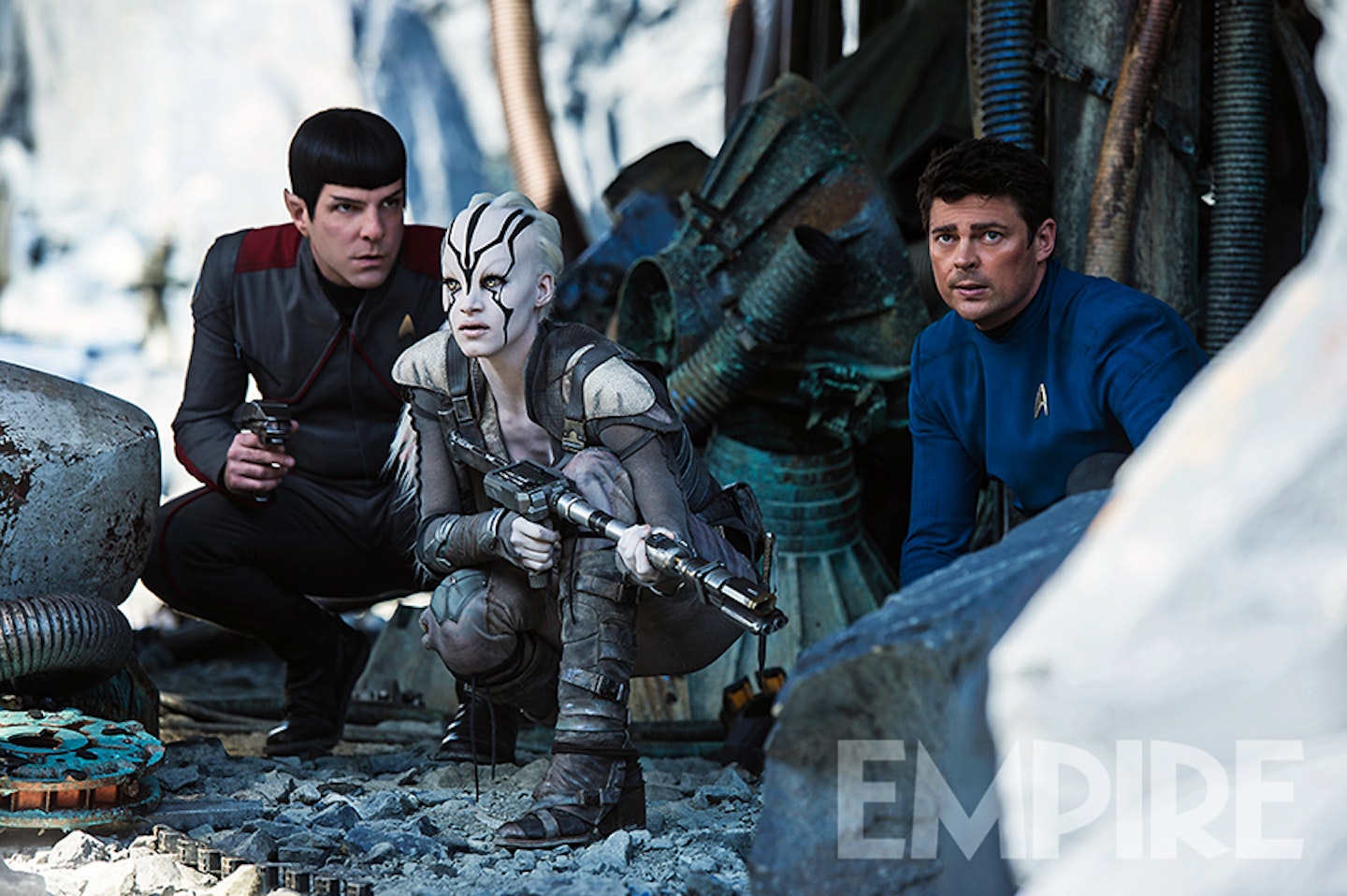 In the year Star Trek turns 50 there's more than a little pressure riding on Justin Lin's Star Trek Beyond to deliver the goods. As Fast & Furious fans will testify, Lin is a past master of goods delivery in terms of action, even if he's promising to nudge the franchise back to its spiritual home with this one.
As he shares in the new issue of Empire – onsale on Thursday – Lin is returning to the theme of the Federation's role in the galaxy as the Enterprise travels to a distant outpost. There will be clashes with hostile forces (namely Idris Elba's Krall) and the prospect of having to reassert the primacy of the Federation as a force of unity and benevolence.
We're not given a huge idea of the plot just yet, save for the fact that Kirk (Chris Pine), Spock (Zachary Quinto), McCoy (Karl Urban), Scotty (Simon Pegg) and the gang are once more in big trouble out in space. They've been pushing the frontier, and the frontier, as Elba's villain says, is "pushing back".
Star Trek Beyond lands in the UK on July 22.