It's one of the unlikeliest combinations in recent Hollywood memory – Chris Rock, known primarily for his gregarious comic performances, being the main creative force behind a revival of the Saw franchise, known primarily for its extreme torture-horror contraptions. But his idea for the notoriously gory series has proved fruitful, resulting in Spiral: From The Book Of Saw – an upcoming reboot-of-sorts that sees Rock himself play detective Zeke Banks, on the trail of a sadistic serial killer.
Speaking to Empire in the new issue, Spiral director Darren Lynn Bousman – who previously helmed Saw II, III, and IV – says it isn't just the previous movies in the series that Rock is drawing from, but also from one of the most acclaimed serial-killer thrillers of all time. "Chris came in with a thriller concept," he says. "He pitched this very elaborate, dense idea. We wanted it to feel much more like Seven. But it has so many ties to the mythos of Saw." Since David Fincher's seven-deadly-sins film frequently veers from thriller territory into oh-god-what-is-that? horror, it's easy to see how Rock's film might push that boundary further through the Saw lens.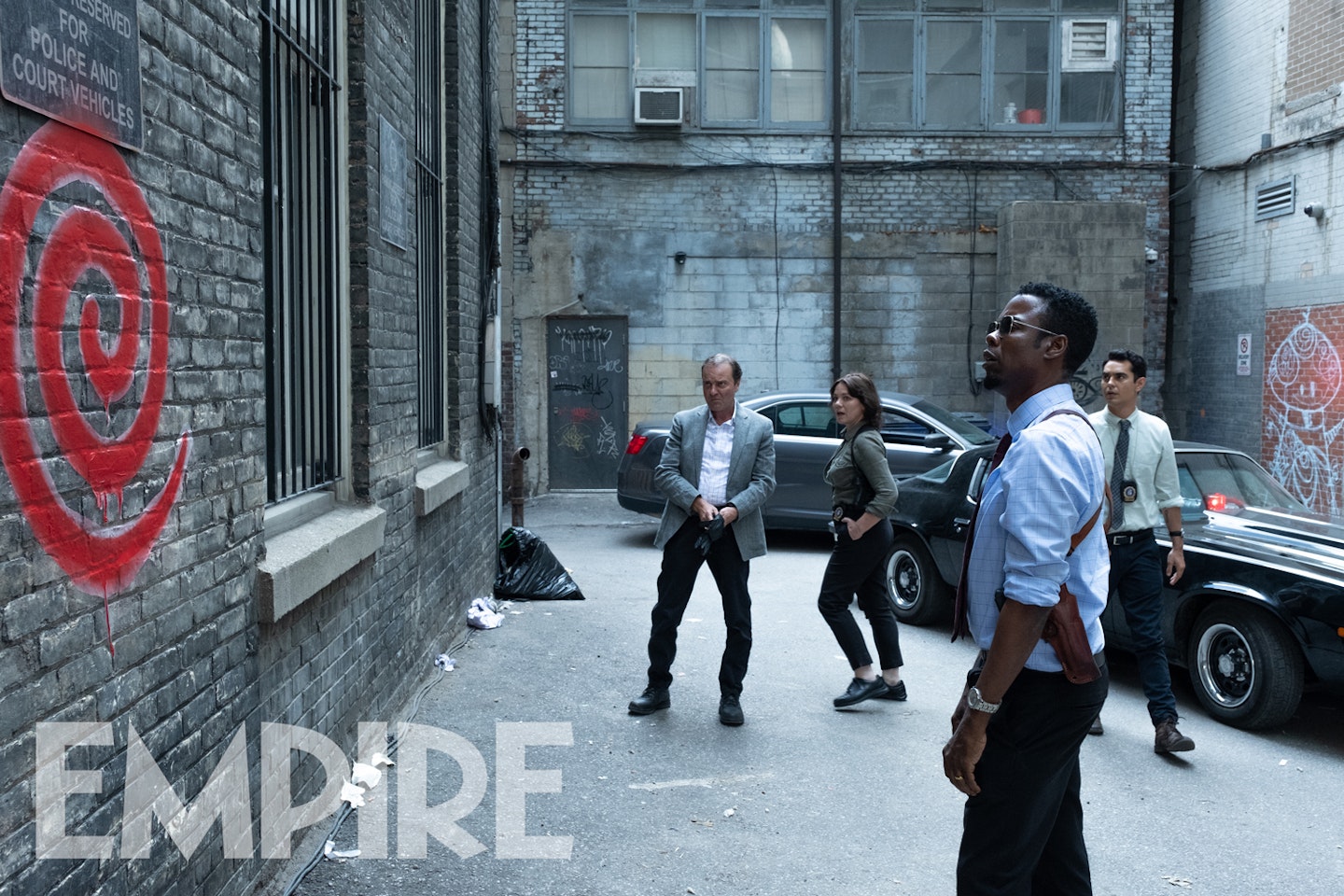 That's not the only tonal shift for the new outing. With Rock's background in comedy, Bousman hints that there will be a few killer laughs to leaven the nightmares – plus, the splatter is being turned down a little for this one. "I was a younger person," the director says of his earlier Saw flicks. "Gore and violence was the gimmick, I think. Gore and violent is no longer a gimmick – it just serves the story. This is much more about character, tension and fear."
Read Empire's full interview with Darren Lynn Bousman in the Greatest Cinema Moments Ever issue of Empire – on sale Thursday 21 January, and available to order online here. Spiral: From The Book Of Saw is expected to arrive in UK cinemas from 21 May.