We still have around a year to wait for Spider-Man: Into The Spider-Verse sequel Across The Spider-Verse to arrive in cinemas – but today, we learned a little more about the challenges that Shameik Moore's Miles Morales will be facing. Annecy International Animation Film Festival is currently taking place over in France, and at it, Sony revealed some exclusive updates about Phil Lord and Chris Miller's follow-up to the critically acclaimed 2018 hit.
The biggest update was the reveal of The Spot, Miles Morales' "most formidable foe yet," who will be voiced by Jason Schwartzman. As shown in the brand new image (see it in full below), The Spot is an abstract-looking antagonist, with a bright white body covered in black inter-dimensional portals. These portals, made to feel like "living ink", can transport him anywhere he wants to go – plus, he can also create new ones out of thin air and send other people and objects through them, Doctor Strange style. Just another reason why we really should talk about portals.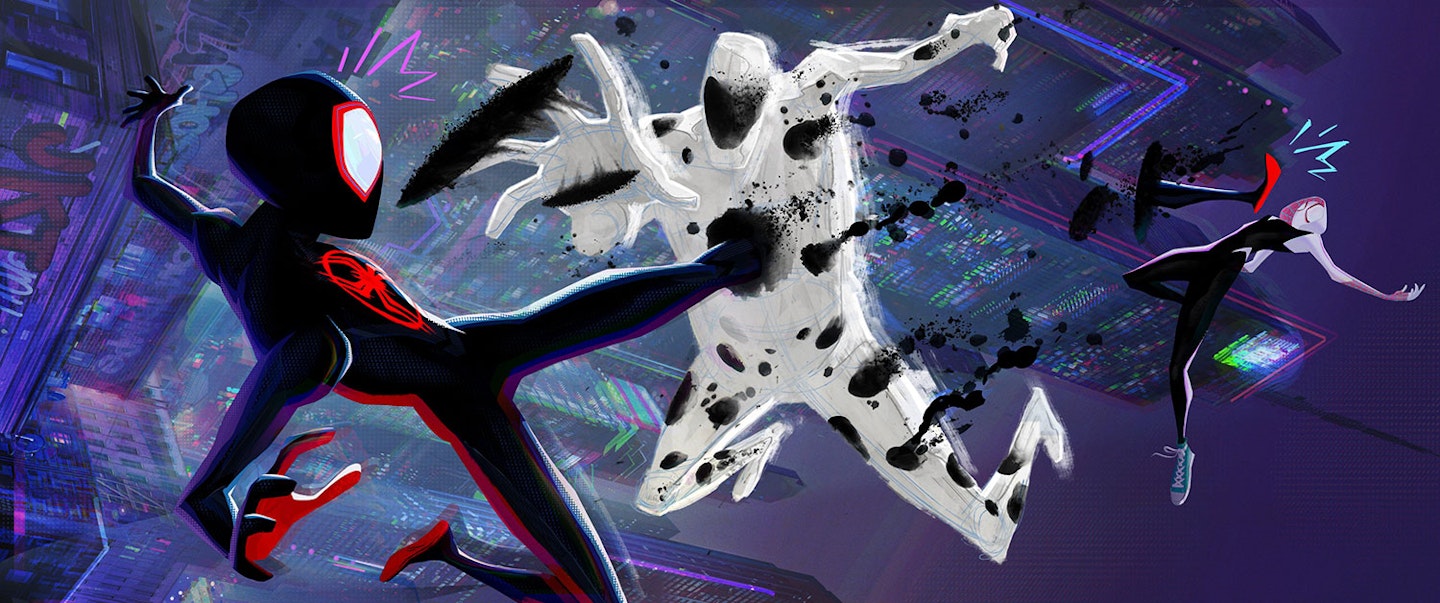 There were also several brand new clips screened to the Annecy Festival audience including: a sequence with Gwen's (Hailee Steinfeld) dad, George Stacy (Shea Whigham), in cop mode responding to an incident at the Guggenheim Museum; glimpses of a new Vulture, Michael Keaton's character in Homecoming, here voiced by Jorma Taccone, Spider-Man 2099 (Oscar Isaac) and a pregnant Jessica Drew, aka Spider-Woman (Issa Rae); and Miles himself, learning to balance school life with superhero life, complete with new suit and Spidey symbol. We'll have to wait a while yet to see all of that stuff, but, to tide you over, have another watch of the Across The Spider-Verse teaser below.
Spider-Man: Across The Spider-Verse is in cinemas from 2 June 2023.