Helen Mirren, Lucy Liu and Rachel Zegler reveal the highs and lows of their magic-wielding DC debut.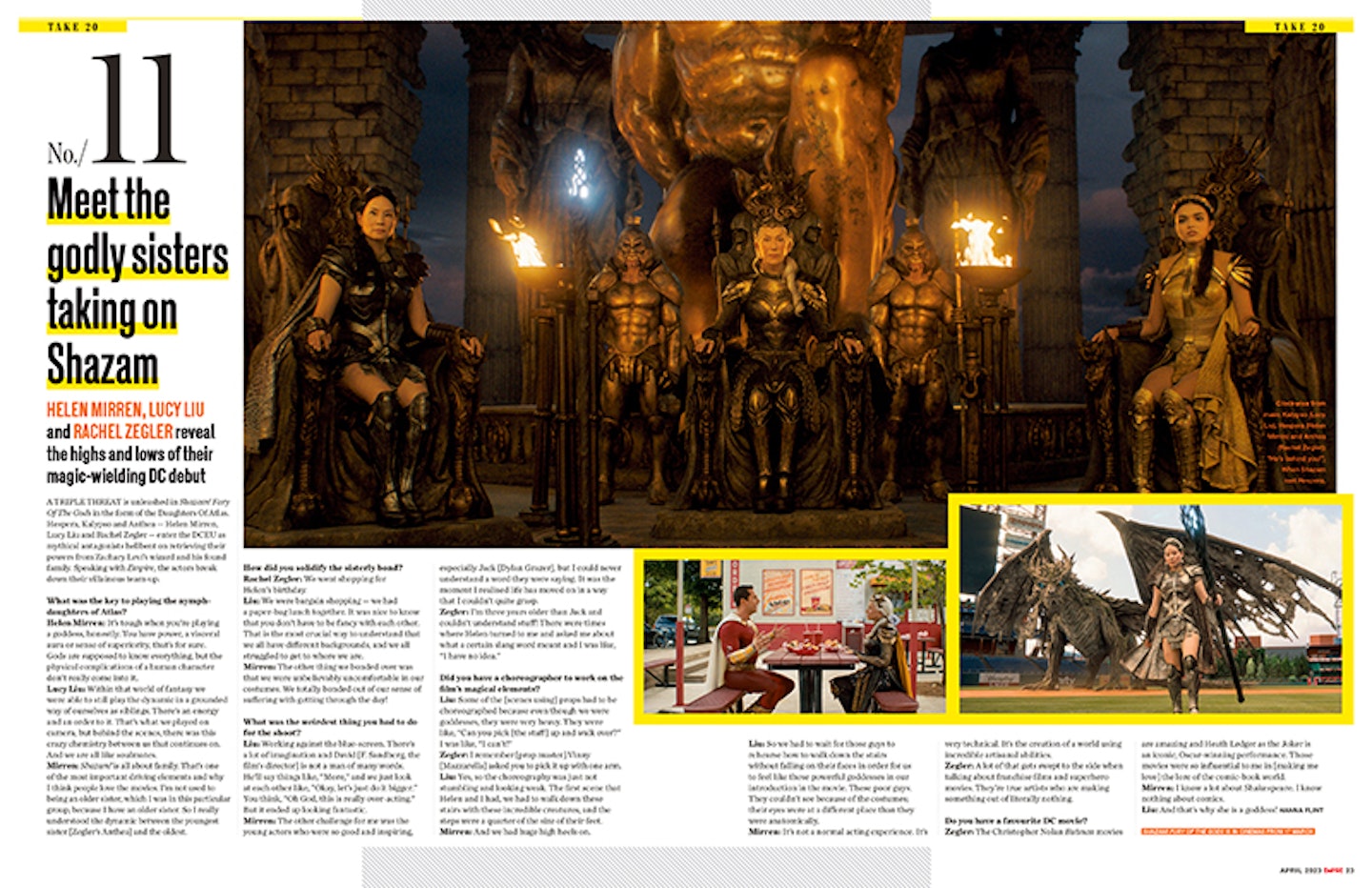 Read an extract from our exclusive Shazam! Fury Of The Gods news story from our April 2023 issue below, or read the full article here.
A triple threat is unleashed in Shazam! Fury Of The Gods in the form of the Daughters Of Atlas. Hespera, Kalypso and Anthea — Helen Mirren, Lucy Liu and Rachel Zegler — enter the DCEU as mythical antagonists hellbent on retrieving their powers from Zachary Levi's wizard and his found family. Speaking with Empire, the actors break down their villainous team-up.
What was the key to playing the nymph-daughters of Atlas?
Helen Mirren: It's tough when you're playing a goddess, honestly. You have power, a visceral aura or sense of superiority, that's for sure. Gods are supposed to know everything, but the physical complications of a human character don't really come into it.
Lucy Liu: Within that world of fantasy we were able to still play the dynamic in a grounded way of ourselves as siblings. There's an energy and an order to it. That's what we played on camera, but behind the scenes, there was this crazy chemistry between us that continues on. And we are all like soulmates.
Mirren: Shazam! is all about family. That's one of the most important driving elements and why I think people love the movies. I'm not used to being an older sister, which I was in this particular group, because I have an older sister. So I really understood the dynamic between the youngest sister [Zegler's Anthea] and the oldest.
To read this article in full, become an Empire member. You'll never miss an issue, be able to read every issue in full either on the website or in the app, PLUS you'll get access to member-only content and rewards.