We learned a little over a month ago that Daniel Radcliffe would be adding to his supremely eclectic post-Potter film career by playing accordion-playing parodically-minded comedy musician in a new biopic called Weird: The Al Yankovic Story. The cameras have been rolling for a few days and the first image of Radcliffe as Weird Al has arrived. Take a look....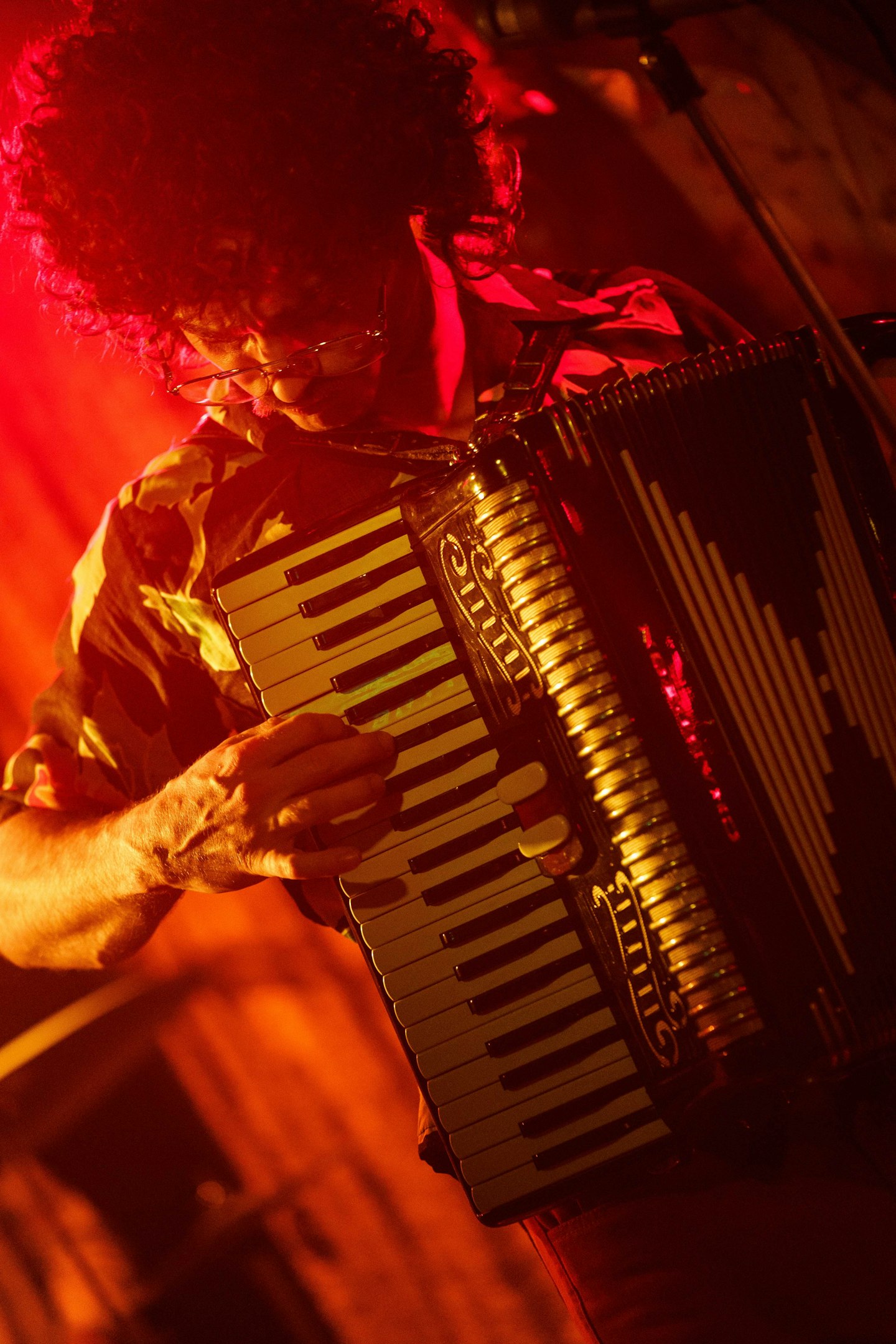 Well, the hair and the accordion are present and correct. And we can only assume we might get to see recreations of some of Al's most famous comedy videos. "Wearing the Hawaiian shirt is a huge responsibility that I don't take lightly," says Radcliffe in a statement. "And I'm honoured to finally share with the world the absolutely 100 percent unassailably true story of Weird Al's depraved and scandalous life."
With Funny Or Die, Silicon Valley and Brooklyn Nine-Nine directing veteran Eric Appel on scripting and shot-calling duties, Weird will be a Roku Original movie, available exclusively on The Roku Channel, and is produced by Funny Or Die. According to a press release, the film will chart Yankovic's rise to fame through his early parody tunes, as well as "his torrid celebrity love affairs and famously depraved lifestyle". Take that, sensible biopics!