Whether you've seen him in Triangle Of Sadness, Eliza Hittman's brilliant Beach Rats, or leaping into action in The King's Man, chances are you've seen an excellent performance from Harris Dickinson in recent years. The rising British actor has a knack for picking great projects (The Souvenir Part II! See How They Run!) and he has more enticing projects arriving this year. As well as upcoming series A Murder At The End Of The World, from the creators of The OA, he's starring in festival favourite film Scrapper – a sparky Brit drama with colourful visuals and lively performances.
From debut director Charlotte Regan, it stars Lola Campbell as witty, resourceful kid Georgie – who's lived a hard life, with an absentee father (that's Dickinson), and a mother who's recently passed away. At which point Dickinson's Jason comes back into the picture, as the pair try and navigate a new reality – and she teaches him a thing or two about pinching people's bikes. Watch the trailer exclusively here.
Looks lovely, right? Talk about scrappy charm. Here's the official synopsis: "The Sundance award-winning feature is the incredible debut feature from Charlotte Regan. It's said that it takes a village to raise a child but 12-year-old Georgie (Lola Campbell) has other ideas. Living alone since her beloved mum died, Georgie fills the flat they shared with her own special magic. But when her absent father Jason (Harris Dickinson) turns up out of the blue, she's forced to confront reality. A dreamy, witty and unmissable tale of family and fresh starts, Scrapper is a film that believes life's not so much about chasing rainbows but snatching fistfuls in both hands." And here's the poster: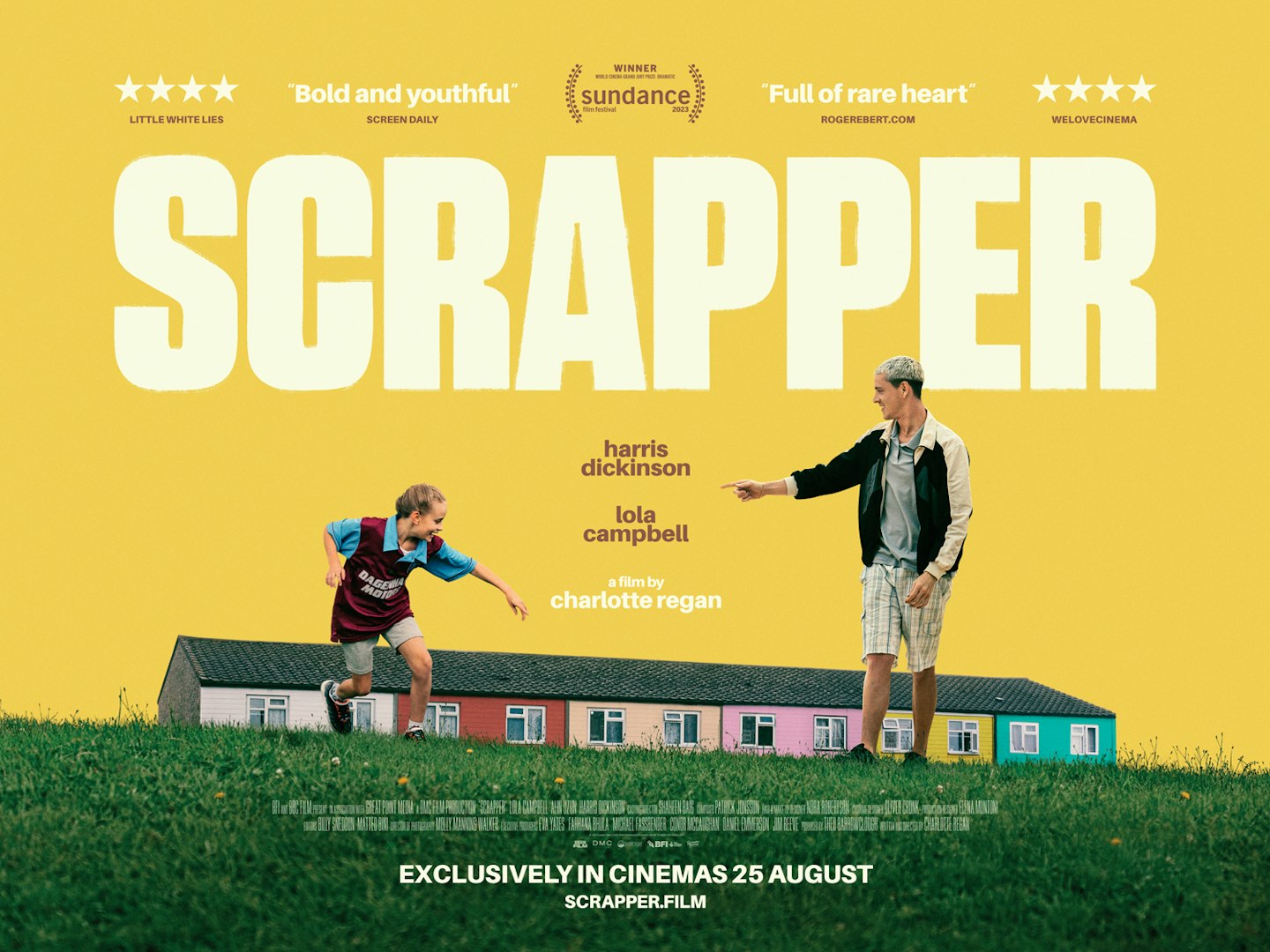 Scrapper will be released in the UK (and the US) on 25 August – but anyone attending the Sundance Film Festival: London can catch it early, on 6 July.