Sandra Bullock has seen big success with her most recent starring effort Bird Box, and is now reuniting with Netflix for another film – albeit one she may stay behind the camera and produce. She and The Lego Batman Movie director Chris McKay are developing Reborn for the streaming service.
It falls under the huge deal that Netflix signed with Mark Millar's Millarworld company, and will adapt Millar and Greg Capullo's title, originally published by Image Comics. The story follows 80-year-old Bonnie Black, who dies in a Manhattan hospital only to find herself reborn in the prime of life in the afterlife world of Adystria, a magical land of monsters and dragons where good and evil are waging an eternal war. There, she finds old friends and loved ones waiting, except the husband who died before her. Armed with a sword and partnered with her late father, she sets off through the battle-torn landscape on a quest to find out where he is.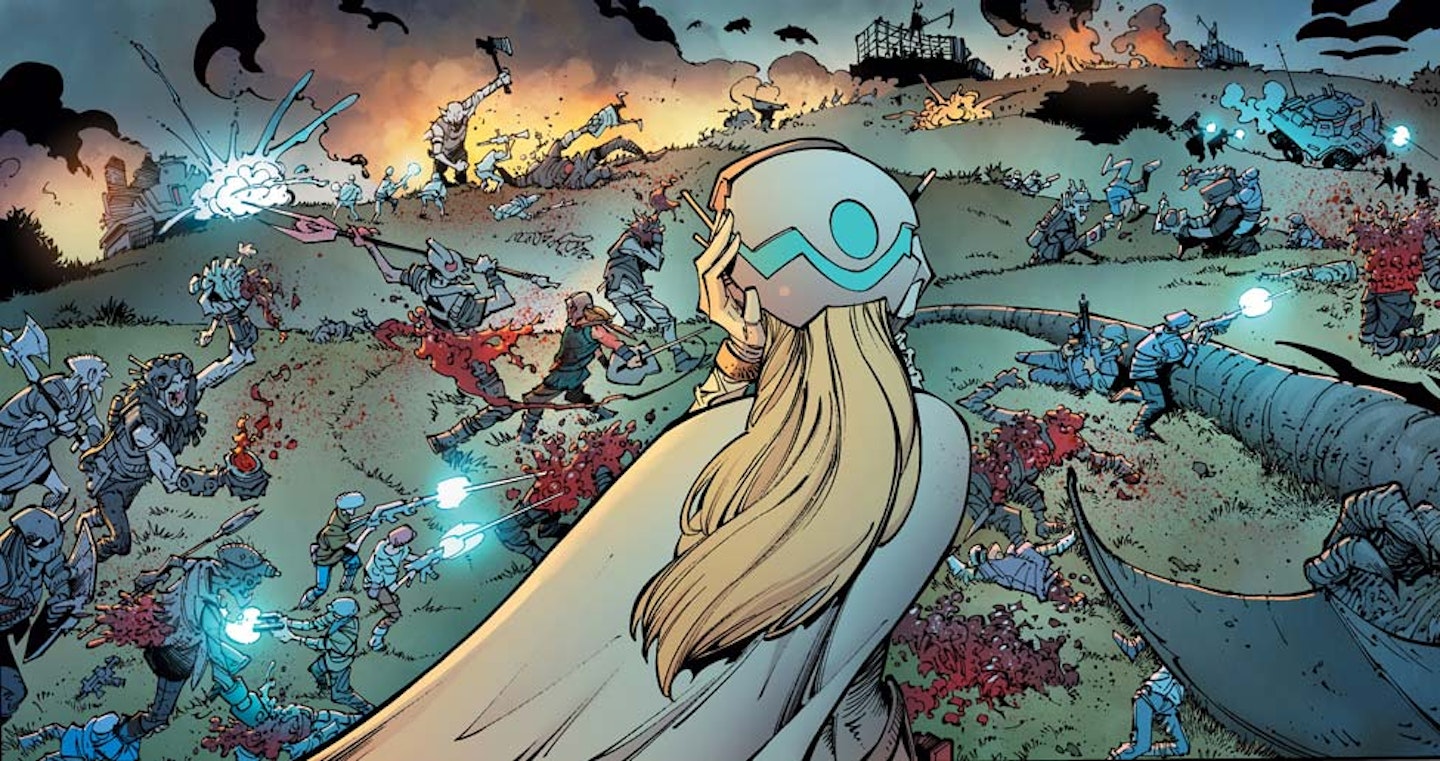 Deadline reports that Bullock may take a role in the film once it has developed further, but for now is producing alongside Vertigo Entertainment's Roy Lee and Miri Yoon. As for McKay, he's an executive producer on The Lego Movie 2 (out on 8 Feb) and is also developing DC Comics' Nightwing.
Keep up to date with all the latest movie news, click here to subscribe to Empire on Great Magazines and have the latest issue delivered to your door every month.