In a movie called Men, you expect to see more than one male character. In fact, you expect a bunch of them. And that's exactly what you get in Alex Garland's latest work – a folk-horror freakout that finds Jessie Buckley's widower Harper haunted by, well, men. The twist is, those men (excluding Harper's late husband, portrayed by Paapa Essiedu) are all played by Rory Kinnear, who dons various guises throughout the runtime.
"I play nine or ten different characters," he tells Empire, going on to explain the symbolic intent behind his many roles. "Some are actively threatening, some of them seem fairly benign, but all of them personify different aspects of the male tendency to belittle or spite or slight. And each one had to be as fully rounded as the next, even though some of them have a very limited amount of screen-time. The threat they represent, or their lack of self-awareness, had to come from a specific place within them."
For all that Kinnear's multiple casting is both a creepy premise and a compelling dramatic device, the actor – along with Garland – was keen to make sure it didn't overwhelm the rest of the film. "We were trying desperately to make sure it wasn't The Klumps," Kinnear says. "I didn't want to make it about me being all these characters, rather than about Jessie's character. So it's less about it being an acting showcase and more about trying to embed all these characters in a credible world. I wanted to make sure they seeped out of the scenery as much as the countryside itself."
If you're already wondering why Kinnear is appearing as multiple men in Men, don't expect a straight-up resolution from the film itself. "It does not answer that at all," says Garland. The filmmaker has his own ideas, but is playing them close to his chest. "I've got my own sense of it, but my own sense of it fucks with the experience of watching the film, and by providing an answer, I've ruined the function of the film. One way or another, it will deliver on the title." Get ready to discover the secrets of Men when it unfolds this summer.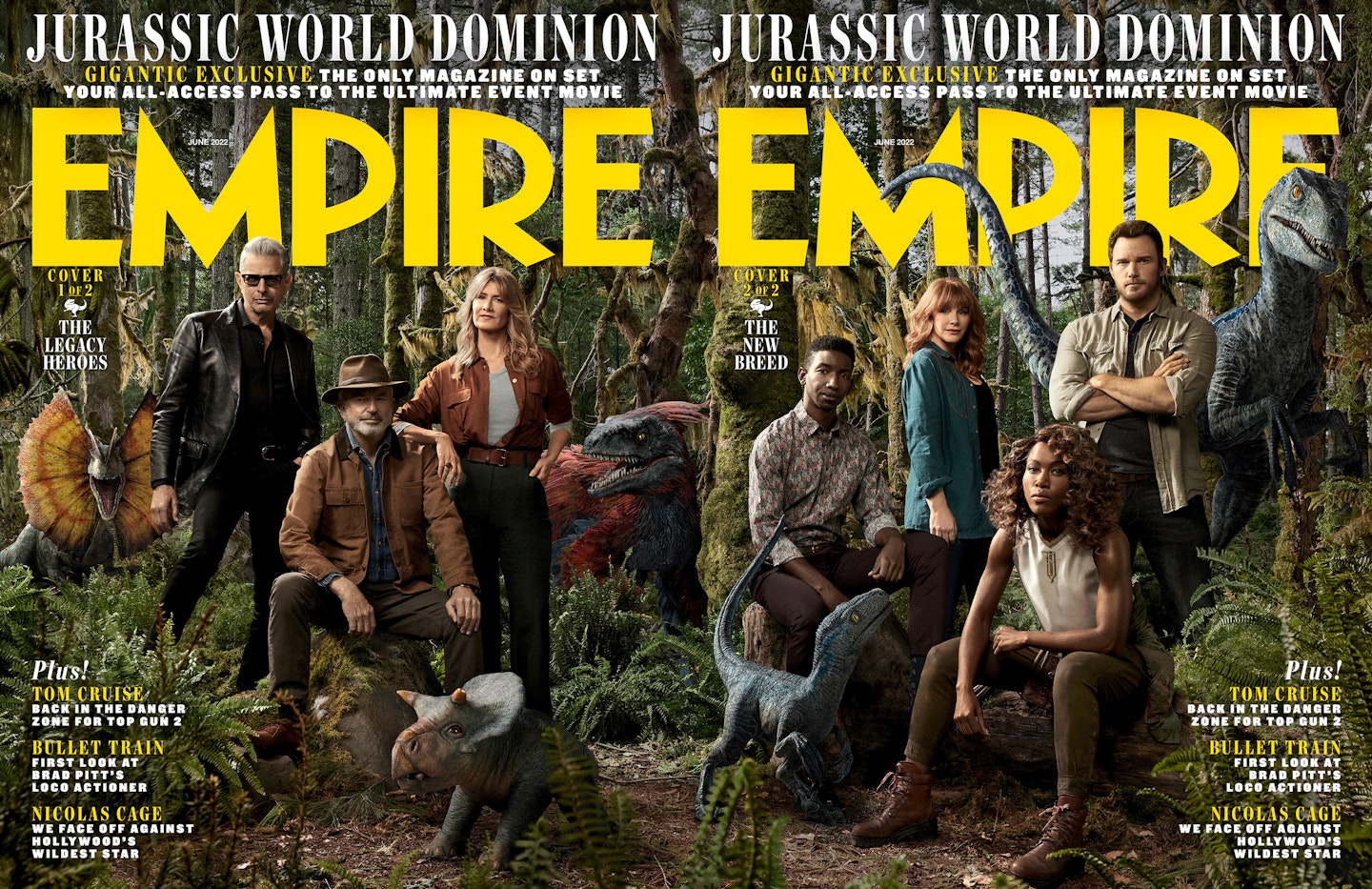 Read Empire's full Men feature – talking to Garland, Buckley and Kinnear about folk horror, gender dynamics and why it was the director's hardest film to make – in the Jurassic World Dominion issue, on sale now and available to order online here. Men comes to UK cinemas from 1 June.