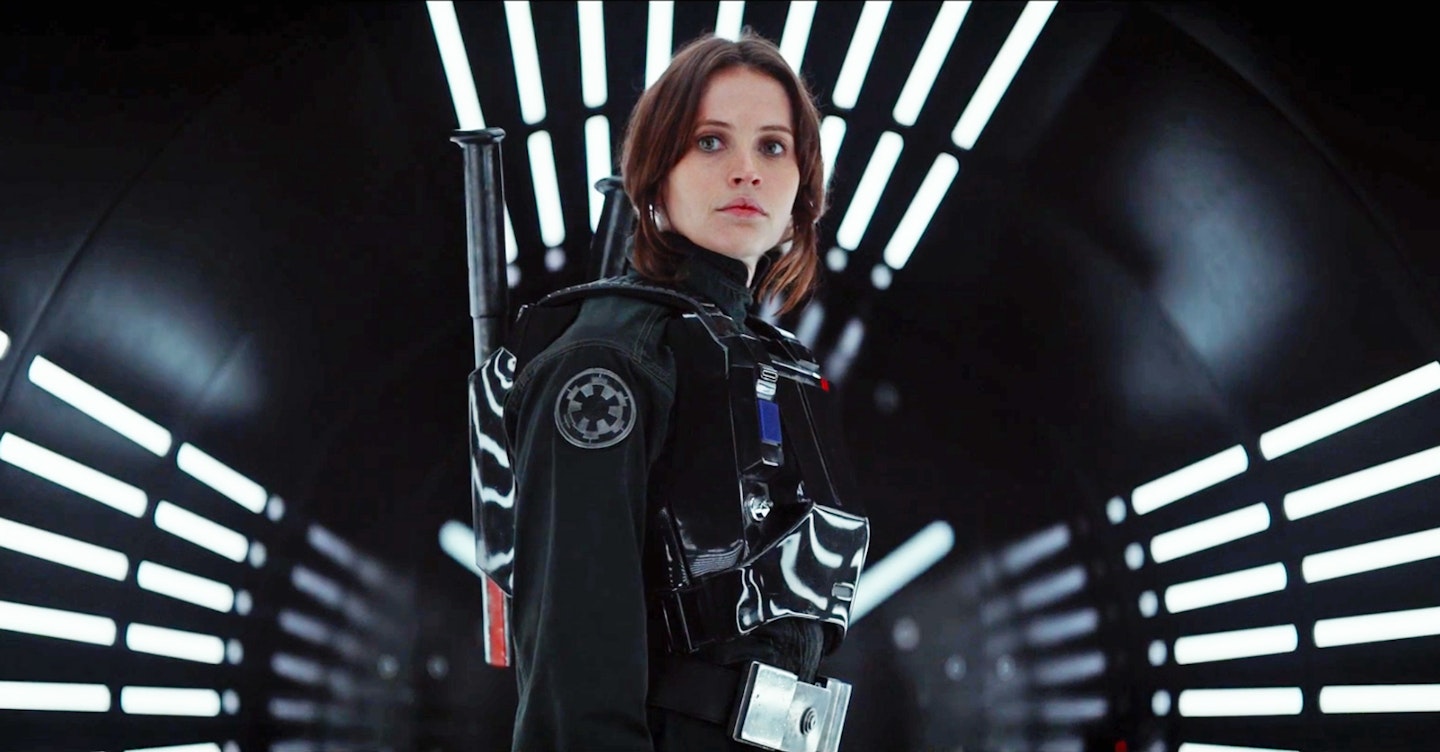 UPDATE: It might have seemed unlikely, but Hidden Figures did indeed come out on top when the final numbers were tallied, earning $22.8 million compared to Rogue One's $21.9 million.
Though its new rivals had real-life space efforts and vampires to throw at it, Rogue One: A Star Wars Story clung to the top of the US box office for a fourth straight weekend, earning $21.9 million across the three days, according to studio estimates.
The film, chronicling a mission to steal the plans for the first Death Star and learn about a critical flaw, has now taken in a healthy $477.2 million at the Stateside box office, and has rocketed past $914 million globally. Though it has seen a lower opening than The Force Awakens in China, the film seems destined to cross the billion dollar barrier before too long.
Second was Hidden Figures, which vaulted from a place lower down in the charts after a limited screen opening and arrived as the major challenger for the champion. With $21.8 million, there'a a chance, however slim, that Figures, about the unsung heroes of the US space race, could dethrone Rogue One when the final figures come in. Even if it doesn't, it's an impressive run so far, with $24.7 million so far in the US.
Animated warbling comedy Sing was displaced to third, earning $19.5 million. After three weeks, the movie has taken an impressive $213.3 million, which notches up another winner for Illumination. The week's sole actual new release, Underworld: Blood Wars didn't fare quite as well, landing fourth with $13.1 million.
Musical award-winner La La Land added screens and danced to $10 million in fifth this weekend, hitting $51.6 million in the States ahead of a wider international rollout next weekend. Passengers still isn't firing on all thrusters, with the space-bourne drama sinking from third to sixth with $8.8 million. It doesn't seem likely to deliver a lot of profit given its worldwide total now stands at $137 million and it cost more than $110 million to make.
Comedy Why Him? fell to seventh and made $6.5 million, while Moana slipped a few places itself, sailing down to eighth on $6.4 million. Still, given its $225 million total from the US alone, Disney won't be concerned. Fences dropped to ninth with $4.7 million, while Assassin's Creed continued to underperform, falling to 10th and $3.8 million.