Special things tend to happen when Ridley Scott and Joaquin Phoenix team up for a historical epic. The last time they did so was Gladiator – and since then, Scott has gone on to helm several more sword-swinging tales, including last year's The Last Duel. Now, he's reteaming with Phoenix for Napoleon (formerly known as Kitbag), a war epic about Napoleon Bonaparte with Phoenix in the leading role. While making a movie of that size is always a huge undertaking, Scott tells Empire that it was "one of my most challenging but also one of my best experiences, with any actor". For our 50 Greatest Actors issue, the filmmaker paid tribute to the talents of his leading man – and teased the lengths they went to on Napoleon to get the whole thing right.
"Joaquin is about as far from conventional as you can get. Not deliberately, but out of intuition. That's what makes him tick. If something bothers him, he'll let you know," says Scott. "He made [Napoleon] special by constantly questioning." That inquisitive nature led to significant changes on the movie. "With Joaquin, we can rewrite the goddamn film because he's uncomfortable. And that kind of happened with Napoleon," he says. "We unpicked the film to help him focus on who Bonaparte was. I had to respect that, because what was being said was incredibly constructive. It made it all grow bigger and better."
Ultimately, it sounds like a constructive retooling of a character drama told on the biggest scale possible – with Scott hailing an actor voted for by Empire readers as one of the all-time greats. "With Napoleon, I think we dug in and found the character, or as close to what he may have been. Joaquin is probably the most special, thoughtful actor I've ever worked with," says Scott. Prepare for a cinematic revolution.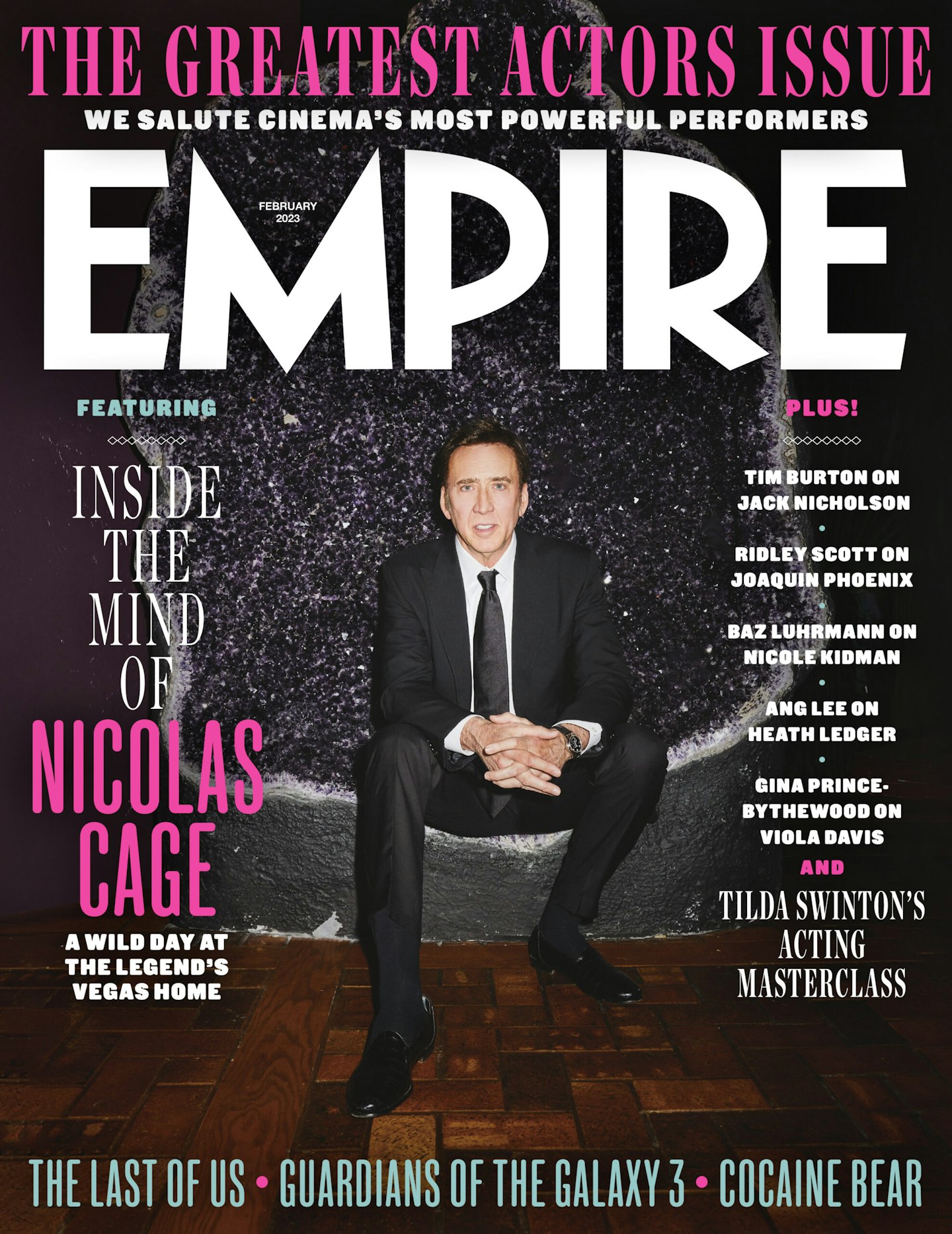 Read Ridley Scott's full tribute to Joaquin Phoenix – as well as more director tributes, our cover story entering Nicolas Cage's Las Vegas home, an acting masterclass from Tilda Swinton and much, much more – in Empire's 50 Greatest Actors issue. On sale Thursday 22 December, and available to order online here. Napoleon is due for release via Apple TV+ in 2023.