It's just over a month until Ready Player One hits the big screen, and it's exciting for multiple reasons — it's Steven Spielberg's long-awaited return to all-out blockbuster territory, it steps into a new frontier of virtual reality-infused filmmaking, and it's set to be perhaps the most densely packed meta pop culture adventure ever.
While much of the film takes place in the Oasis, a virtual reality world where bored and disenfranchised gamers spend most of their time, it also presents a physical world in its futuristic version of Ohio in 2045 — and Empire has some exclusive pictures of just that. First up is a shot of Spielberg on set directing Ben Mendelsohn as Nolan Sorrento, the vicious, power-grabbing corporate villain who wants to take control of the Oasis.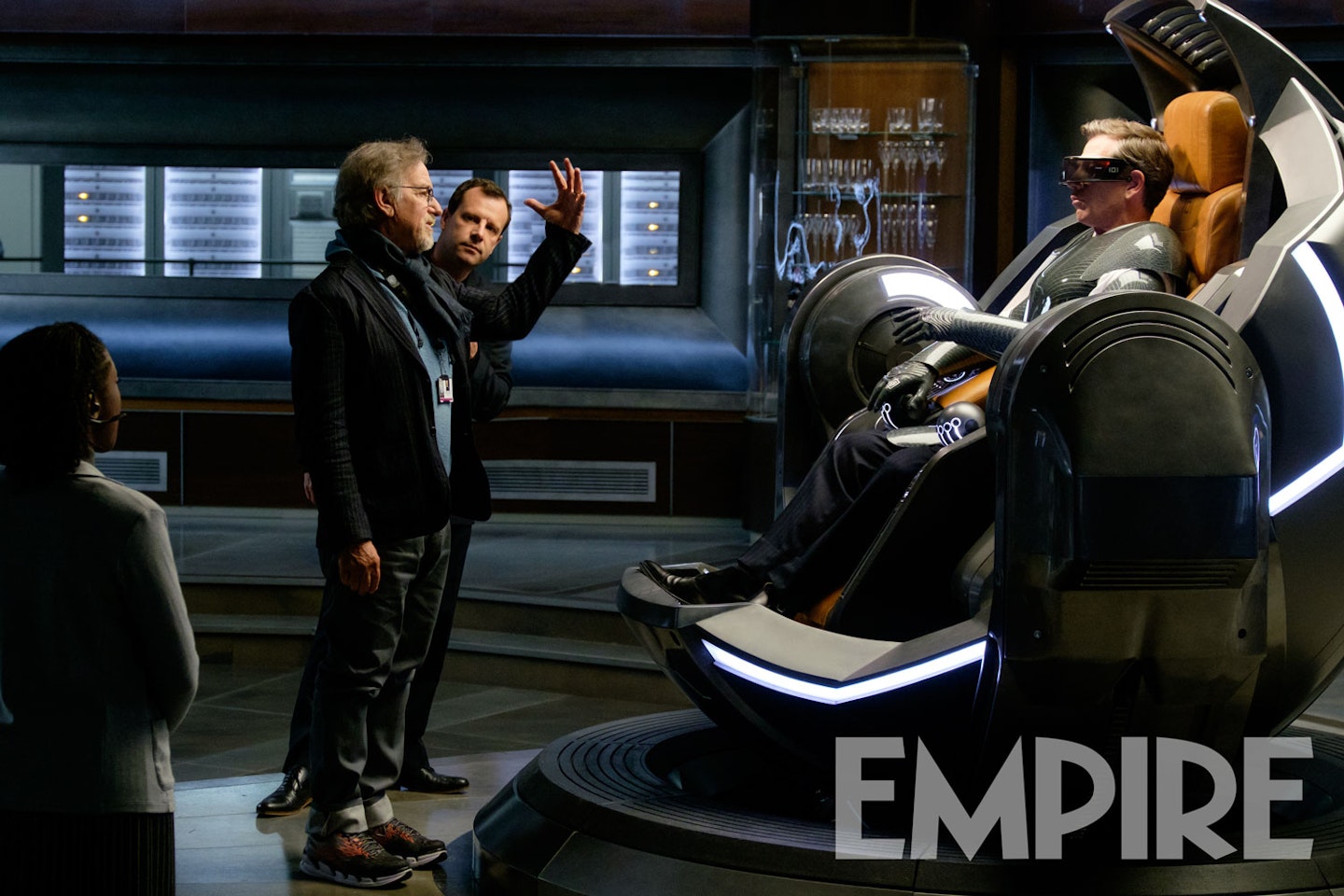 Next up is a look at the creators of the Oasis in a scene likely to be a flashback — Mark Rylance, Spielberg's latest muse, dons a shaggy wig to play the Steve Jobs-meets-Willy Wonka uber-geek James Halliday, while Simon Pegg plays his former business partner Ogden Morrow.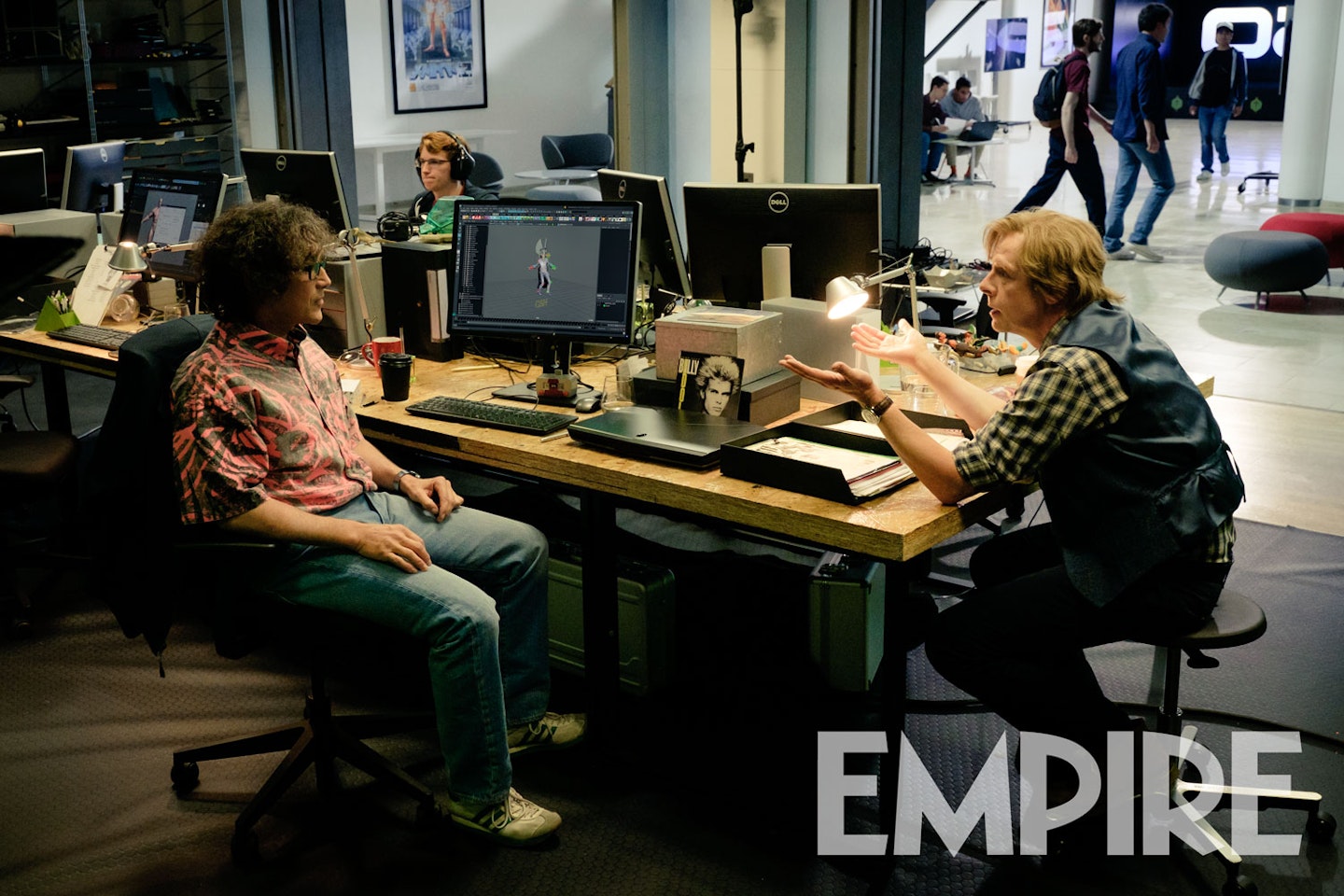 Read more about Ready Player One's geek odyssey in the new Empire, a Spielberg Takeover issue with editorial input from the man himself, which hits shelves on Thursday 22 February.
Keep up to date with all the latest movie news, click here to subscribe to Empire and have the latest issue delivered to your door every month.