There's a headline we never thought we'd type. If there's anyone that you'd think would be an expert in introducing his kids to the very best that cinema has to offer, it would be Quentin Tarantino. Writer, director, auteur, cinephile – his singular filmmaking style and incredibly comprehensive movie knowledge surely make him one of the best people in the business to glean great taste from. So, you might be surprised to learn just what he and young son Leo spend their time watching…
In the new Avatar: The Way Of Water issue of Empire, we speak to Tarantino and friend-slash-collaborator Roger Avary about their new joint venture, The Video Archives Podcast, delving into their history, the inspiration they've drawn from VHS tapes over the years – and how they're tackling inducing their kids into the world of cinema. "[My son is] pretty young, so he's only really seen one movie," Tarantino says. "I thought I was hitting a Minions cartoon, and I realise it's Despicable Me Part 2. And he seemed to be interested in the opening credits, so I go, 'Okay, I guess we're watching Despicable Me Part 2. He gets up and he walks behind the couch, but he's still watching the TV. We watched it for 20 minutes, until it was time for him to go to the park, and then the next day we watched another 15 minutes of it. And so, in the course of a week, in small bites, the first movie Leo ever watched was Despicable Me Part 2." Could Leo be a #GentleMinion in the making?
It seems as though Leo is developing a love for a broad range of screen delights already, including a certain pink porcine preschooler – as Tarantino recalls, he found Despicable Me 2 "a more consuming experience than, say, Peppa Pig." Yes, you read that right: Oscar nominated, era-defining director Quentin Tarantino watches Peppa Pig. "I actually do like Peppa Pig; I watch it a lot. I'll say it – Peppa Pig is the greatest British import of this decade." We'd be inclined to nominate Paddington for that top spot, but who are we to argue with Quentin Tarantino?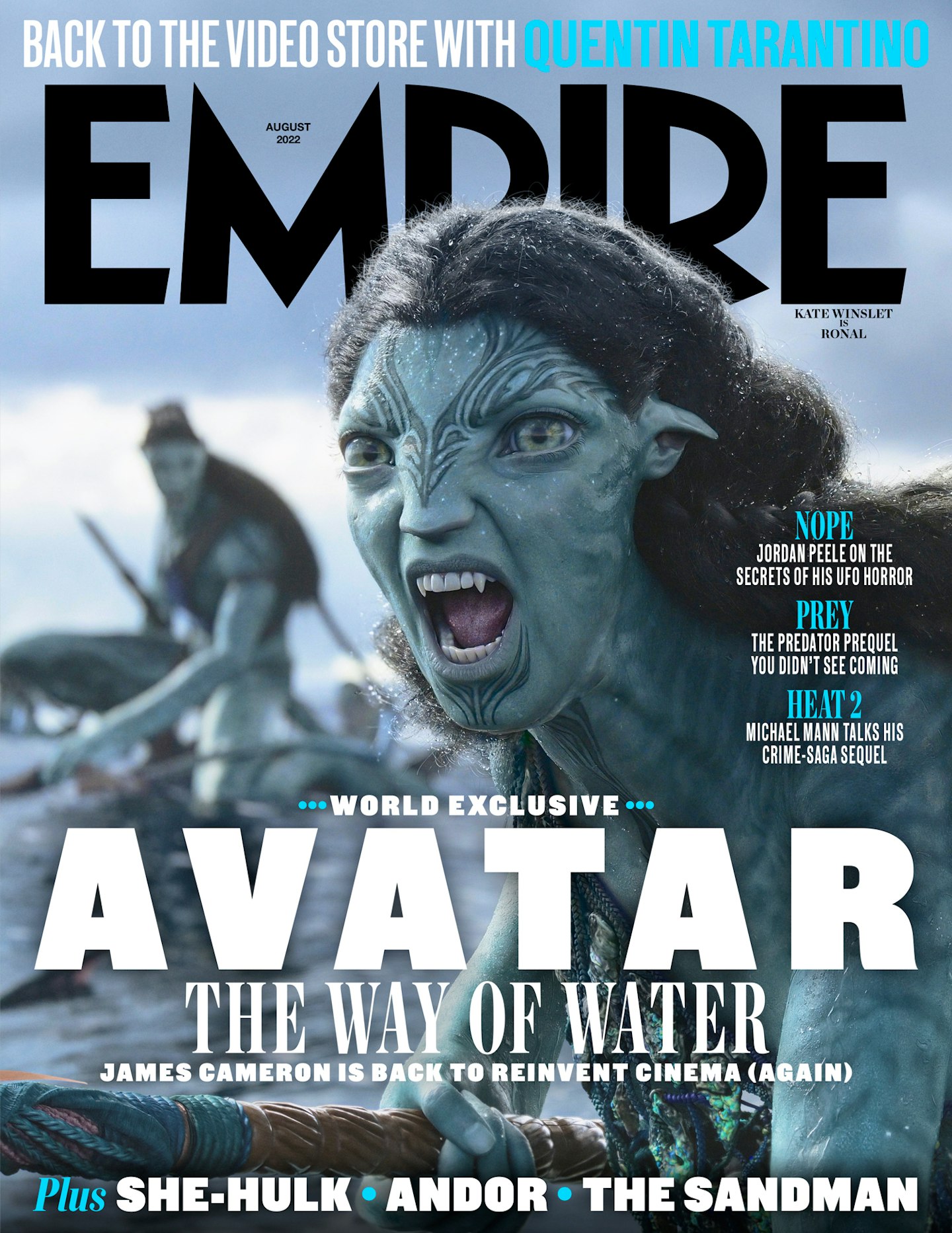 Read Empire's full interview with Quentin Tarantino and Roger Avary in the Avatar: The Way Of Water issue, on sale Thursday 7 July and available to order online here. The Video Archives Podcast starts from 19 July on Stitcher, the SXM app, and all major podcast listening platforms.