Quentin Tarantino has often said that he'll start being an author once he's stopped being a filmmaker. But there seems to be an increasing overlap between the end of the one phase and the beginning of the other. Following his novelisation of Once Upon A Time In Hollywood last year, his next project is now officially another book. Non-fiction this time, it's called Cinema Speculation , and concerns itself with the films of the 1970s that indelibly influenced his subsequent career.
The official synopsis from his publisher HarperCollins reads thusly:
"In addition to being among the most celebrated of contemporary filmmakers, Quentin Tarantino is possibly the most joyously infectious movie lover alive. For years he has touted in interviews his eventual turn to writing books about films. Now, with 'Cinema Speculation,' the time has come, and the results are everything his passionate fans — and all movie lovers — could have hoped for. Organized around key American films from the 1970s, all of which he first saw as a young moviegoer at the time, this book is as intellectually rigorous and insightful as it is rollicking and entertaining. At once film criticism, film theory, a feat of reporting, and wonderful personal history, it is all written in the singular voice recognizable immediately as QT's and with the rare perspective about cinema possible only from one of the greatest practitioners of the artform ever."
The cover - although this may not be the finalised art - shows Steve McQueen and Sam Peckinpah on the set of 1972's gnarly action crime thriller The Getaway.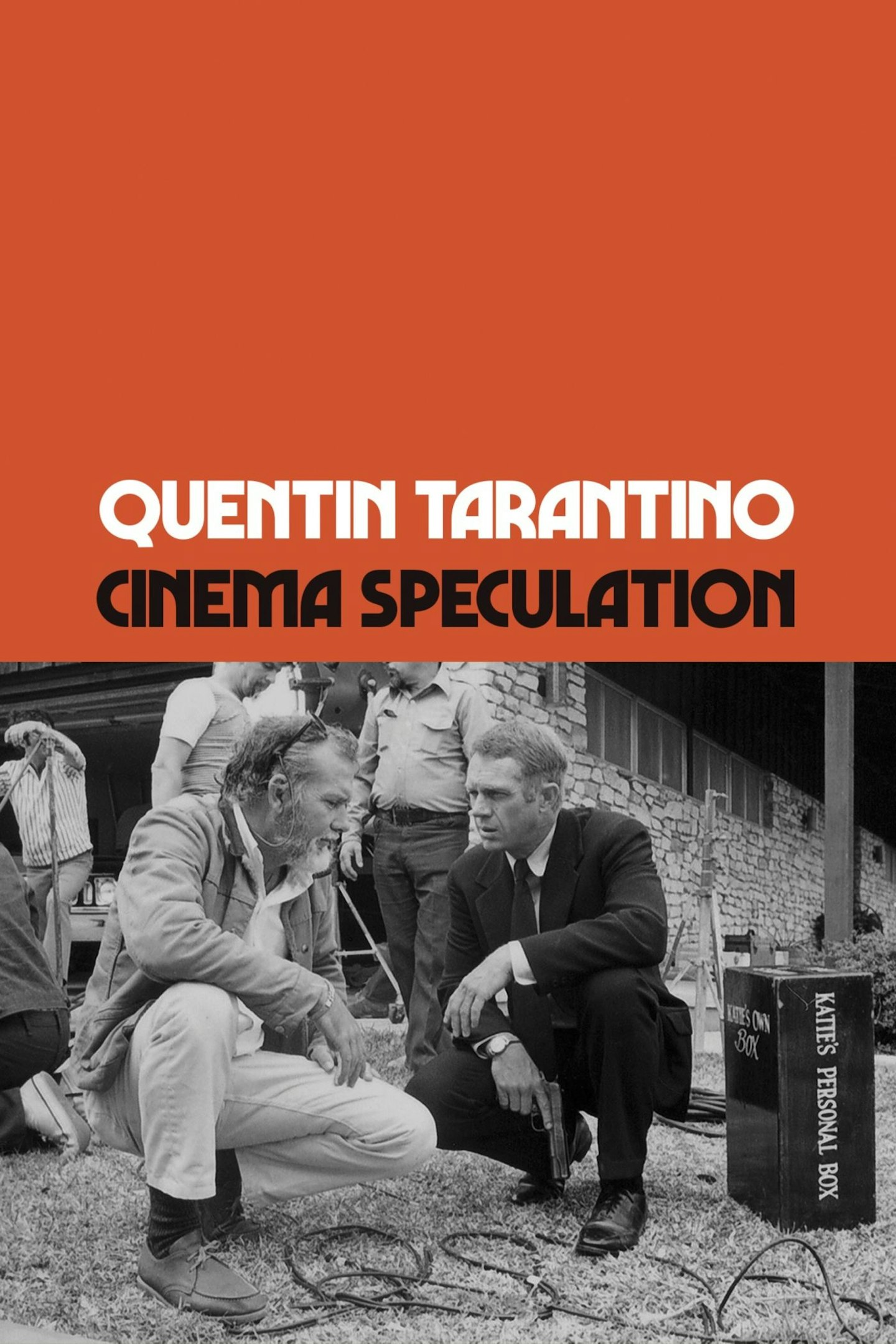 Cinema Speculation is the second half of the two-book deal Tarantino hatched with HarperCollins in 2020, so with that done and dusted, maybe he'll turn his attention back to his own movie-making and his tenth (and possibly final) film. In the meantime, Cinema Speculation will be published on October 25 this year.