According to Oscar Isaac, Poe Dameron is "the best frickin' pilot in the galaxy" – when his wrists aren't in chains, that is. But what goes up, must eventually come down, even if it is unfortunately in what looks like a First Order base in this new exclusive Force Awakens image.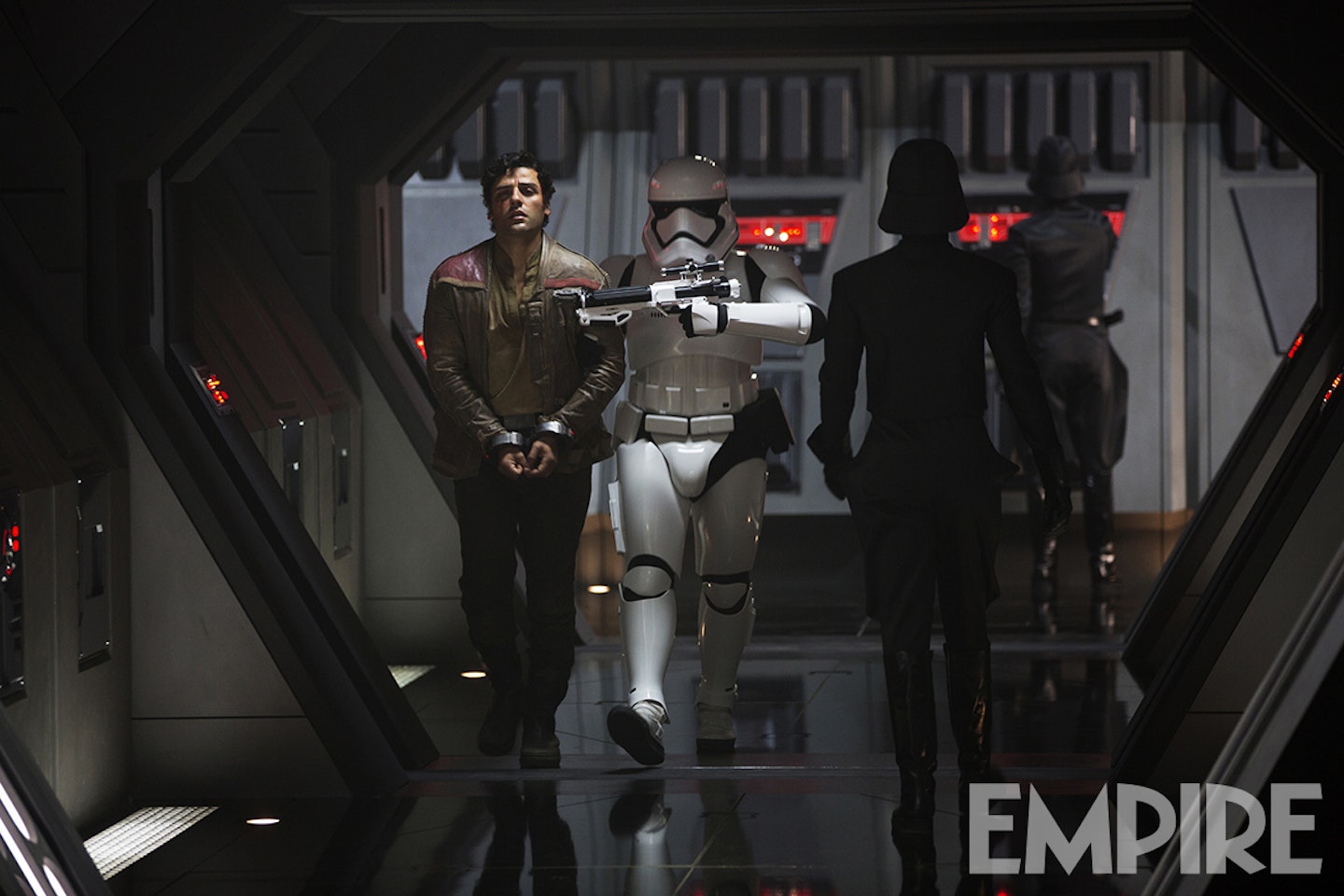 A hotshot Resistance X-wing pilot, Dameron is sent on a special mission by "a certain princess", crossing paths with John Boyega's Finn before their "fates are forever intertwined". If said princess is Leia (now "referred to as General", according to J.J. Abrams), then Ms. Organa's orders certainly look set to put the wheels in motion.
For more exclusives from Episode VII, be sure to buy a copy of our special Force Awakens issue on November 26 before the film hits UK cinemas on December 17 (18 in the US).