How annoying would it be to wake up 90 years too early into a long-distance terraforming mission? Well, if you had Jennifer Lawrence and Chris Pratt for company, it might be a little easier to bear, though it's still a tough spot to be in. See the latest poster for the new sci-fi drama Passengers that features exactly this situation below.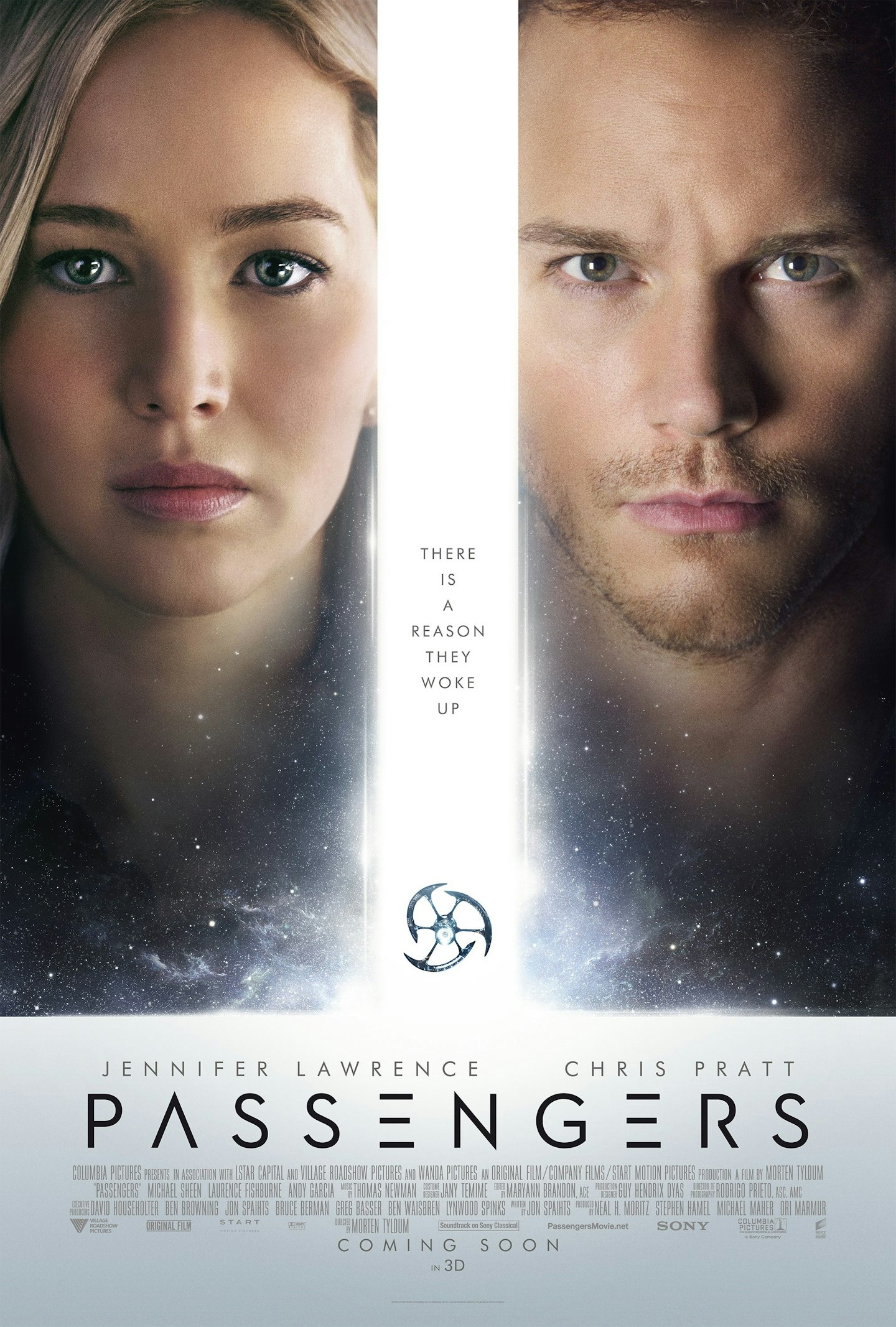 Directed by Morten Tyldum, Passengers is set in the future on a gigantic interstellar ship ferrying 5,000 colonists bound for Homestead II, a journey that will take 120 years. When Pratt's engineer James and Lawrence's writer Aurora are unexpectedly awakened, alone in a godless universe (and out of Shake 'n' Vac), they slowly fall in love.
But they soon learn that the ship is malfunctioning (especially robo-barman Arthur, played by Michael Sheen), and that there might be a darker secret lurking within their mission...
A passion project script by Jon Spaihts that lingered long in development cryochambers itself, Passengers will be out in the UK on 21 December.