While his most recent film, the Princess Diana drama Spencer had some political themes and subtle digs at power, director Pablo Larraín is headed back into full-on satire mode — and targeting Chilean dictator Augusto Pinochet again — for his latest, El Conde. See the first trailer below…
Translating to The Count, the film is a dark comedy/horror that imagines a parallel universe inspired by the recent history of Chile. The film portrays Pinochet, a symbol of world fascism, as a vampire who lives hidden in a ruined mansion in the cold southern tip of the continent.
Feeding his appetite for evil to sustain his existence. After two hundred and fifty years of life, Pinochet has decided to stop drinking blood and abandon the privilege of eternal life. He can no longer bear that the world remembers him as a thief.
Despite the disappointing and opportunistic nature of his family, he finds new inspiration to continue living a life of vital and counterrevolutionary passion through an unexpected relationship.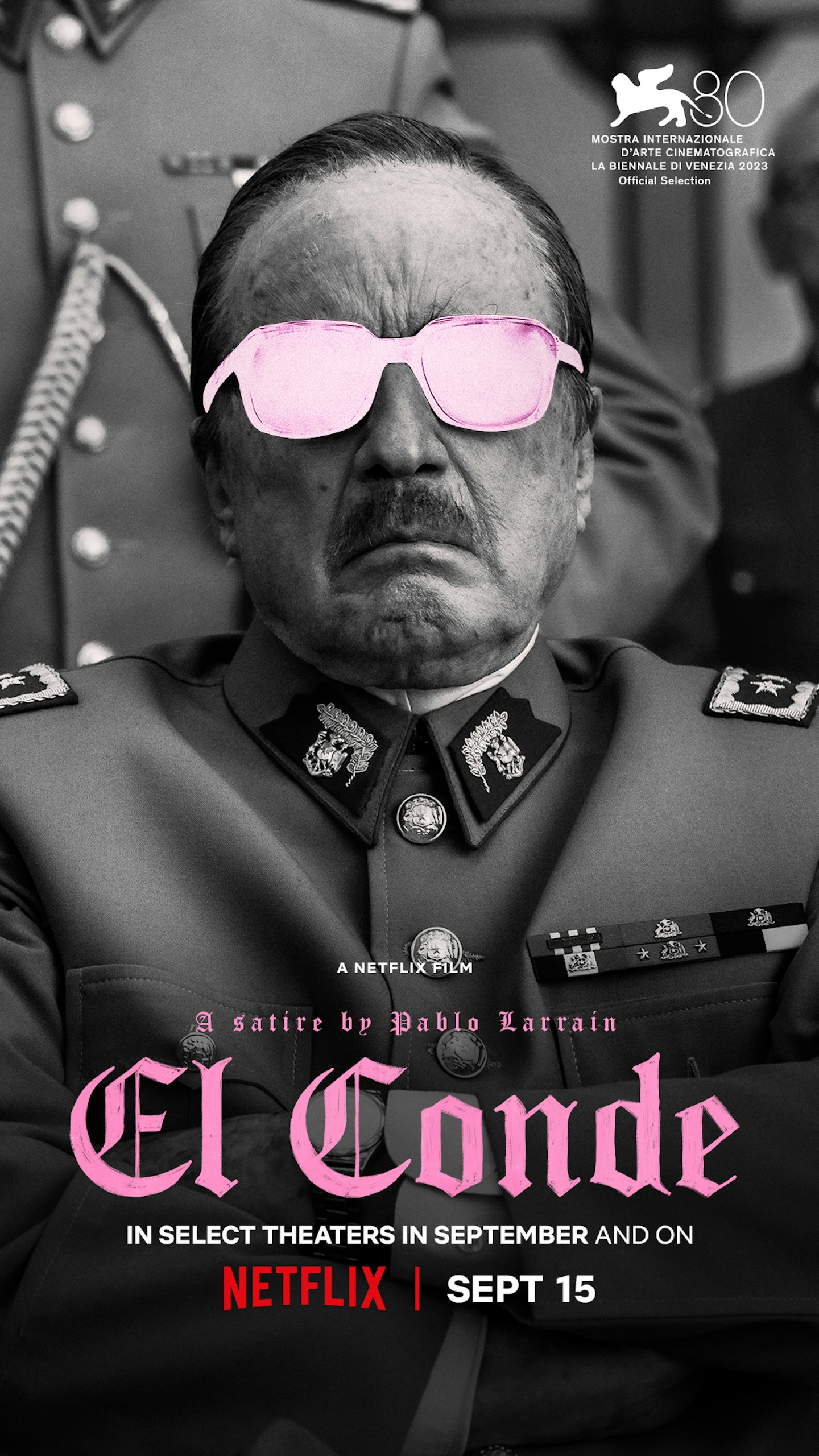 Larraín wrote this one with Guillermo Calderón, and El Conde will be in select UK cinemas on 8 September ahead of its global release on Netflix on 15 September.