When the first teaser trailer for Chip 'N Dale: Rescue Rangers arrived back in February, it's fair to say we were intrigued. A meta take on the classic Disney cartoon series about heroic chipmunks solving crimes? Could it work? That teaser certainly promised fun, and an even more meta trailer keeps that thought alive.
The new movie finds Chip (John Mulaney) and Dale (Andy Samberg) living amongst cartoons and humans in modern-day Los Angeles, but their lives are quite different now. It has been decades since their successful television series was canceled, and Chip has succumbed to a life of suburban domesticity as an insurance salesman. Dale, meanwhile, has had CGI surgery and works the nostalgia convention circuit, desperate to relive his glory days.
When a former cast-mate mysteriously disappears, Chip and Dale must repair their broken friendship and take on their Rescue Rangers detective personas once again to save their friend's life.
This is — as the presence of Samberg and director Akiva Schaffer might suggest – is a Lonely Island joint, though with a script from Dan Gregor and Doug Mand of Crazy Ex-Girlfriend.
Boasting a cast that also includes KiKi Layne, Will Arnett, Eric Bana, Flula Borg, Dennis Haysbert, Keegan-Michael Key, Tim Robinson, J.K. Simmons and Chris Parnell (plus Seth Rogen as a weird CG dwarf and reprising his Pumbaa character from 2019's The Lion King), Chip 'N Dale is hitting that sweet spot between nostalgia and Who Framed Roger Rabbit –levels of reference. Roger, by the way is among the many cameos here.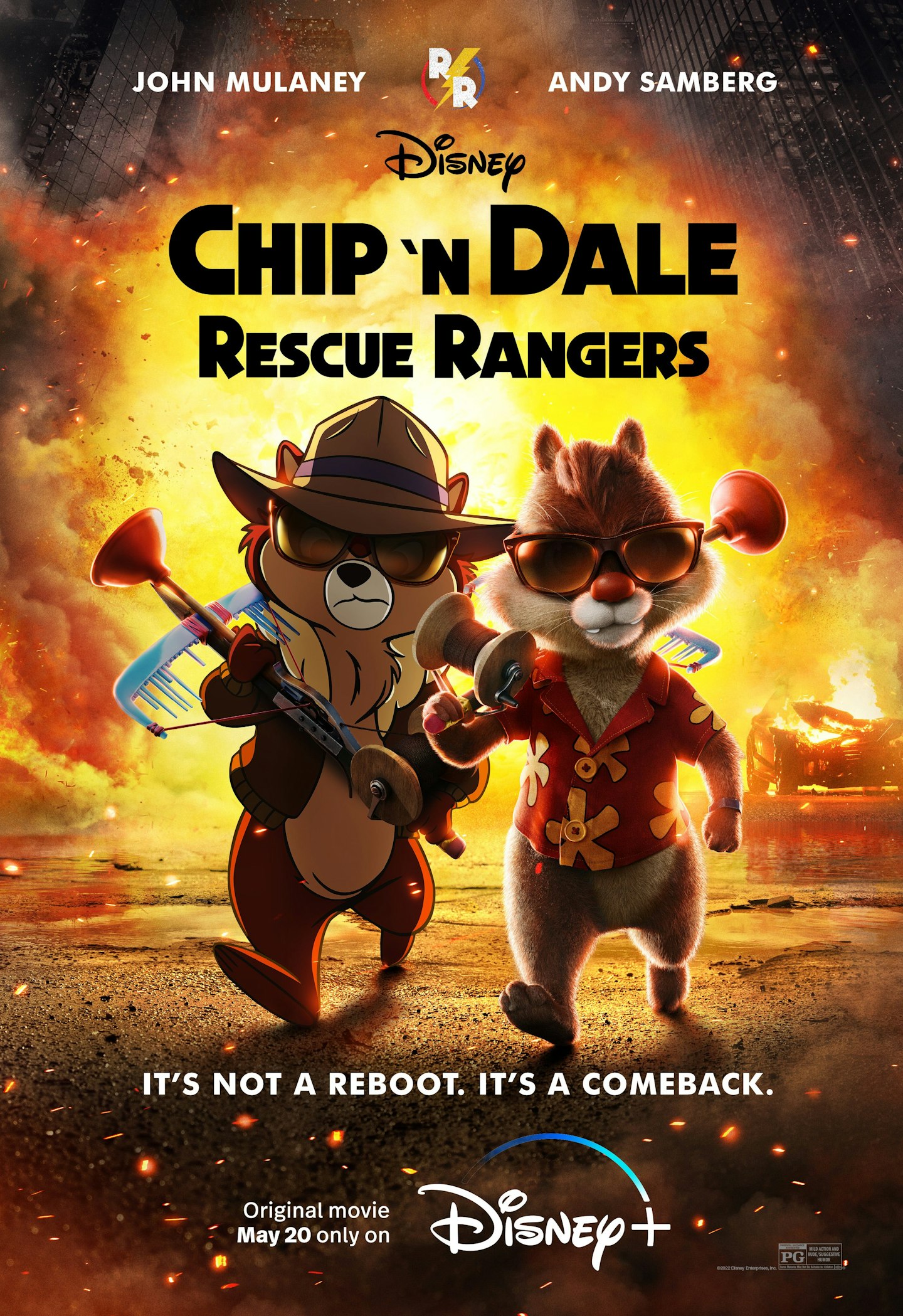 Chip 'N Dale: Rescue Rangers squeaks on to Disney+ on 20 May.