It's taken about as long as a bottle of vintage bubbles to come to fruition but Absolutely Fabulous: The Movie is finally round the corner. The Eddy and Patsy show – the summer's most dissolute team-up this side of Suicide Squad – gets back on the road in July. Judging by this exclusive new still, debuting in the new issue of Empire, the road leads straight to the nearest blackjack table. In heavy disguise. Well, heavy-ish.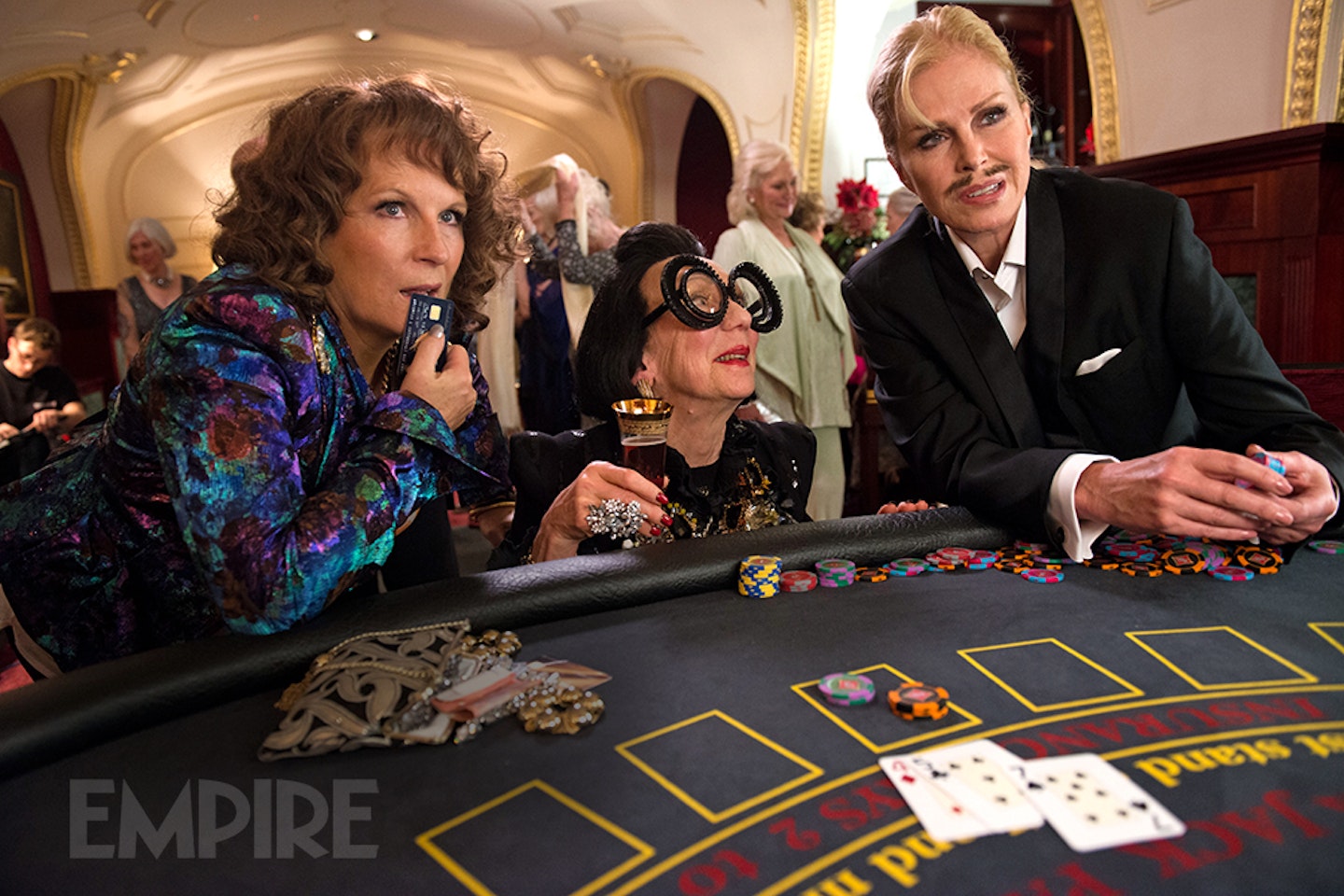 "A lot of people were making films out of TV shows," explains Jennifer Saunders of the film's genesis. "So it seemed possible. And it was actually interesting, because I'd never written a plot before. In a film, something has to happen over 90 minutes. You have to build a plot and all that other stuff. It's very difficult!"
Mandie Fletcher (Blackadder, Absolutely Fabulous) is calling the shots on this one, working from Saunders' script, with her Edina and Joanna Lumley's Patsy joined, as you might expect by Julia Sawalha's Saffy, Jane Horrocks as Bubble and June Whitfield as Mother.
The plot sees the PR duo try to claw their way back onto London's cutthroat fashion scene, but after a significant blunder that may or may not involve killing Kate Moss, they're forced to take shelter on the French Riviera and start over. Expect plenty of celebrity cameos – Jon Hamm! Graham Norton! Gwendoline Christie! – and very few lessons learnt when it hits our screens on July 1.
There's plenty else to savour in the new Empire, including world exclusive coverage of Independence Day: Resurgence, Nicolas Winding Refn's The Neon Demon and Steven Spielberg's The BFG. Pick up a bargain-some subscription from the subs site.