For decades now, Michael J. Fox has been a beloved screen presence – and his most iconic role remains Marty McFly in the Back To The Future trilogy. The legendary part arrived early in his career, and propelled him to blockbuster status – a proper star-making turn, with a character who became a generation-defining hero. But at the time of its shooting, that wasn't so clear for Fox, who was famously parachuted in at the 11th hour after actor Eric Stoltz was let go from the role. That, and shooting simultaneously with sitcom Family Ties, left him exhausted and afraid that he'd be terrible.
Famously, he was anything but. Except, having only seen the finished film twice, it took a long time for Fox to realise that, he tells Empire in a major new interview. "I saw it back when it came out, at the Cinerama Dome, which was insanity, then I hadn't seen it in its entirety until a couple of years ago," he says. "It was Christmas. We were decorating the tree… I went to go get something from the kitchen and I was gone quite a while. Tracy came and found me and I was watching TV. I said, 'Look, Back To The Future's on TV! You know what, I'm really good in this!' She said, 'Yeah, we know.' 'Well, why didn't you tell me?!'" It's a far cry from his fears at the time of making the film. "I thought this would all soon be over," he says. "I thought they'd see what I'd done, I'd go back to the back of the pack and start again." When it came out, he was in London – and soon got wind that Back To The Future was a massive hit. "My agent said, 'You don't understand. This is the biggest thing in the world.' My first instinct was, 'I have to get back to America! There are girls to meet!'"
While Back To The Future was a major hit, there are other films in Fox's catalogue that remain underseen. "Casualties Of War, I felt that movie was really misunderstood," he says of Brian De Palma's Vietnam war movie. "It never got a fair shake." Meanwhile, the success of some he remains baffled by. "There is a cult of Teen Wolf out there. That needs to be checked," he jokes. "It needs to be monitored." Maybe he's due a Teen Wolf re-watch too.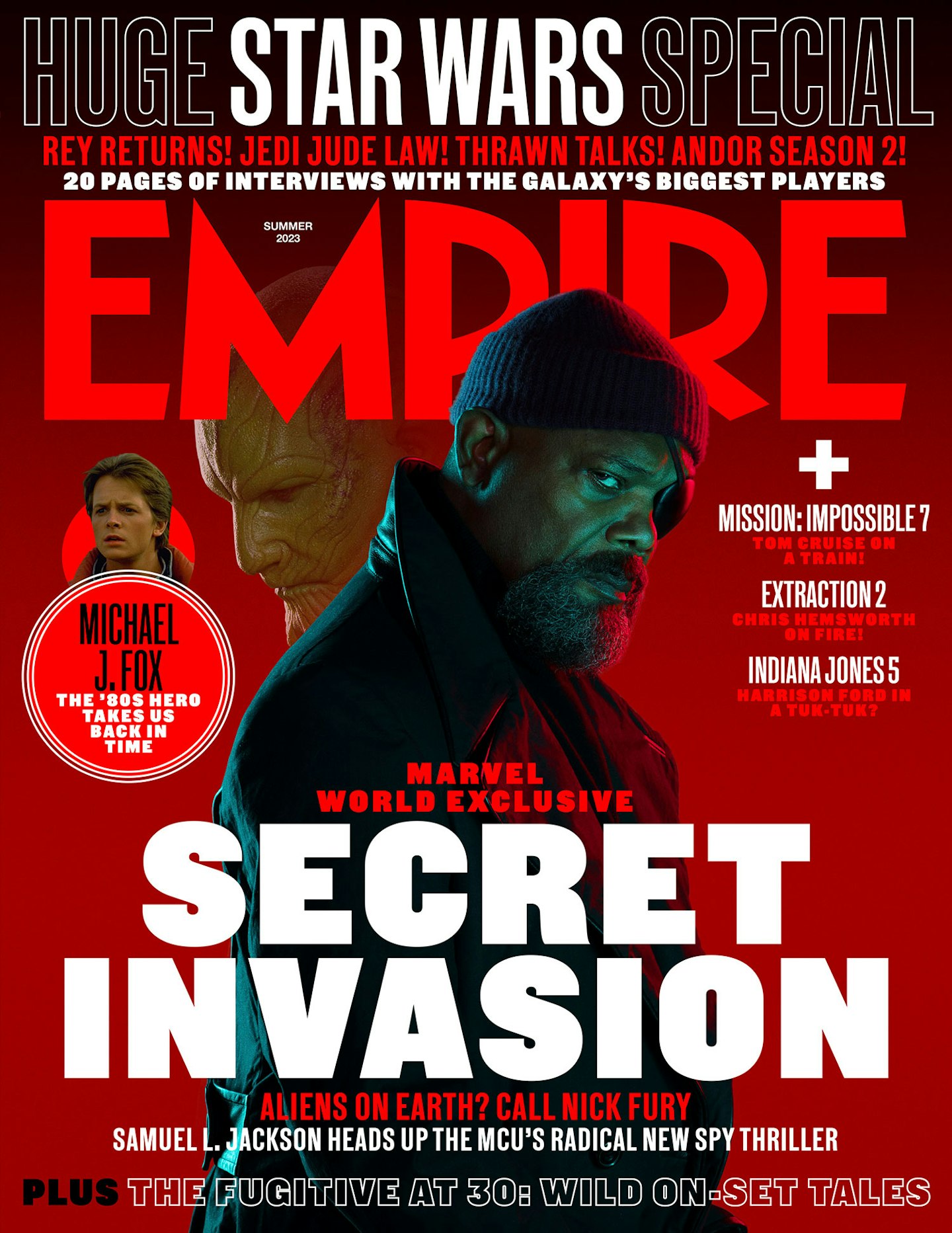 Read Empire's full career-spanning Michael J. Fox interview – talking upcoming documentary Still: A Michael J. Fox Movie, his Parkinson's diagnosis, and his greatest screen roles – in the Secret Invasion issue, on sale Thursday 11 May. Become an Empire member now to access the issue in full on launch day, or pre-order a print copy online here. Still comes to select cinemas and Apple TV+ from 12 May.