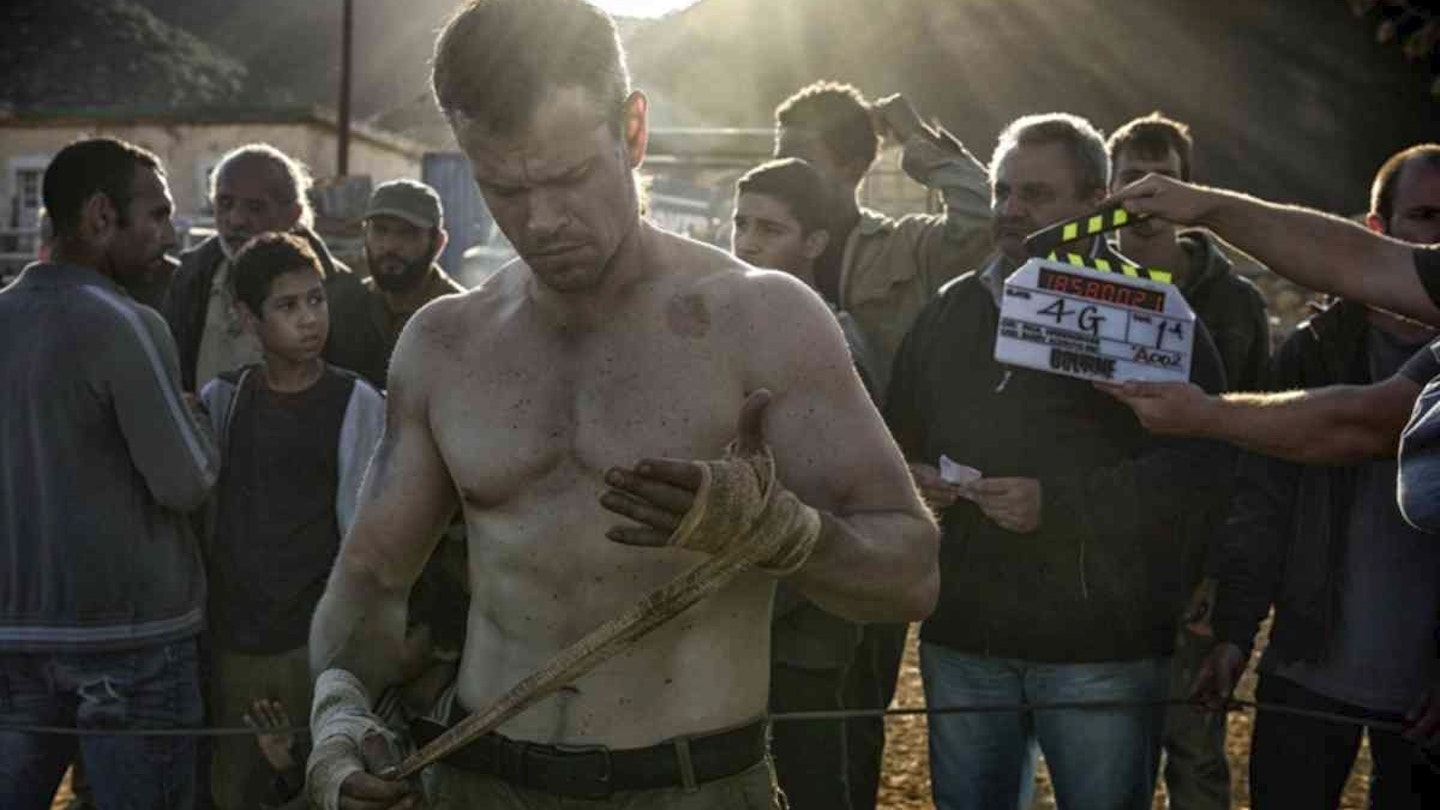 Identity, Supremacy, Ultimatum, Legacy. There used to be a formula for Bourne titles: one which the fifth film in the franchise, Jason Bourne, has ditched. We still don't know much about the the new Bourne's story, but at last night's Empire Awards, Matt Damon had a snippet to say about that title, which might give us some small clue as to the movie's angle.
"We talked about calling it The Bourne Something," Damon told us, "but I think the idea was to separate this film from the others, because so much time has passed since we did one. Ours are really about identity, and the guy's search for identity, and at the end of the third one, he says 'I'm no longer Jason Bourne'. So without giving too much away, the new one starts with the implications of that: okay, then who is he? What is this identity that's just sitting out there unclaimed? What does it mean? I think the title will make more sense when you see the movie, but it felt right because it felt pertinent to the story we were telling and also different from the others – in the right way. A decade has passed..."
Damon has previously let slip that Jason Bourne will reflect our financially risky times and is firmly set in a post-Edward Snowden world. Take that for what you will, but the last time we saw him, Bourne was doing some whistleblowing of his own, releasing the information about the illegal program codenamed Treadstone that created him and then going firmly off the grid. And things are certainly going kablooey in the teaser – at least when Damon isn't laying out opponents with one punch.
Paul Greengrass once again directs, with co-starring roles this time going to Alicia Vikander, Tommy Lee Jones, Riz Ahmed and Vincent Cassel. Julia Stiles is back too. The new Bourne will be with us on July 29. Head here for Empire's comprehensive guide to Jason Bourne.