Do you want the good news or the bad news? Let's start with the bad, shall we, and get it out the way – The Marvels, the long-awaited follow-up to Captain Marvel from director Nia DaCosta, was supposed to be hitting our screens this July, and now won't be with us until November. That means a good few more months to wait until we see Brie Larson's Carol Danvers team up with Iman Vellani's Kamala Khan and Teyonah Parris' Monica Rambeau on the big screen. The good news? We know that because the film's first official poster has dropped, and it's a real eye-sizzler. Check it out here: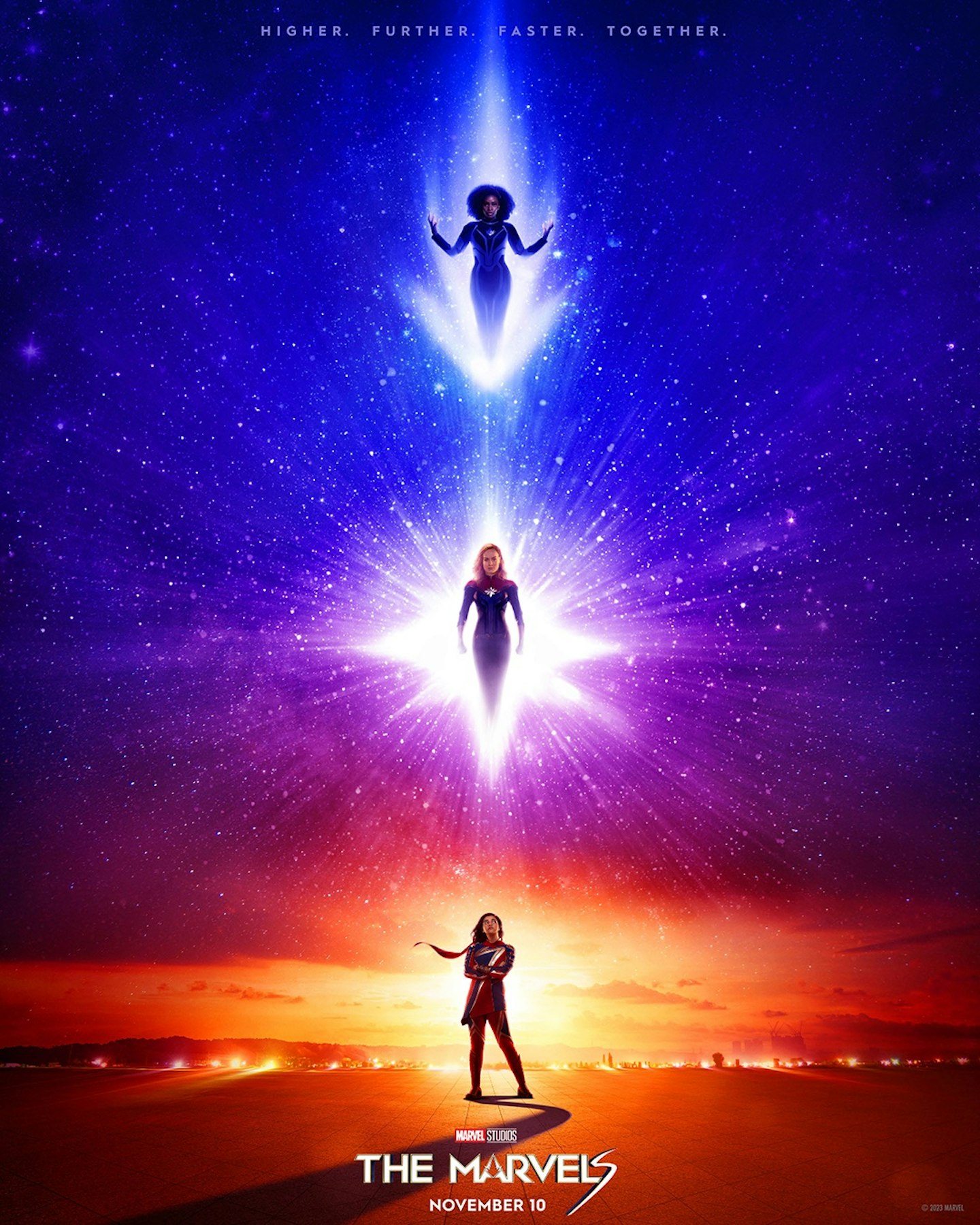 In fact, this poster now marks the first time we see Captain Marvel, Ms. Marvel and Photon (as the comics would have it) together in a way, their union adding an extra word to Captain Marvel's original tagline: 'Higher. Further. Faster.' is now 'Higher. Further. Faster. Together.' Neat! Also impressive is the way in which each hero's symbol is incorporated into the poster, against a dazzling constellation of stars and a particularly pleasing swirl of bluey, purpley, orangey colours.
Of course, seeing these three characters lined up on the poster is one thing – it'll be more eventful to see them properly interact together, as the three heroes are drawn into a joint adventure. What happened at the end of Ms. Marvel that meant that she seemingly swapped places with Carol Danvers in her bedroom? Is Monica Rambeau fully embracing a superhero-style persona now? And will we learn about the mysterious origin of Kamala's power-bangles? We'll find out when The Marvels embiggens the MCU once more – just, now on 10 November, rather than late July.