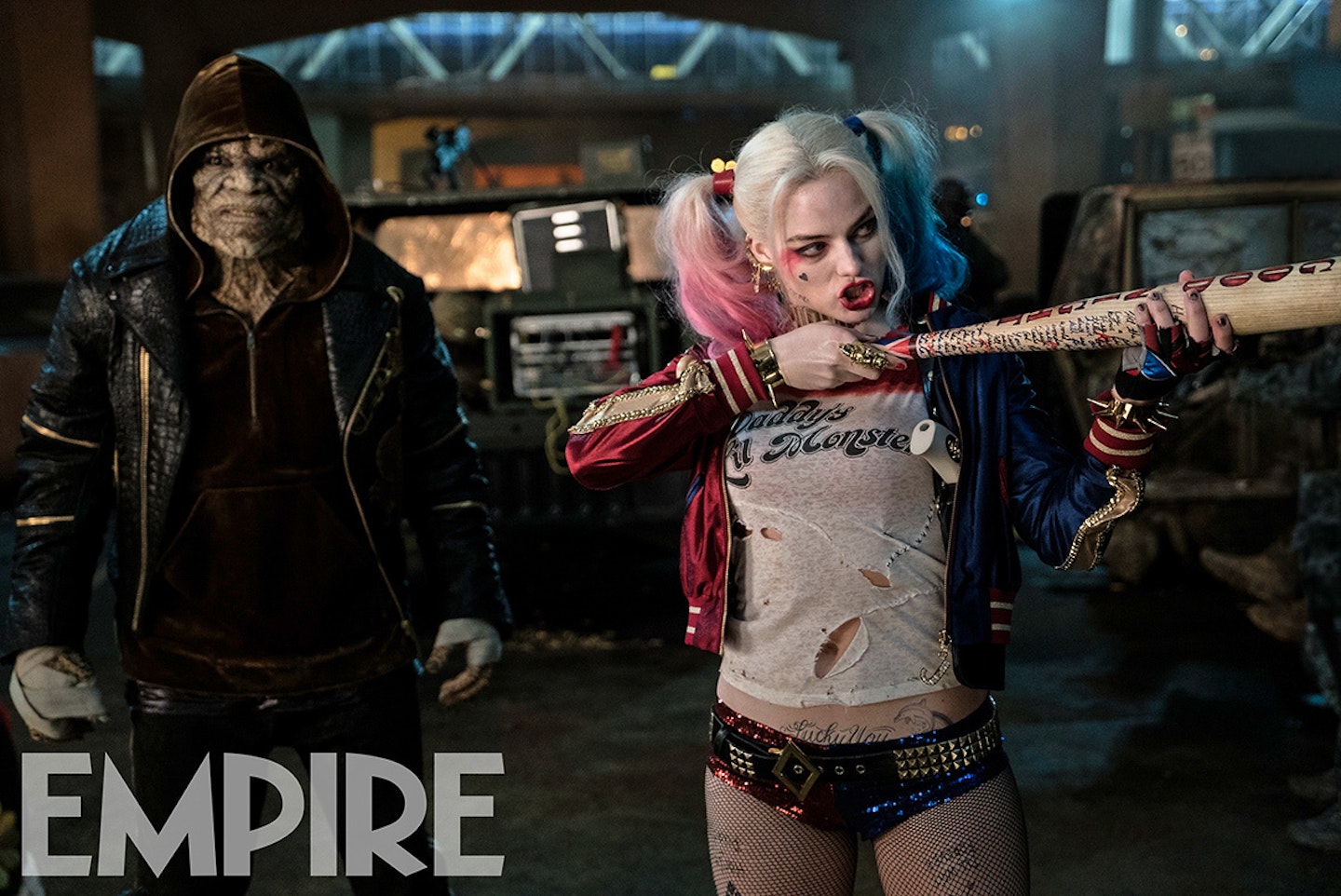 UPDATE: While there isn't much in the way of new information about the planned team-up film, a new article in The Hollywood Reporter on Robbie setting up a first-look deal with Warner Bros. confirms that she'll produce and star in the Suicide Squad spin-off.
Suicide Squad doesn't even hit screens for months, but Margot Robbie's Harley Quinn is already drawing a lot of attention. And if The Hollywood Reporter's sources are to be believed, Warner Bros. and DC are looking to capitalise on that, kicking off development of a stand-alone film for the character.
It will not, however just be all about Harley. Robbie herself apparently helped drive up interest for the film, spurred by her research into Harley's backstory and the comics in general, and so the focus will be on a variety of female characters within the DC comics universe. Details are scares and kept close to the studio's chest, but the idea would be to feature several characters from the long roster of women on both sides of the law – in a movie to be written by a female writer.
Right now, it's still early days, and there's no date or schedule for this one, especially given the hefty list of movies already in development or production. But it's an enticing prospect – imagine a world in which Batgirl is taking on Poison Ivy, or the Birds Of Prey finally get their due on the big screen?
Suicide Squad arrives on August 5, with Wonder Woman due on June 2 2017 And the first of the Justice League films on November 17 the same year.