The Force is strong with Empire this week. You'll have seen our six world exclusive Star Wars: The Force Awakens covers by now and all six 3D covers – Rey and BB-8, Finn, Kylo Ren, Poe Dameron, Captain Phasma and Han Solo and Chewbacca – go on sale November 26.
But if that wasn't enough, there is also an extremely Limited Edition special issue, for dedicated Star Wars fans only. Partnering up with Hasbro, we've included an official action figure of Kylo Ren with certain Force Awakens issues. Only 4,500 copies of this special issue will be printed, making it an instant collector's item.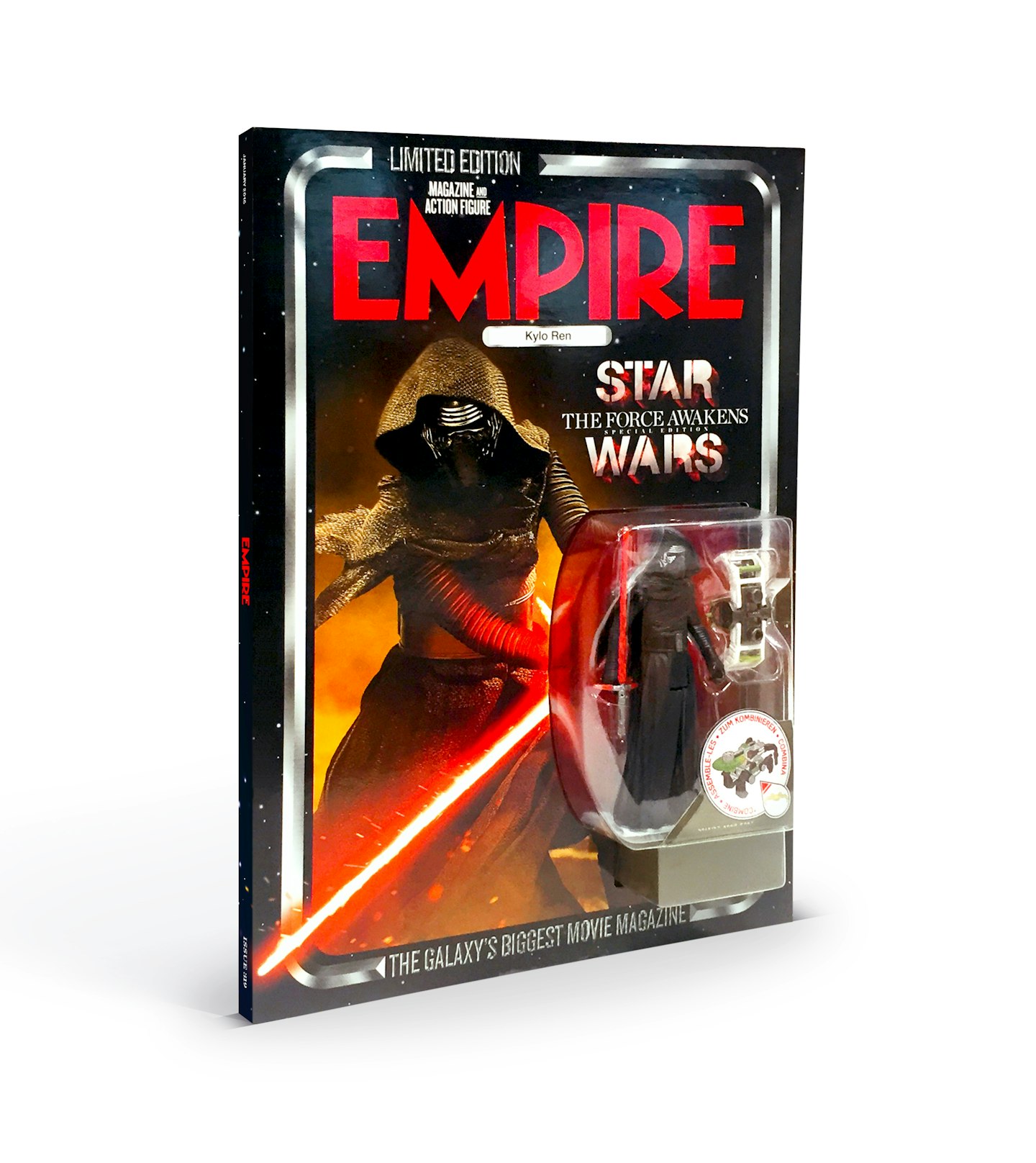 The Limited Edition issue will be priced at £11.99, available only in the UK at branches of Sainsbury's.