While we've become accustomed to hearing about Kevin Smith's latest projects via his enthusiastic social media feed or podcasting empire, the news on a new potential gig has broken via the more traditional medium of a Deadline interview with BBC America boss Sarah Barnett, who revealed that Smith is developing a TV series based on Spawn comic spin-offs Sam And Twitch.
Created by Spawn man Todd McFarlane, Sam Burke and Maximillian Steven Percival "Twitch" Williams III are NYPD homicide detectives, a brains 'n' brawn-type duo who have do deal with the mean streets of a rotten Big Apple, their jobs made harder by police corruption. Oh, and the demonic goings-on around the main character...
"They were originally introduced in Spawn, and it's Todd McFarlane's comic book series about these big-city homicide detectives who face a series of super grisly crimes that are connected to the occult," Barnett tells the site. "I bumped into Kevin Smith at Sundance and he is beyond himself excited about this, about the show."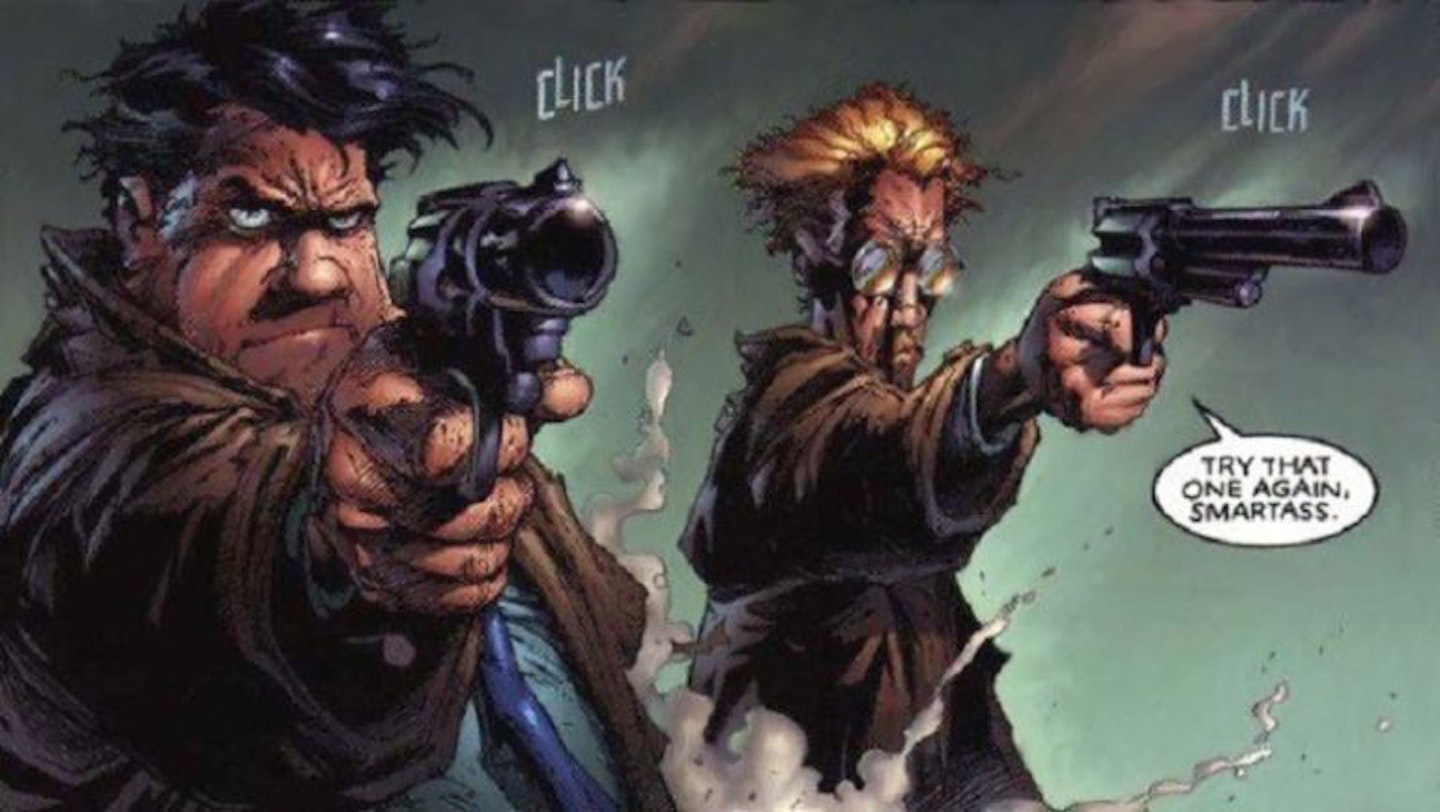 Right now, this one is still bubbling away in the lab, so there's no indication of when it might air, assuming it makes it through the process (Smith has had more than one idea, recently, including the planned TV reboot of Buckaroo Banzai fade away due to different issues). But if American TV likes anything, it's detectives...