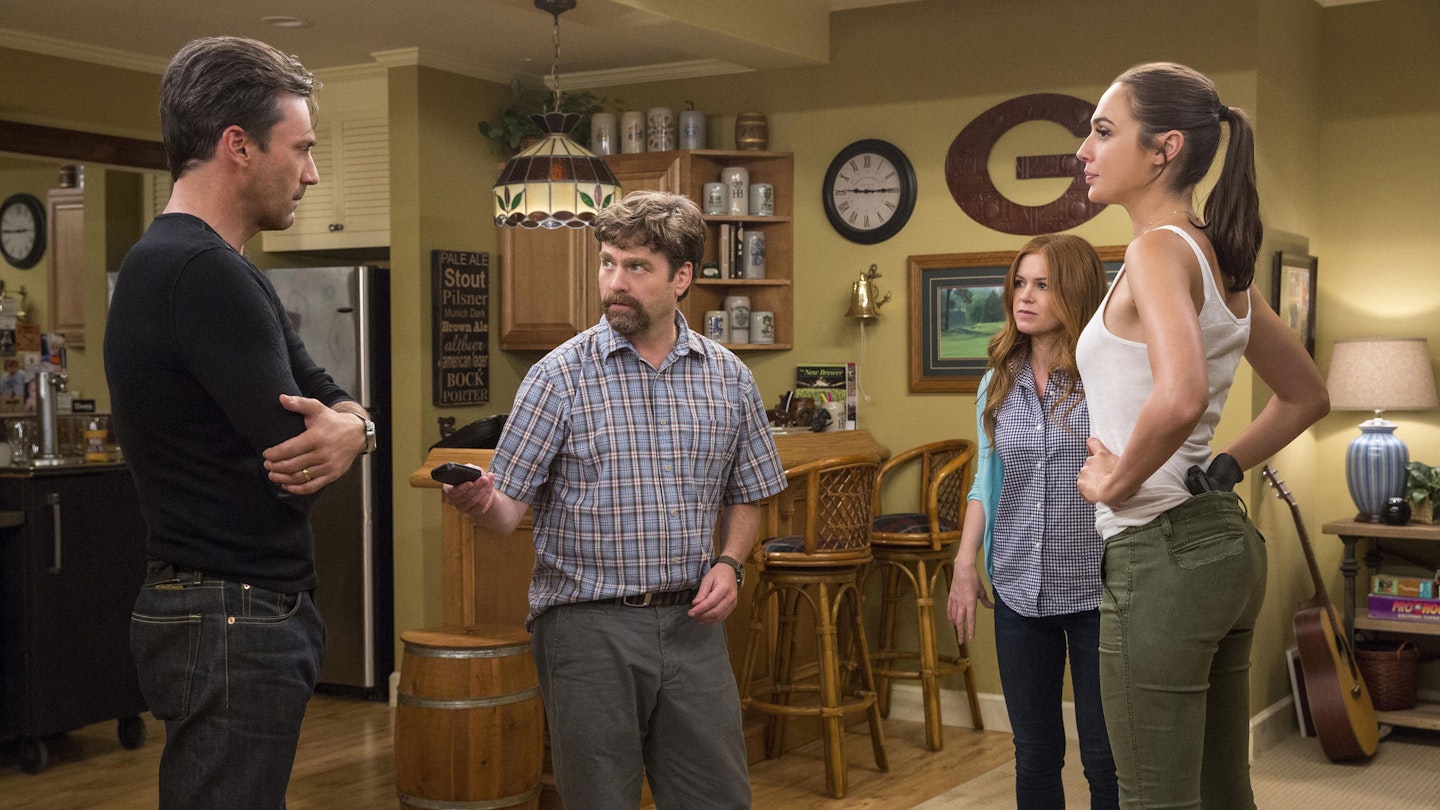 Neighbour-based comedies are a vintage we haven't seen in Hollywood for a while – until now, with new comedy Keeping Up With The Joneses setting couple against gun-toting couple. Peer over your garden fence and you'll find the first trailer, plus an exclusive-to-Empire image.
Zach Galifianakis (sporting a David Brent-ish goatee) and Isla Fisher play a typical ordinary suburban couple who find themselves struggling to keep up with the Joneses, played in this particular case by Jon Hamm and Gal Gadot. The struggle becomes ever more real when it turns out that Mr & Mrs Jones are spies, embroiling the peaceful suburbs in action and espionage. The 'Burbs meets Mr & Mrs Smith, then?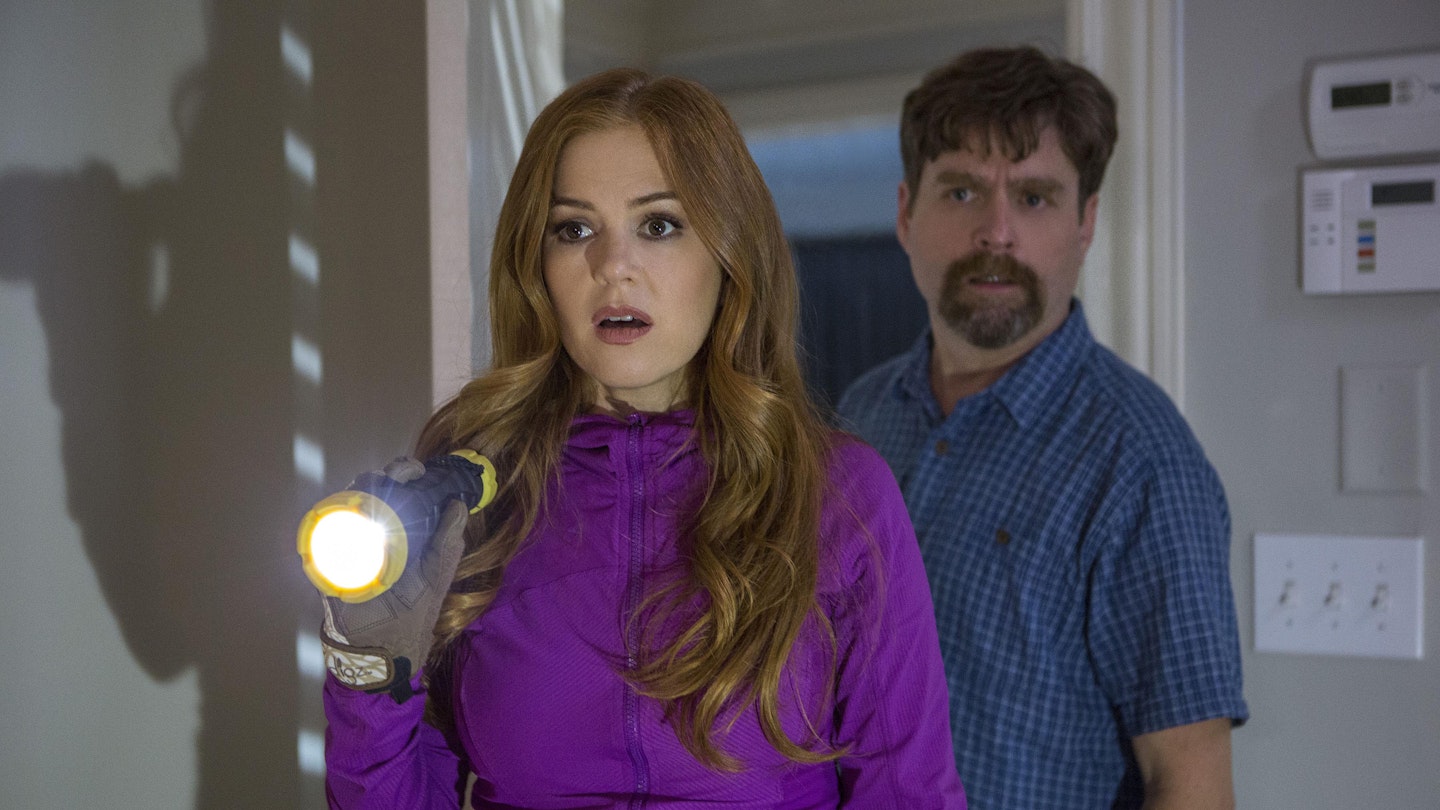 With the directing prowess of Greg Mottola, who has quietly made some of the wittiest and most charming comedies of the last few years (see: Superbad, Adventureland, Paul), and a script from Michael LeSieur (You, Me And Dupree), this is one to look out for.
Keeping Up With The Joneses is heading towards a US release date of October 21, before its UK release a week later on October 28.