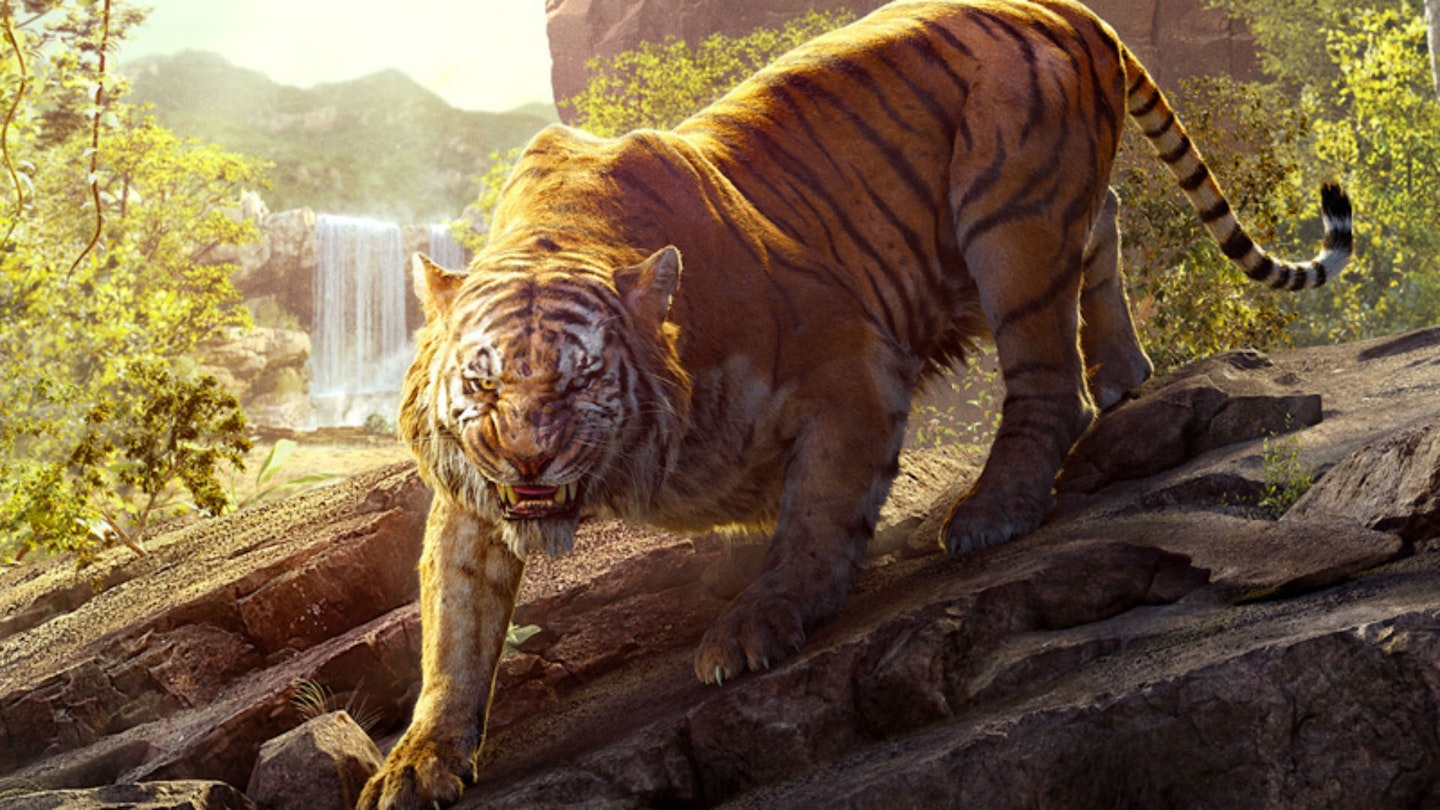 Disney's crusade to turn its animated properties into live-action movies has largely been a successful one, and that continues with Jon Favreau's new version of The Jungle Book, which has opened to $103.5 million in the States, according to studio estimates.
That's a healthy start for the film, which carried a reported $175 million production budget and cost a fair chunk on top of that to market. But with overseas openings also showing strong returns, the movie is already past $290 million worldwide. Audiences seem to be embracing the immersive CG aesthetic, which uses digital technology to conjure everything but Neel Sethi's Mowgli and one or two tiny chunks of the jungle. With an "A" CinemaScore and some glowing reviews, expect this one to stay healthy for a while. For more on the movie, take a listen to Favreau on making it and the chances of a sequel on the latest Empire Podcast, which you can find at the bottom of the page.
Comedy sequel Barbershop: The Next Cut (the first in the series since 2004's Back In Business and 2005's spin-off Beauty Shop) couldn't quite perform at the same level, opening with $20.2 million. Still, thanks to a much lower budget and decent audience response, it should stick around and do some solid business. It shoved The Boss down to third, with Melissa McCarthy's latest falling 56% and earning $10.1 million this weekend. But that was still a better return than Batman V Superman: Dawn Of Justice, which took in $9 million in fourth. The superhero match-up has now made more than $311 million in the States and currently sits at $827.3 million worldwide after four weeks on release. And Zootopia, which saw a cut in business thanks to its Disney stablemate's new animal action, still managed to bring in $8.2 million despite being in the charts for seven weeks now.
Kevin Costner mind-swap action thriller Criminal limped into sixth place, stung by bad reviews and low turnout. It made $5.8 million, just a couple of million more than My Big Fat Greek Wedding 2, which has been out for four weeks and cost less to make. The family comedy sequel earned $3.2 million and has taken $52 million in the US alone so far.
At eighth we find Miracles From Heaven with $1.9 million, still ahead of God's Not Dead 2, clinging to the bottom on the charts at ninth and $1.7 million. And finally, holding steady at 10th was drone drama Eye In The Sky, making $1.5 million for a $13.1 million US total to date.