Brad Pitt is not a man afraid to get his hands bloody if the role requires it – he's been up for fights and stunts in the past. For Bullet Train, he's stepping into John Wick/Atomic Blonde/Deadpool 2director David Leitch's action-packed world and the results looks as anarchic and stylish as expected. Have a look at the latest trailer...
Pitt here is Ladybug, an unlucky assassin determined to do his job peacefully after one too many gigs gone off the rails. Fate, however, may have other plans, as Ladybug's latest mission puts him on a collision course with lethal adversaries from around the globe – all with connected, yet conflicting, objectives — on the world's fastest train...and he's got to figure out how to get off.
With a killer (in some cases, literally) ensemble that also includes Joey King, Aaron Taylor-Johnson, Brian Tyree Henry, Andrew Koji, Hiroyuki Sanada, Michael Shannon, Benito A Martínez Ocasio, plus Sandra Bullock as Ladybug's handler Maria Beetle, Bullet Train has us hoping for a wild ride.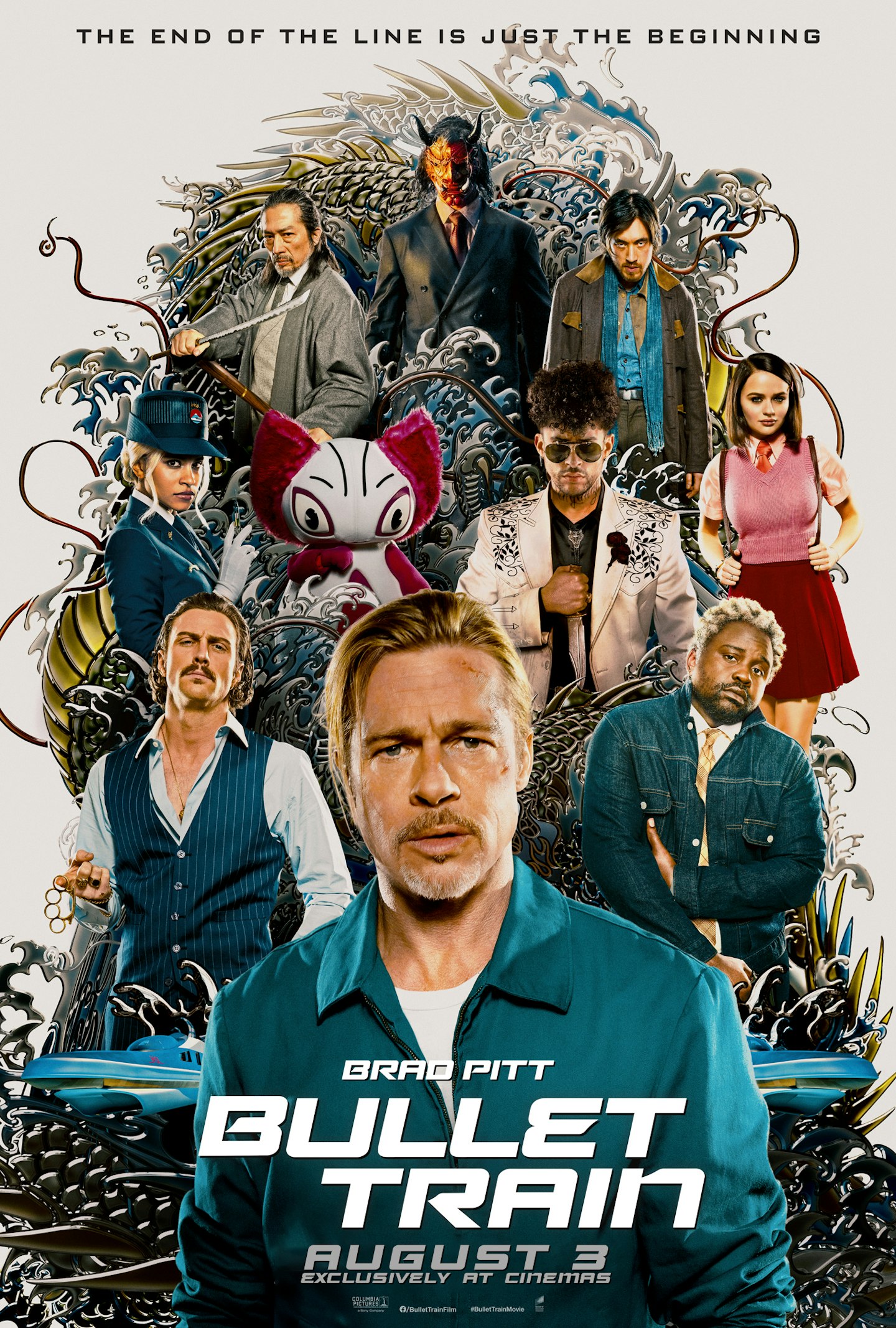 We chatted with Leitch about the movie in our most recent issue and also caught up with Henry to discuss his character's Thomas The Tank Engine connection.
Bullet Train will pull into cinemas on 3 August in the UK.