God creates dinosaurs. God destroys dinosaurs. God creates man. Man creates epic dinosaur movies. Dinosaurs rule the box office. 29 years after Jurassic Park stomped onto the big screen, the dino-clone adventures are about to continue with sixth entry Jurassic World Dominion – bringing the continued adventures of Chris Pratt's Owen Grady and Bryce Dallas Howard's Claire Dearing, and teaming them up with iconic returning characters Alan Grant (Sam Neill), Ian Malcolm (Jeff Goldblum) and Ellie Sattler (Laura Dern). It's going to be this summer's ultimate event movie – and the latest issue of Empire is a giant world-exclusive, going on set with the dinosaurs and human cast to get the inside story.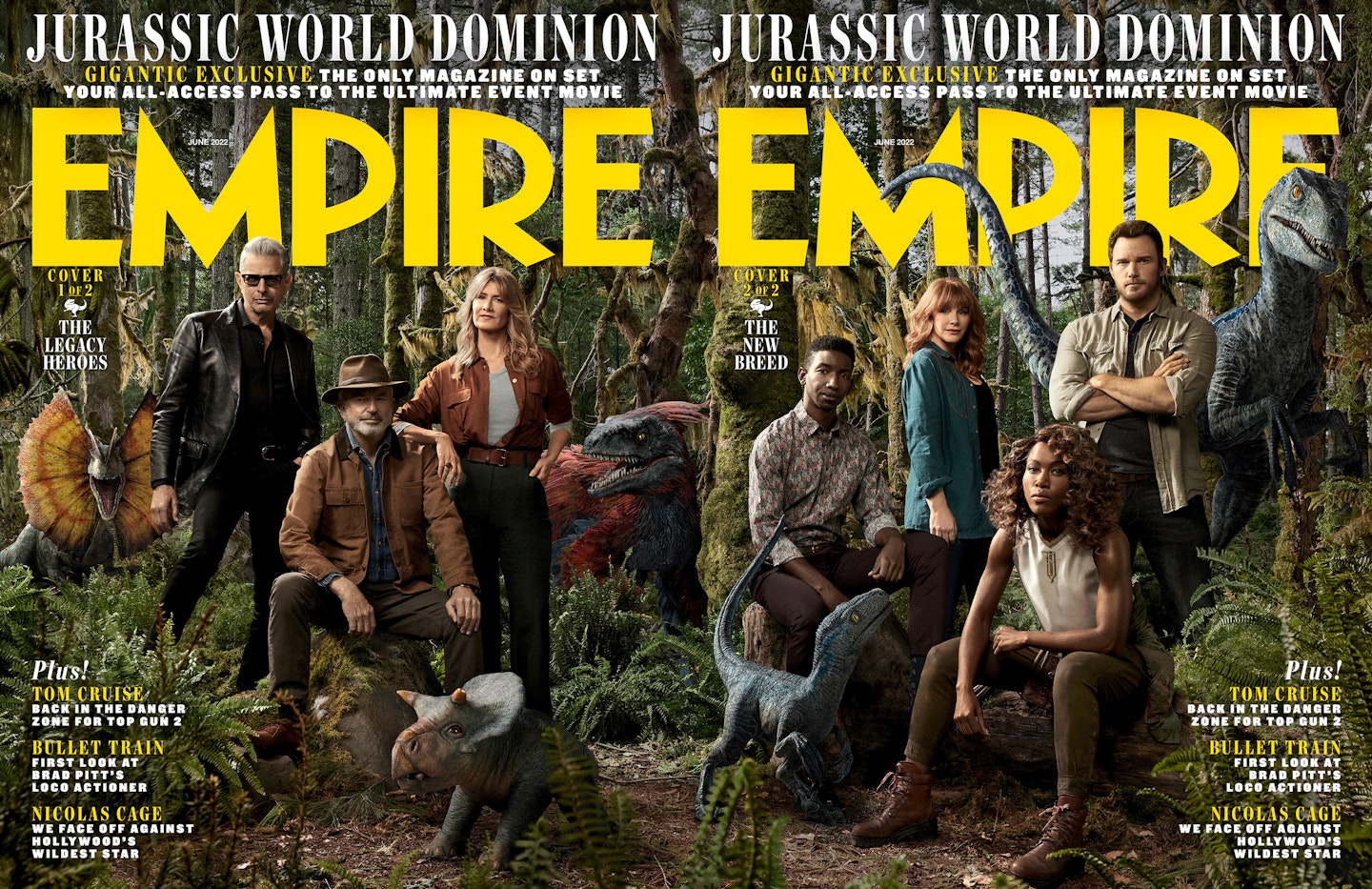 You can find a copy on shelves from Thursday 14 April – or order a copy online here – but for now, here's a sneak peek inside.
Jurassic World Dominion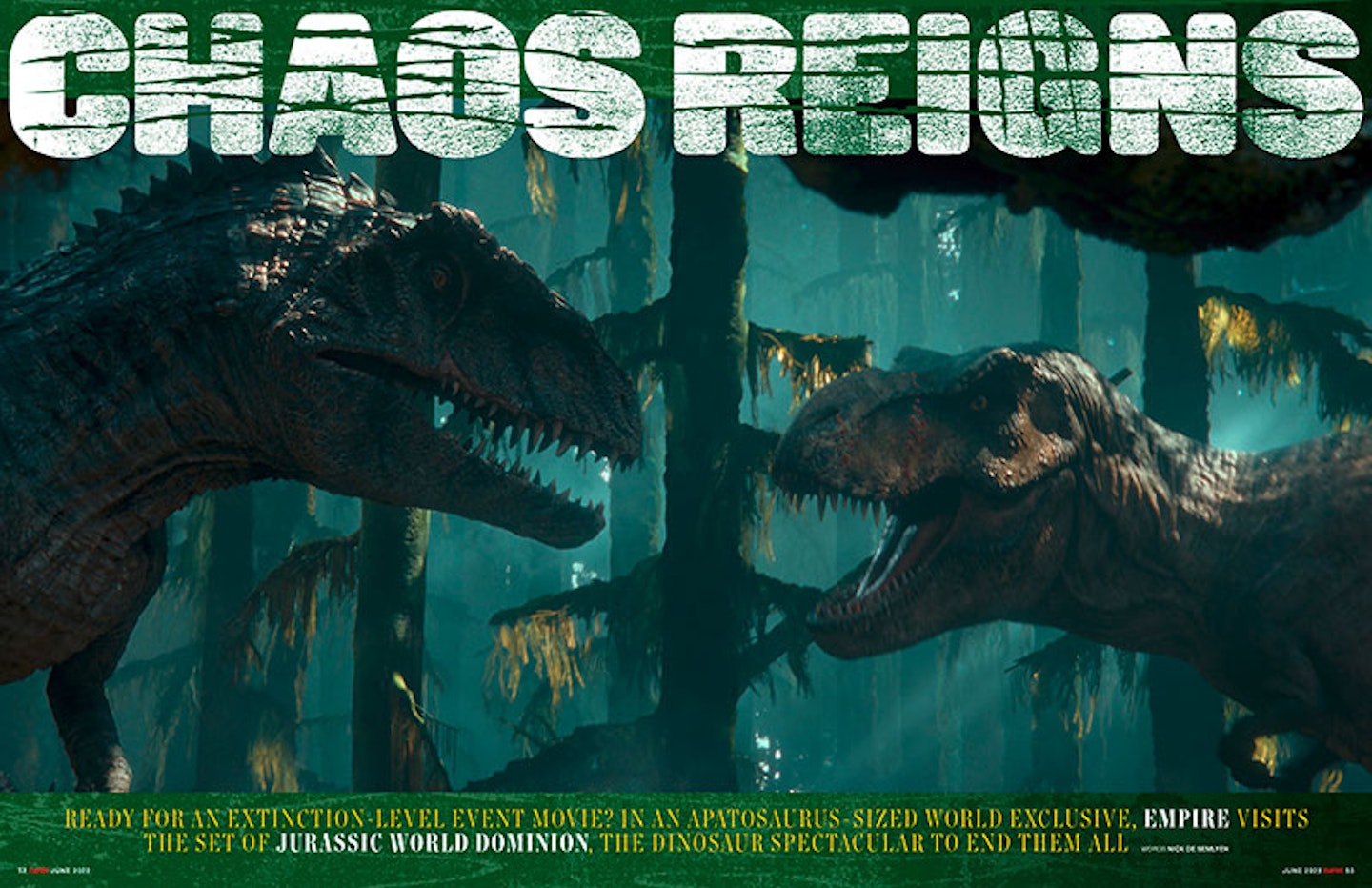 Dinosaur mayhem. An epic cast. A long-awaited reunion. Jurassic World Dominion is about to take the blockbuster saga to the next level – and Empire was on set to see it all in action. Our epic 12-page feature goes deep on Colin Trevorrow's trilogy-closer, speaking to Chris Pratt, Bryce Dallas Howard, Laura Dern, Jeff Goldblum, Sam Neill, Mamoudou Athie, DeWanda Wise and more about the ultimate dino blowout – packed with exclusive new images. Hold onto your butts.
Top Gun: Maverick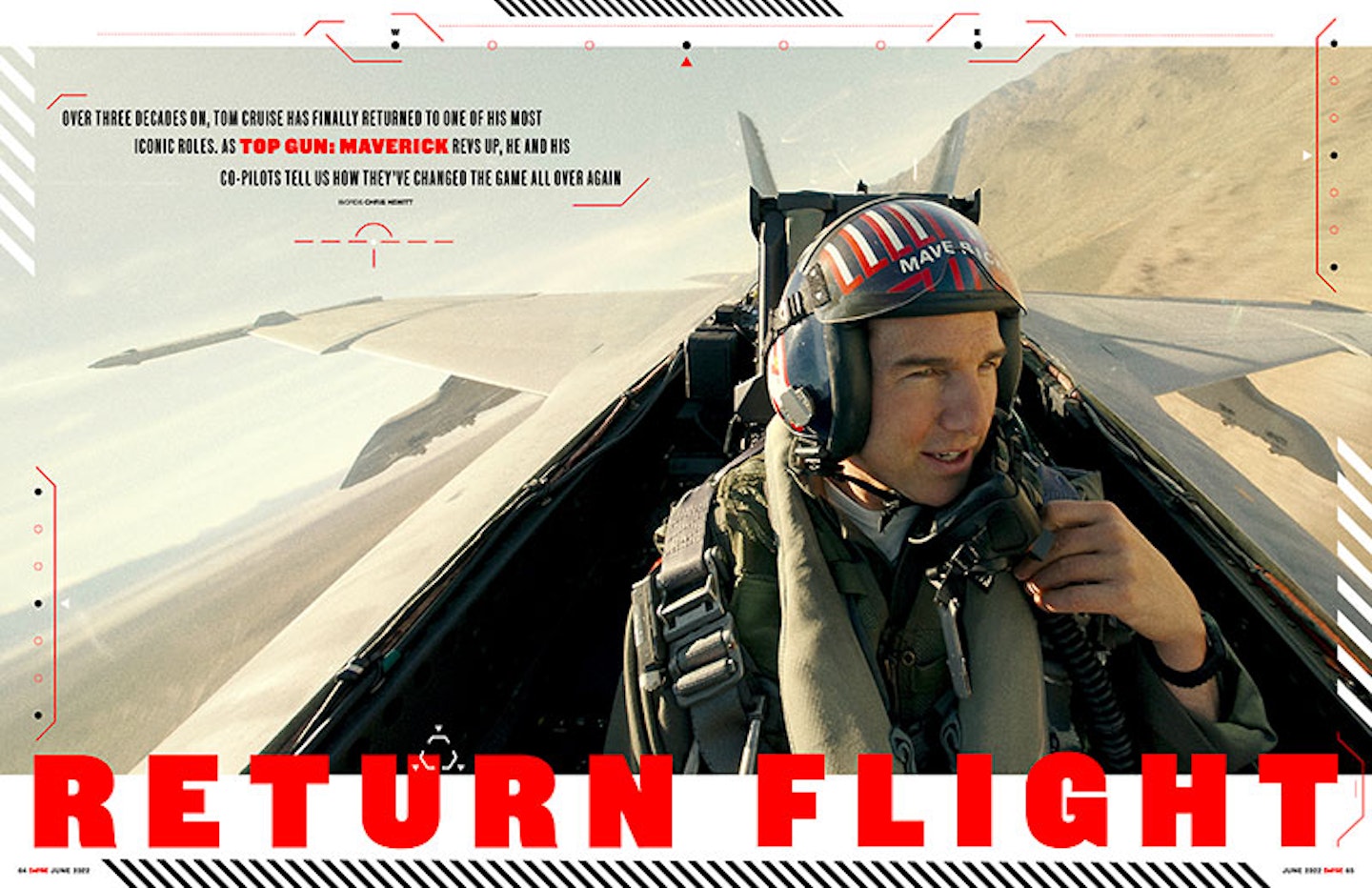 Three decades after its first flight, Top Gun is approaching the runway once more with long-awaited sequel Top Gun: Maverick – with Tom Cruise's Navy pilot taking to the skies again, this time joined by a group of hotshot new recruits. Empire speaks to Cruise, producer Jerry Bruckheimer, writer Christopher McQuarrie, director Joseph Kosinski, and co-stars Miles Teller, Jon Hamm and Jennifer Connelly about making a blockbuster to take your breath away.
Men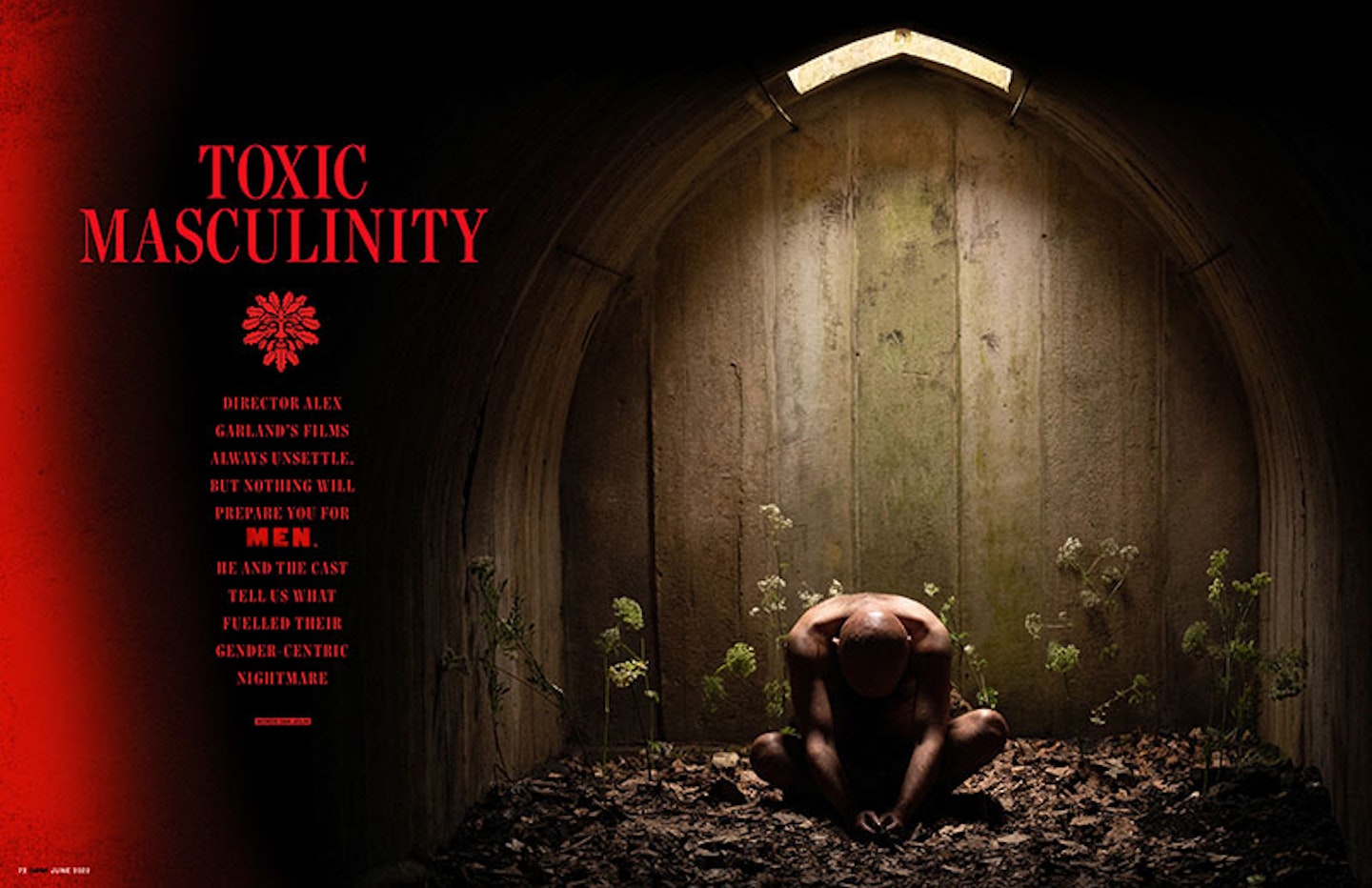 British genre master Alex Garland is back with an all-out folk horror movie, conjuring a gender-centric nightmare for Jessie Buckley. The filmmaker and his stars dig into the mysteries of a film that refuses to give easy answers.
Elisabeth Moss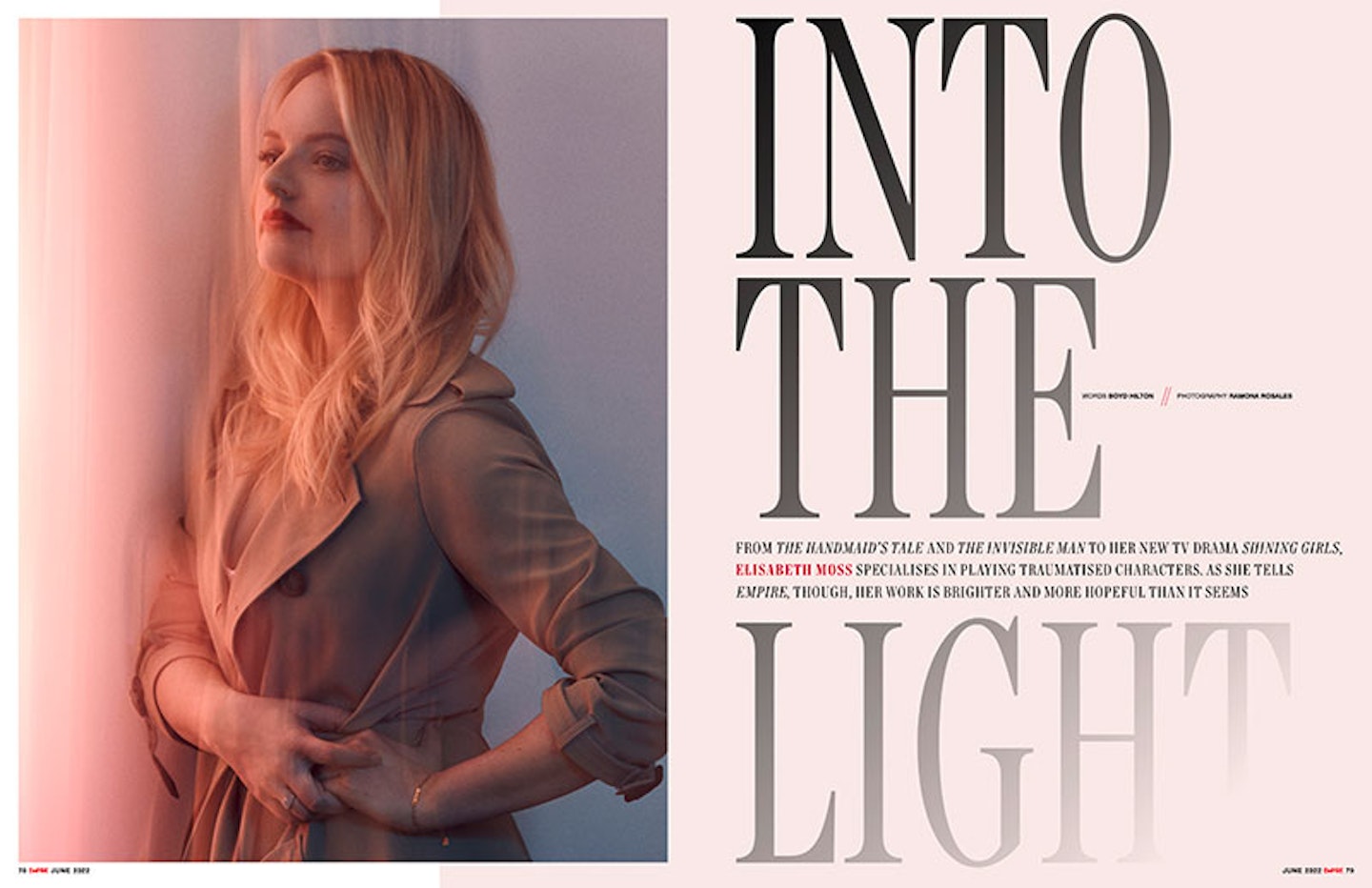 The star of The Handmaid's Tale, The Invisible Man, and new TV drama Shining Girls sits down with Empire for a career-spanning interview – exploring how her seemingly bleak body of work has more hope in it than you might expect.
The Unbearable Weight Of Massive Talent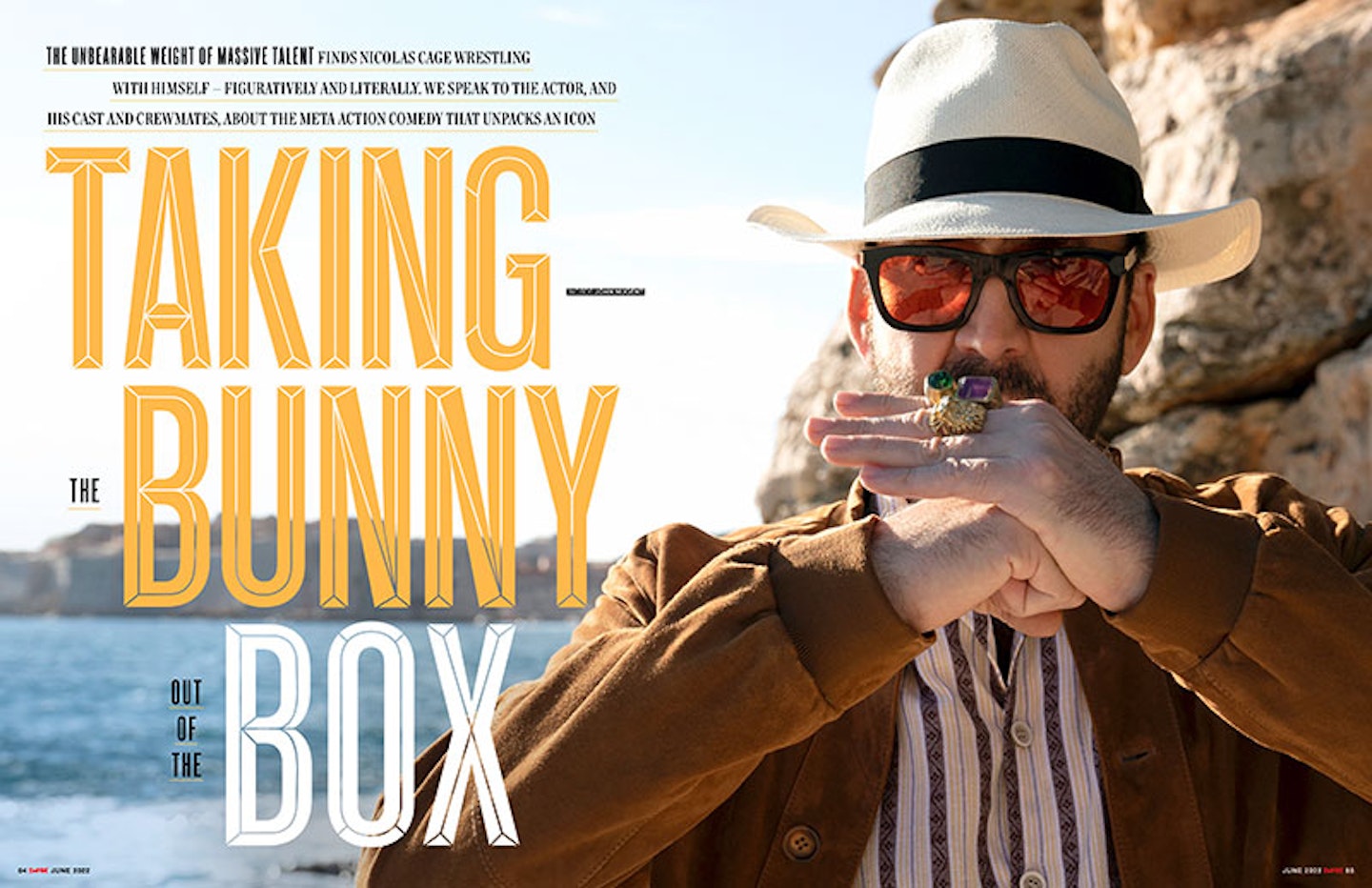 Ready for Nicolas Cage's Nicolas Cage-iest movie ever? The cult star plays himself in a deeply meta meditation on fame, fortune, and the full-on craziness of his own work. Director and co-writer Tom Gormican, co-writer Kevin Etten, Pedro Pascal, and Nicolas Cage himself guide Empire through an action comedy like no other.
Dario Argento and Gaspar Noé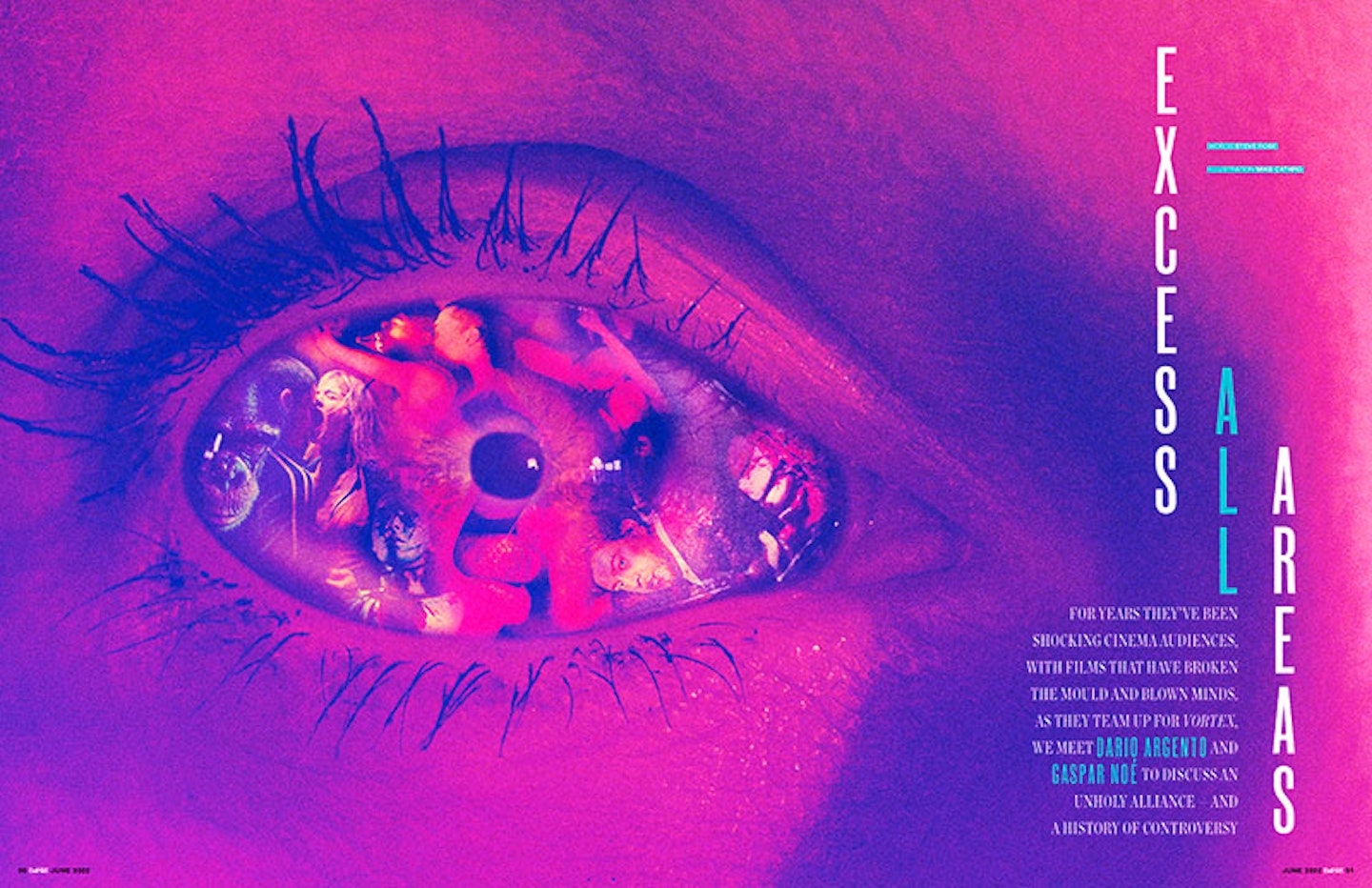 For decades, Dario Argento and Gaspar Noé have been pushing the boundaries of extreme cinema – and now they're teaming up, with Argento starring in Noé's unflinching Vortex. Empire sits down with the pair to talk blood, death, and their head-scrambling legacies.
Nosferatu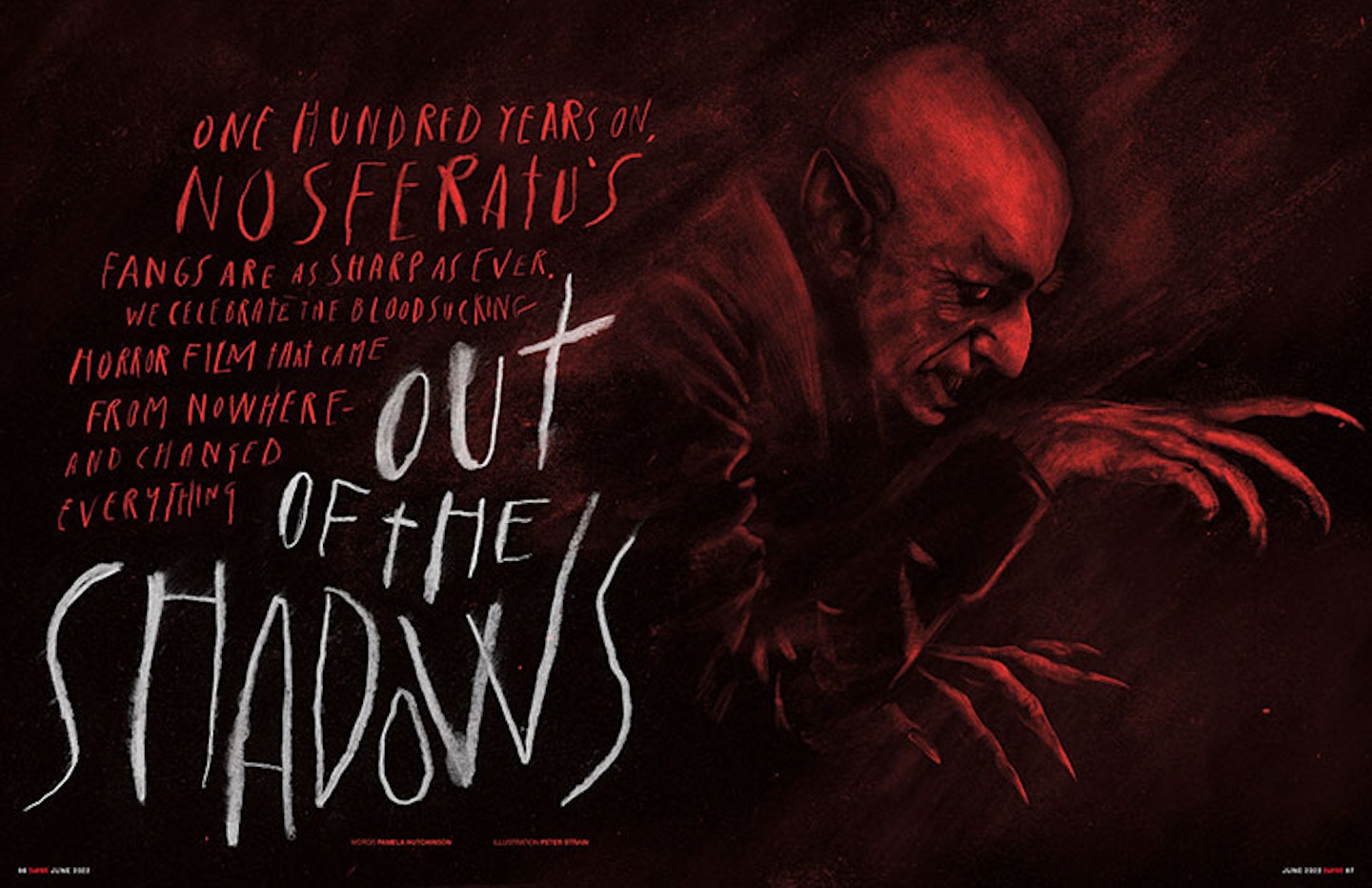 The original vampire movie turns 100 years old this year – continuing to reverberate through cinema today. Empire looks back at the making of F. W. Murnau's pioneering horror classic.
Take 20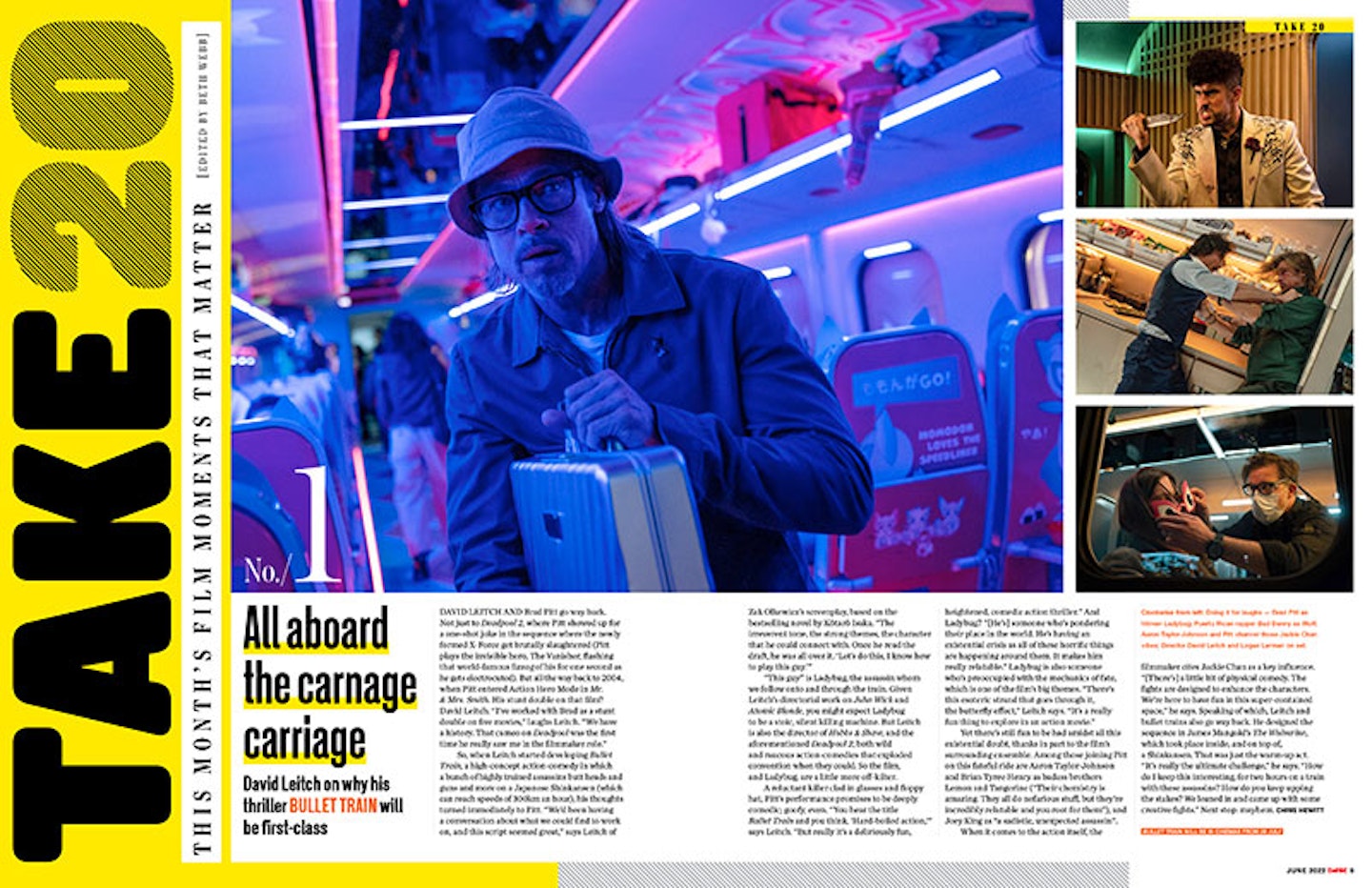 This month's jam-packed news section takes brand new looks at David Leitch's Bullet Train, the Tom Hiddleston-starring The Essex Serpent, superhero series Ms. Marvel, Rob Savage's horror blowout DASHCAM, and the new series of Netflix's Russian Doll. Plus, we talk to Mike Myers about playing multiple characters in The Pentaverate, give Josh Brolin the Pint Of Milk grilling, check in with Andie MacDowell, and talk to a certain Mick Jagger about his Slow Horses theme song.
ReView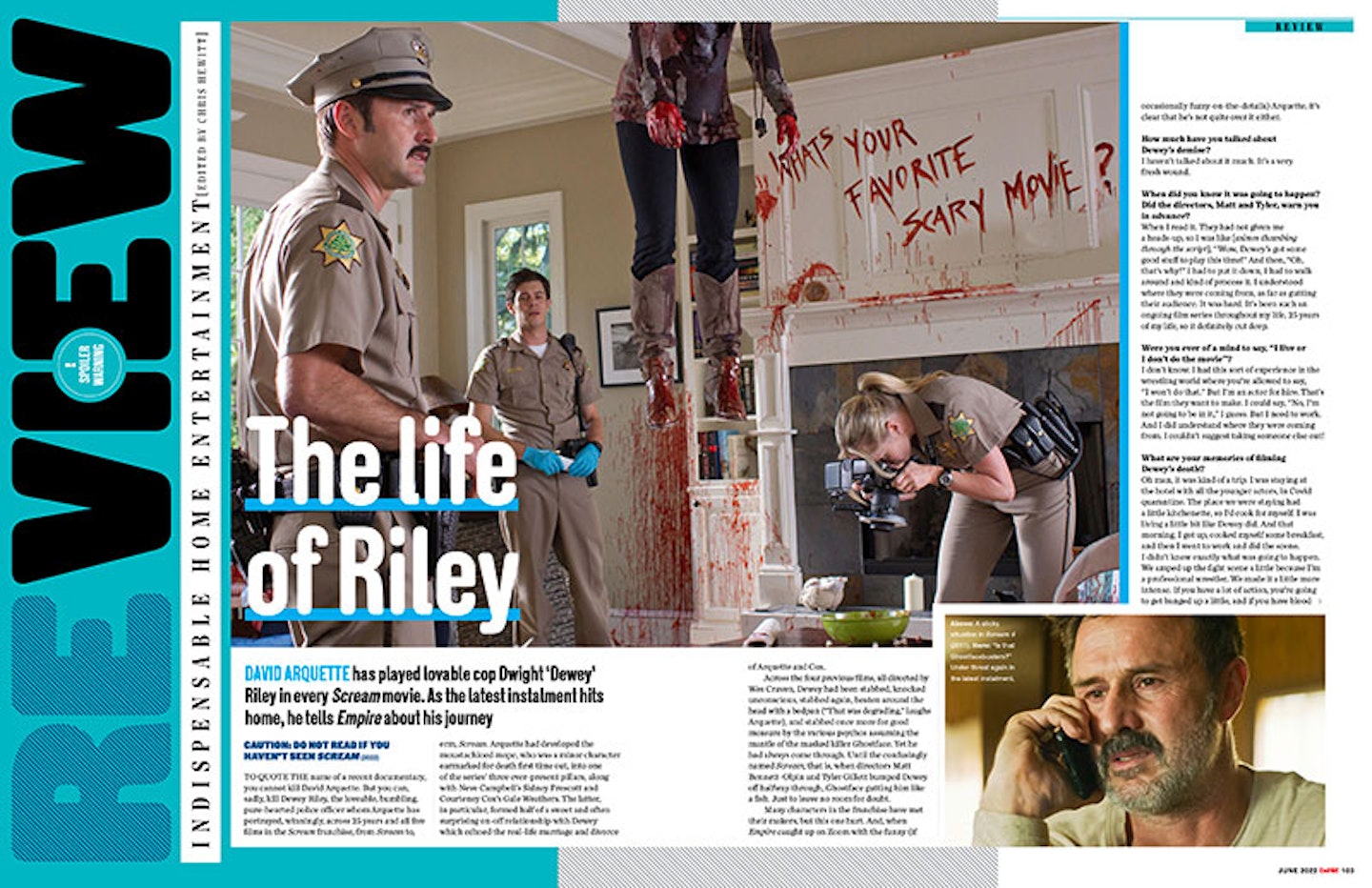 In our home entertainment section, we talk the entire Scream franchise with David Arquette, break down Spider-Man: No Way Home with writers Chris McKenna and Erik Sommers, rank every Spidey movie, revisit Chopper with Eric Bana, and much more.
On Screen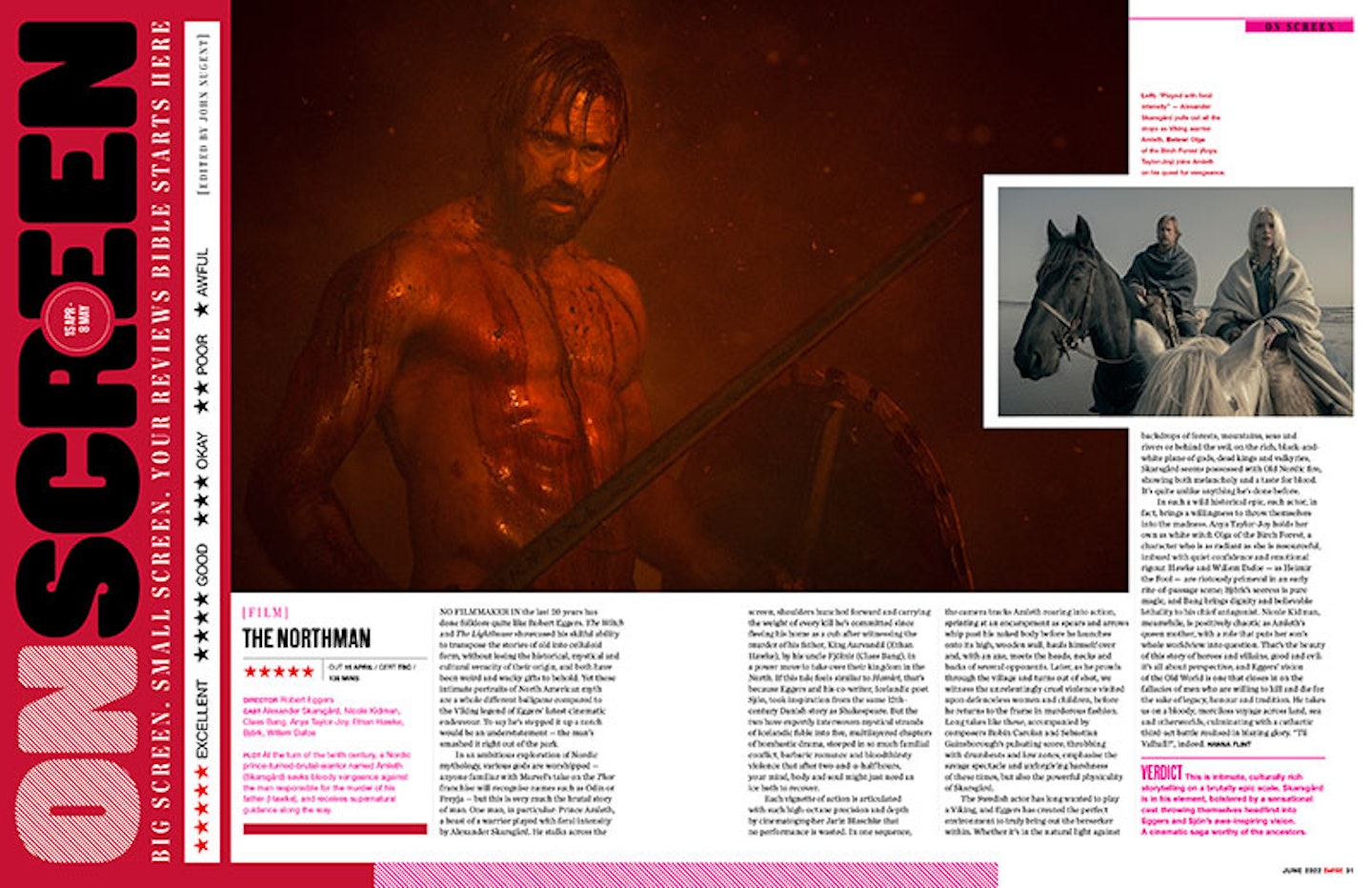 Reviewed this issue, you'll find the likes of Robert Eggers' Viking epic The Northman, Chris Pine thriller The Contractor, Paul Verhoeven's scandalous nun satire Benedetta, Nicolas Cage's The Unbearable Weight Of Massive Talent, action-adventure romcom The Lost City, and much more.