Idris Elba knows how much you want him to play James Bond – and he's happy to troll you about it. At the end of last week, the actor was once again linked to the 007 role via a somewhat longwinded rumour: Equalizer 2 director Antoine Fuqua told the Daily Star that he met with Barbara Broccoli, who told him that "it is time" for a non-white Bond, and that Elba is still in the running for it. The internet did what it does and kicked into overdrive – and Elba took to Twitter over the weekend to stir the pot.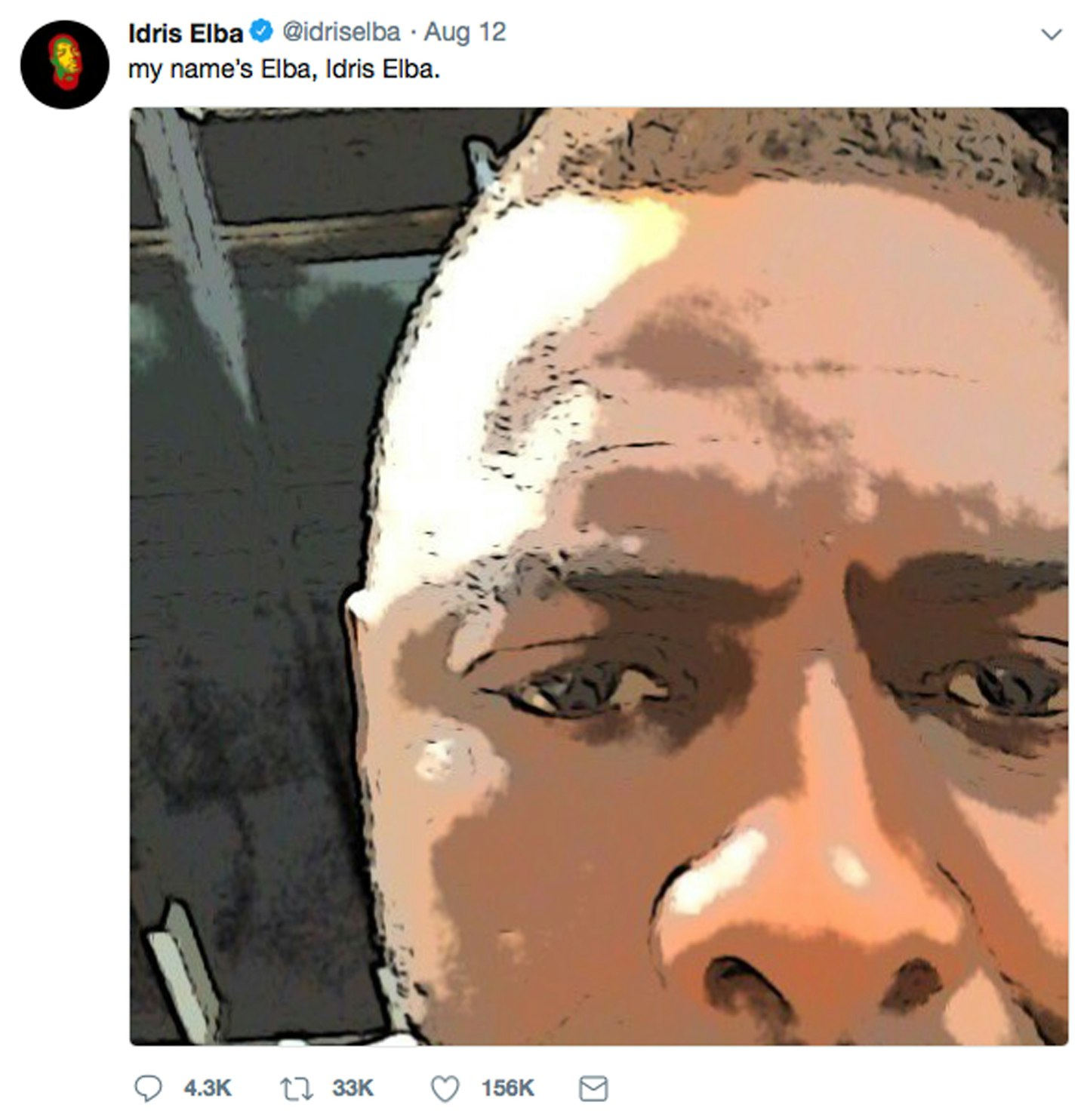 First off, he posted a selfie with the rumour-stoking caption: "my name's Elba, Idris Elba." Some took that as confirmation that he will play the iconic super-spy – but he followed that post up a few hours later with a photo of Public Enemy, and a Tweet reading: "Don't believe the HYPE…"
Yes, it's all just playful ribbing for now. Whether Elba is being lined up for the role or not, it should be a while before the next James Bond is announced – Daniel Craig is still in the role for now, currently gearing up for Bond 25 with director Danny Boyle. While that's expected to be Craig's final 007 outing, it's not set for release until November 2019 – so expect any 'next Bond' announcements to come at least a few months after that.
Keep up to date with all the latest movie news, click here to subscribe to Empire on Great Magazines and have the latest issue delivered to your door every month.