An iconic mask can often be the making of a horror film or franchise – think Ghostface's elongated skull, or Michael Myers' inverted William Shatner. With his new film The Black Phone, Sinister and Doctor Strange director Scott Derrickson was looking to achieve the same kind of success, and create a new facial motif that would go down in horror history.
The Black Phone stars Ethan Hawke – going against his usual thoughtful, heroic type – as terrifying child serial killer The Grabber, who, well, grabs kids, and traps them in a room that's empty but for the titular cut-off landline. The Grabber dons several creepy devil masks throughout films, each exposing different portions of his face. The mask was designed by legendary prosthetic makeup artist and filmmaker Tom Savini, and Derrickson knew straight away that he was on to a winner. "Tom gave me a sketch he had done himself," Derrickson tells Empire. "As soon as I saw it, I was like, 'Oh, well, this is what we're doing.' It was really amazing."
But even with such a striking design ready to go, it was still quite a difficult task creating a physical object for filming that lived up to the original image. "We spent two solid months just rejecting the things that they were sending me," recalls Derrickson. "I kept going, 'It needs to look exactly like Tom's artwork.' It was much more of a challenge than I was expecting." It may have taken a while, but from what we've seen of The Grabber in The Black Phone's trailer and this exclusive image, mask-mission accomplished.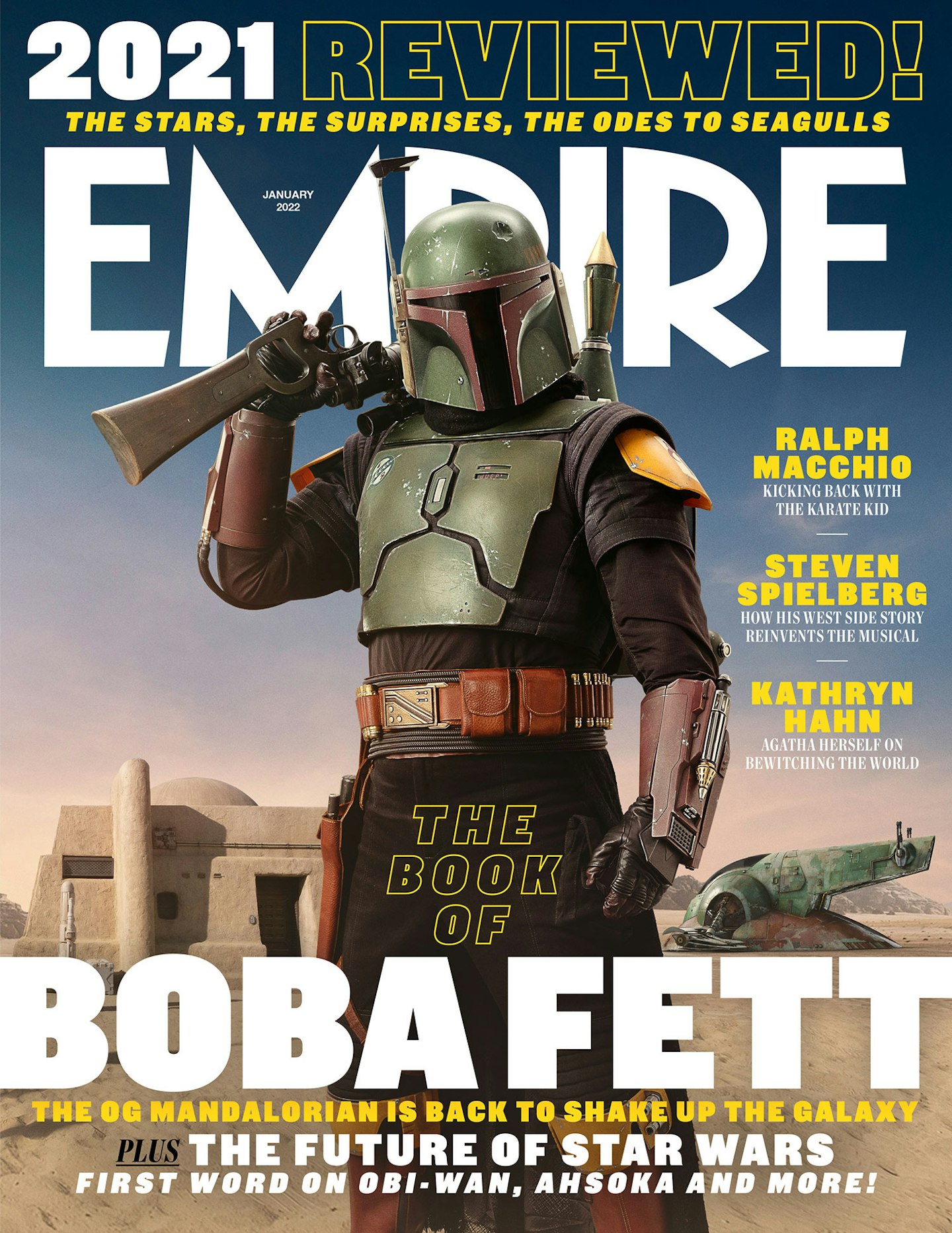 You can read the full story behind crafting The Grabber's iconic mask in the new The Book Of Boba Fett issue of Empire – on newsstands from Thursday 25 November, or pre-order a copy online here. The Black Phone is in cinemas from 4 February 2022.