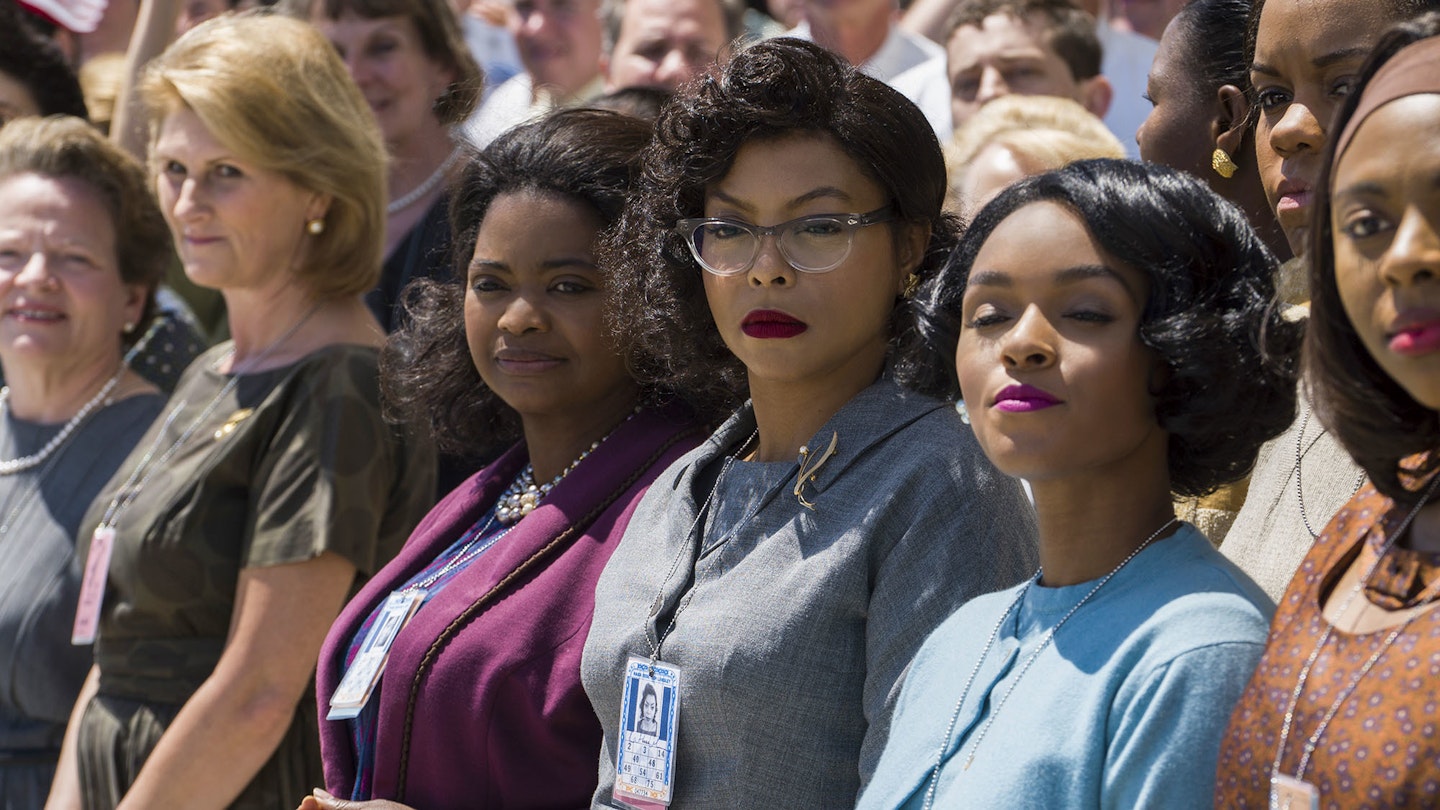 After a surprise last weekend which saw the final US box office calculations hand victory to Hidden Figures, the story of some unsung heroes from the American space race saw off fresh competition from popular indies and some lacklustre new wide releases to stay top of the charts for a second weekend with $20.4 million, according to studio estimates.
There's no chance of another shocker this weekend, as Figures added a host of new screens and is well ahead of its nearest competitor. La La Land, which is building a real head of steam with awards voters, itself widened its release schedule and jumped from fifth place to second with $14.5 million. In the States, the musical has made $74 million from a run that started in just a few cinemas, while worldwide it has crossed the $128.8 million mark. In related musical news, animated warbling comedy Sing stayed exactly where it was, clinging like a koala to third place and adding $13.8 million for a $233 million US total to date.
Former champion Rogue One: A Star Wars Story fell to fourth from that surprise second place finish, earning $13.7 million. And fifth was the first of this week's truly new entries, as horror movie The Bye Bye Man said hello to $13.3 million.
Boston bombing drama Patriots Day expanded into many more screens, but could only manage sixth place and $12 million. You could argue that it has been out for four weeks, but then La La Land has been in cinemas for six. Seventh place went to one of the misfiring new arrivals as Monster Trucks landed seventh with a disappointing $10.5 million. Paramount took the unusual step of considering this one a write-down (AKA a loss) before it even came out, and some mixed reviews didn't help its chances.
Still, it was more successful than new Jamie Foxx crime drama Sleepless, a remake that had almost no trailers or advertising beyond a few posters in the US and crashed into eighth with $8.4 million. Faltering franchise entry Underworld: Blood Wars sank again, dropping to ninth from fourth and $5.8 million, while Passengers dipped to 10th on $5.6 million. One additional note: Ben Affleck's latest directorial effort, gangster drama Live By Night failed to live much at all, expanding from its Christmas Day limited release to a disappointing $5.4 million in 11th.