Time to get hooked on a feeling again. The first sequel to Guardians Of The Galaxy is now officially underway, and filming has begun – with the addition of four brand new cast members.
The film's returning director, James Gunn, confirmed on Twitter that filming on Guardians Of The Galaxy Vol. 2 is officially a-go, marking the occasion with a teaser image of the gang. Gunn told his Twitter followers: "you're very welcome".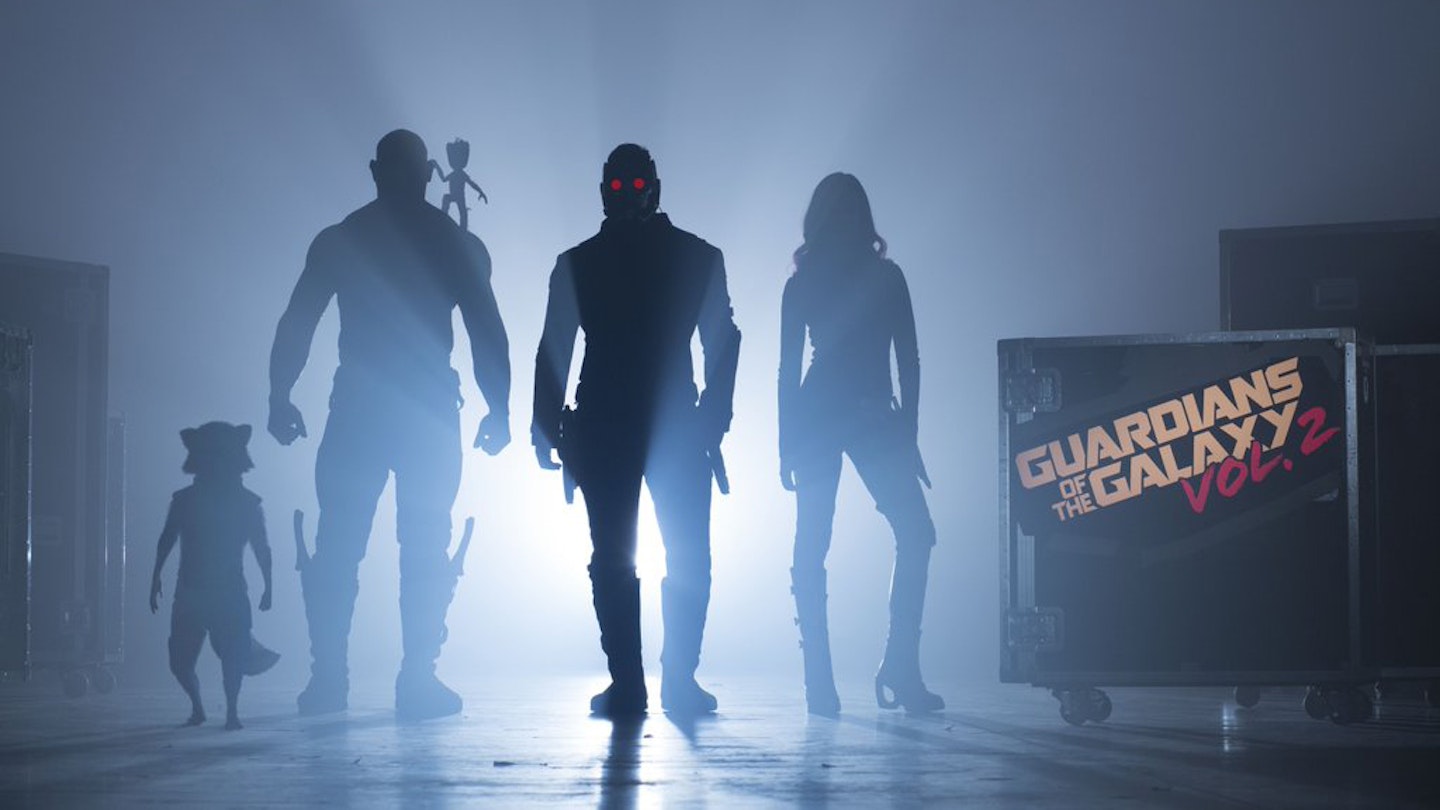 The rock star image – note the amplifiers on a stage – shows the returning lineup of Peter Quill/Star-Lord (Chris Pratt); Gamora (Zoe Saldana); Drax (Dave Bautista); Rocket (voiced by Bradley Cooper); and a baby-sized Groot (voiced by Vin Diesel), apparently not yet fully grown following the events of the first film.
Other returning cast members include Michael Rooker as Yondu; Karen Gillan as Nebula; and Sean Gunn as Kraglin. Meanwhile, a clutch of Guardians newbies have been announced: Pom Klementieff (who, as James Gunn revealed on Twitter, will be playing Mantis); Elizabeth Debicki; Chris Sullivan; and – as was heavily, heavily rumoured – the great Kurt Russell. No confirmation on who Russell will be playing, but we'd bet an infinity stone he will be Peter Quill's father.
Something of an cheeky galactic outlier in the Marvel Cinematic Universe, the original Guardians Of The Galaxy surprised everyone in 2014 by being really rather good, actually. It surprised us all further by grossing a none-too-shabby $774m worldwide gross – not bad for a comic series barely read beyond die-hard Marvel fans. The sequel was confirmed before the original was even released.
Filming is taking place at Pinewood Studios in Atlanta, Georgia, aiming for a release date of May 5, 2017, placing it square in the middle of the MCU's Phase Three – shortly after Doctor Strange and a year before Avengers: Infinity War - Part 1. Marvel, it appears, have part of a plan.