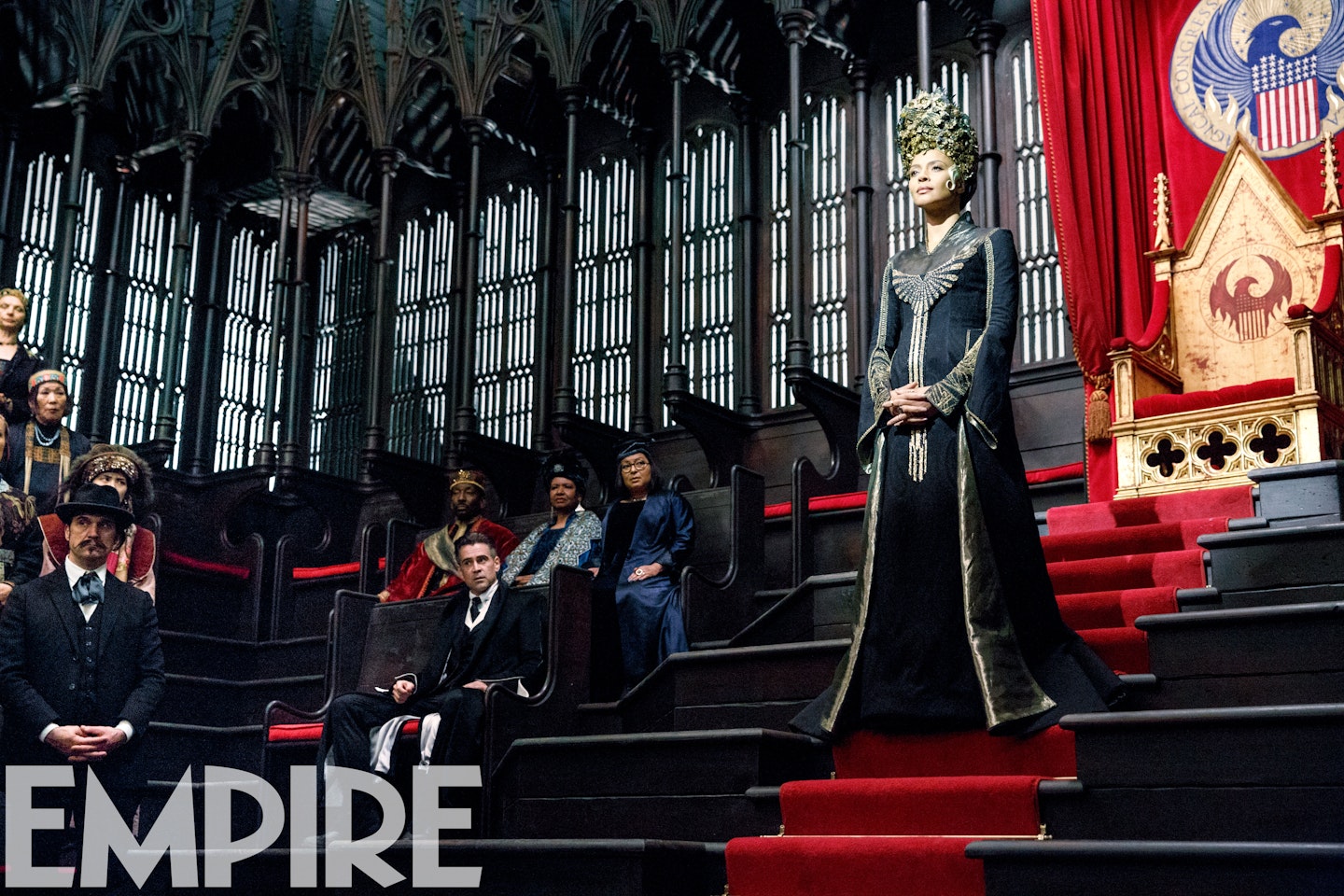 "There are magical creatures everywhere," says Fantastic Beasts director David Yates. And, if you pick up the brand new issue of Empire this Thursday, you might just discover where to find them…
The prospect of expanding J.K. Rowling's Potter universe (especially when the source material is a 128-page book released for Comic Relief) would keep your average Muggle awake at night. But Yates had other feelings going into the project. "It was a completely blank canvas," he tells Empire. "But rather than being daunting to me, it was a wonderful opportunity to define the tone. While part of the same universe as Potter, it's a much more grown-up world," he explains. "And this time the hero is not a schoolboy, but an adult."
Yes, said hero, Newt Scamander – played by Eddie Redmayne – is very much an adult. An adult who has previous form with the franchise-at-large, as it turns out. "I actually auditioned to play [Chamber Of Secrets villain] Tom Riddle when I was back at university," Redmayne tells Empire. "I properly failed and didn't get a call back. Over the years I always hoped I might be cast as a member of the Weasley family, but unfortunately not." Fate, it seems, had another role in mind for the Oscar winner.
Newt is joined by a whole batch of new characters, including Jacob Kowalski (Dan Fogler), the first main Muggle character. "Actually, I'm a 'No-Maj' – short for 'no-magic'," Fogler explains. "'Muggles' is a British term. I'm like Bottom in A Midsummer Night's Dream, the regular, happy-go-lucky guy that gets to play with the fairies in the forest."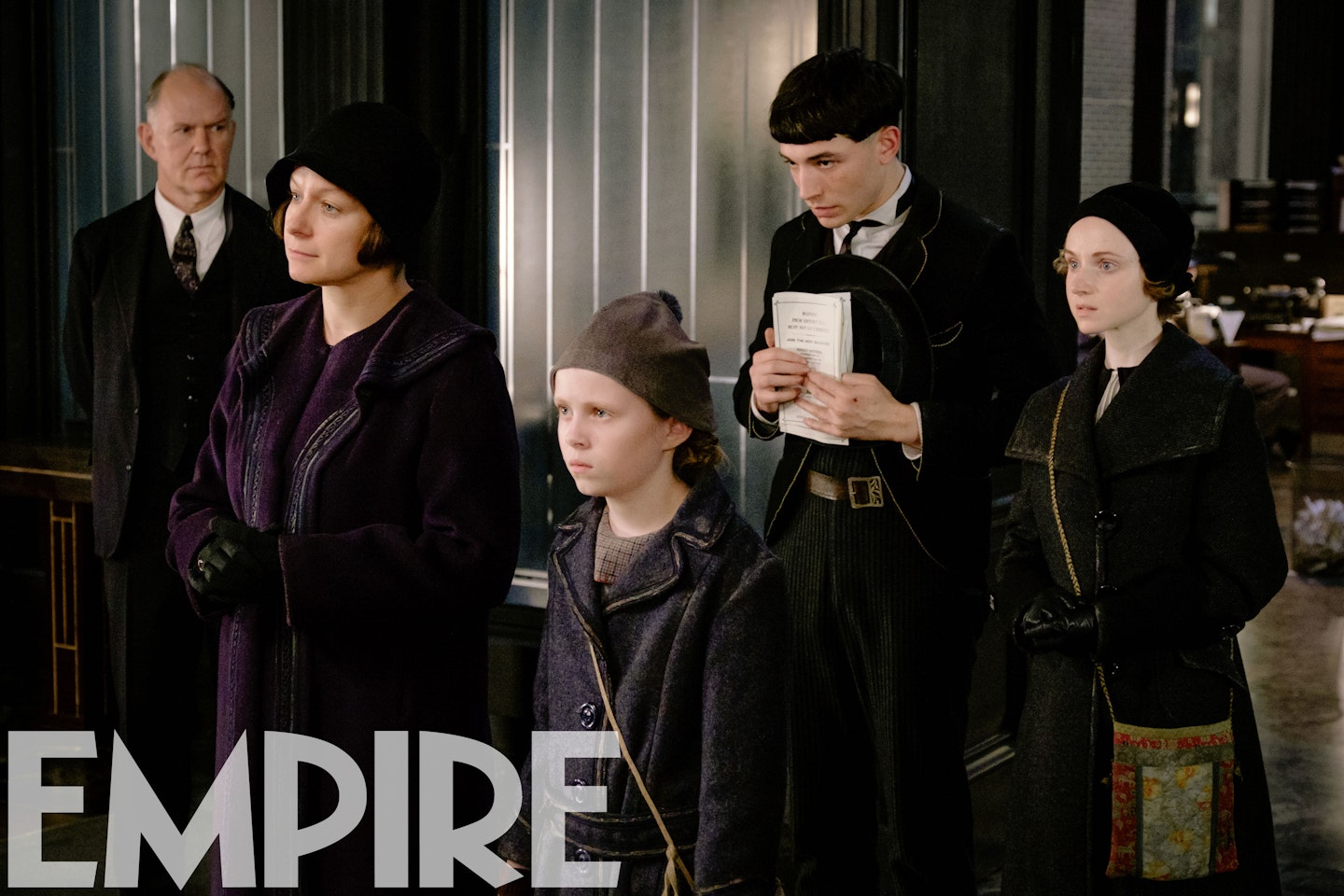 Someone who definitely isn't 'happy-go-lucky' is Ezra Miller's Credence. The adopted son of Samantha Morton's witch-hating Mary Lou Barebone, Miller is tight-lipped about his character ("everything I say will be evasive bullshit. I literally can't answer any of your questions"). Could Credence be the new uber-villain David Yates teases to Empire? "There is a character who we meet in this movie, but who will come to the fore much more in the second [film]," Yates tells Empire. "One of the scariest aspects he has is this amazing ability to seduce with his ideas." Sounds like this unnamed menace and He-Who-Must-Not-Be-Named would get on swimmingly.
The director also hinted at the timely relevance of the film's story, describing the 1920s setting as "a weird parallel to where we're at now. Just this fizzy champagne bottle of a world with all this excess, but teetering on the edge of some great collapse, economically and ideologically. And waiting in the wings are malicious forces hoping to come in and capitalise on that."
For much, much more on Fantastic Beasts And Where To Find Them, pick up a copy of our brand new issue, available in all good and evil newsagents on Thursday 28 October.
Fantastic Beasts wings its way into cinemas on 18 November. The Harry Potter Complete 8 film Collection - 2016 Edition is available now.